'Fleabag' Season 3: Phoebe Waller-Bridge Weighs In on New Episodes
When a show wins awards, the push is usually on to keep the series going for another round. Amazon's Fleabag seems to be an exception to that, even if only two seasons seems criminally short for such top-tier content.
After Phoebe Waller-Bridge's Golden Globe win recently for her role, she gave some interesting statements about the possibility of Fleabag returning for a third season.
The big question is whether it really will resume due to the overwhelming response and awards it's won, including Emmys last September. Waller-Bridge's answer to this might not be what every fan of the show wants to hear.
'Fleabag' was the perfectly realized example of flawed lead characters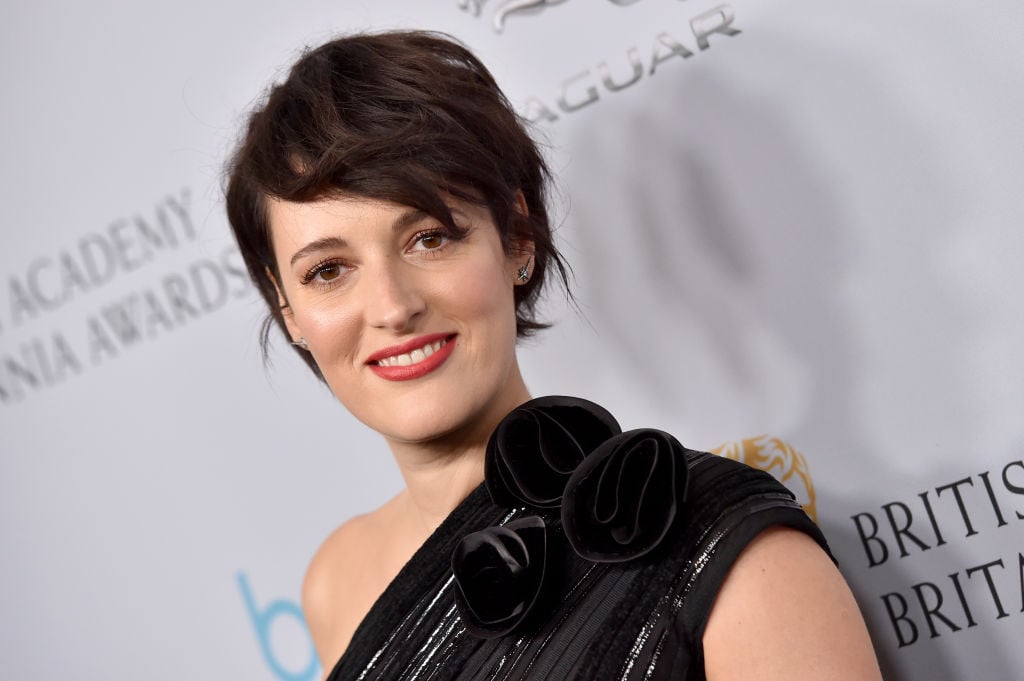 Shows with flawed women as the lead have started to grow on TV and streaming, though there's still not nearly enough of them. Waller-Bridge likely figured she was on to something when she created a one-woman play detailing the life of "Fleabag," a single woman living in London who's more than a little self-destructive.
Her play debuted in 2013 at the Edinburgh Festival Fringe, then slowly made its way into the mainstream. Turning it into a series was a miracle trajectory considering Bridge just created the play on a dare from a friend.
It's proof anything brilliant will be noticed eventually, no matter if it takes six, seven, (or more) years to get there. So many women found much to relate to in the Fleabag character who ultimately was known only by her nickname through both seasons.
If this was evidence flawed women characters have a lot to say, some are lamenting the fact it might not return when there's probably so much story left to tell.
Phoebe Waller-Bridge says the show will probably end…for now
After two seasons at six episodes each, it might seem that Fleabag was just a little too short. Let's not forget about the adage of less being more, in which case most shows and movies can still learn from.
For many people, the two seasons as they stand felt like a well-rounded arc for Waller-Bridge's character and all the other characters in her orbit. As tragic as the outcome ultimately was, one could probably watch both seasons and feel like they're watching an Oscar-quality British drama.
This one told more about the psyche of a single woman than just about anything else being made today. After all, how many shows had the daring to have the lead character fantasize about Barack Obama, plus have an affair with a Catholic priest?
Yes, it all felt like things were just beginning for Fleabag. But Waller-Bridge confirmed at the Golden Globes there likely won't be a Season 3. She said awards like this are more of a goodbye than a launching pad for wearing out one's welcome.
Phoebe Waller-Bridge is writing a movie
Perhaps the real reason for Waller-Bridge wanting to end Fleabag now is she's currently writing a movie with plans to direct it herself. Nobody should blame her for this since movies are where the really big money is.
A feeling exists she may revisit Fleabag at a later time, maybe in a movie adaptation down the road. Or, maybe Bridge is one of those who realizes a creator should always leave something good alone after it had a natural end.
Just those two seasons alone of Fleabag will be watched and analyzed for years to come on how to create a flawed character and make her sympathetic and fascinating. Imagine being able to do that and make a lifetime profit off it with only 12 episodes.