Fleetwood Mac: Only 1 Bandmate Attended Christine McVie's Wedding
Many people in Christine McVie's life were concerned when she married John McVie. She explained that most members of Fleetwood Mac didn't go to her wedding.
Though Rumours-era Fleetwood Mac is legendary for the constant relationship drama, the band had its issues from the start. The band dynamics impacted everyone's personal lives, and vocalist Christine McVie was drawn in even before she began performing with them. She shared that when she married John McVie, only one band member attended the wedding.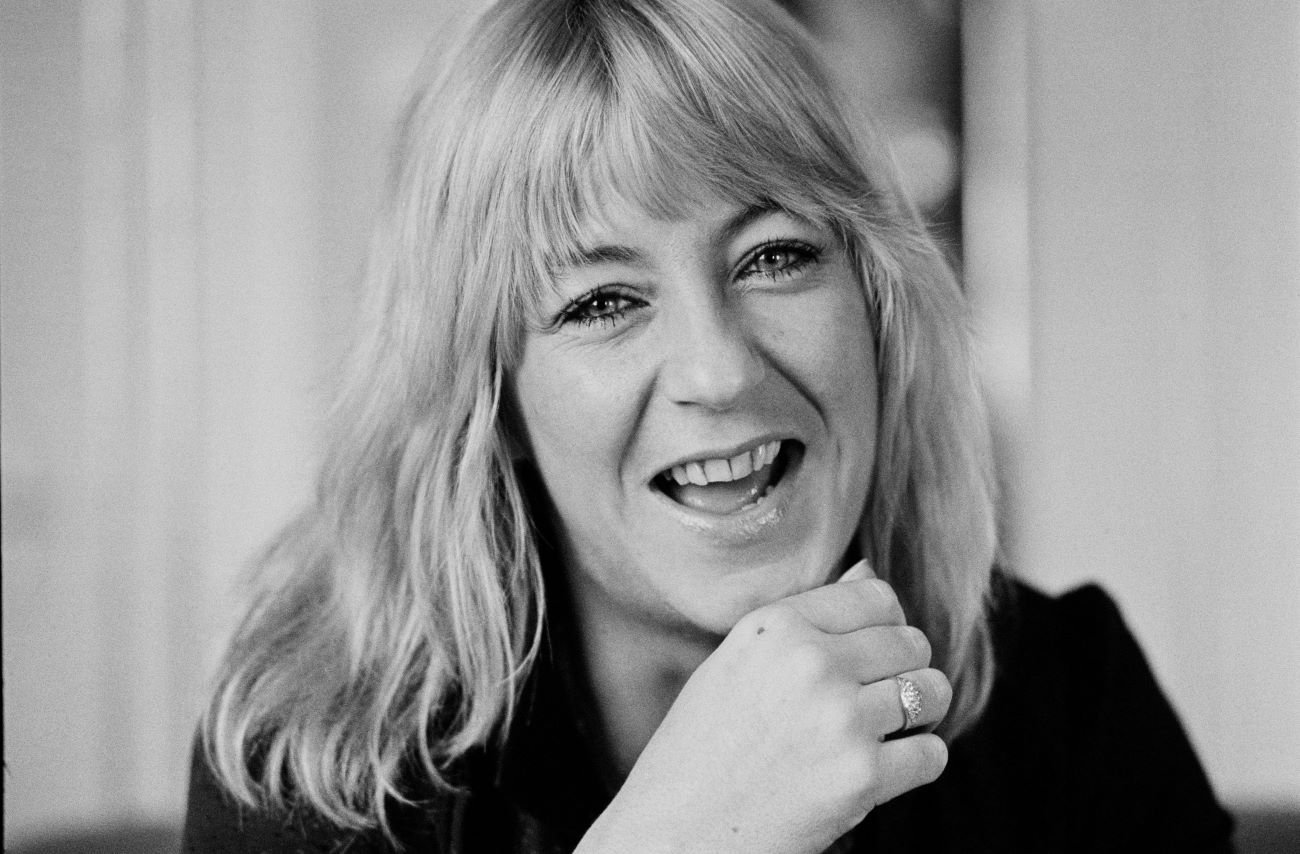 Christine McVie worked as a musician before joining Fleetwood Mac
McVie was part of Fleetwood Mac several years before Stevie Nicks and Lindsey Buckingham joined, but she had a career as a musician before joining the band. Growing up, she was a talented classical pianist who made a genre shift when she heard some of the new music coming in from the United States.
"I found some sheet music in the piano store, and it was goodbye, Chopin," she told Rolling Stone.
She played in a band in college but dedicated herself to music full-time after she graduated, joining the band Chicken Shack.
"I was bored, not doing much of anything and not earning any money at all," she said, explaining why she was eager to join the group.
Only 1 bandmate attended Christine McVie's wedding
While in Chicken Shack, McVie became a fan of the British blues band Fleetwood Mac. At that point, the members were Peter Green, Jeremy Spencer, Danny Kirwan, Mick Fleetwood, and John McVie. 
"They just had tremendous charisma – especially Peter Green – and Jeremy Spencer was such an outrageous little guy onstage," McVie explained. "I used to go and see them when I wasn't working."
Soon, she developed more than just professional appreciation for John McVie. Not long after they got involved, he proposed.
"John was engaged when I first met him. And then the engagement was broken off," she said. "He had a wonderful sense of humor, the most endearing person. I loved him. He loved me. Good reason."
Given the brevity of their relationship, nearly everyone around her thought marriage was a mistake.
"Peter Green phoned me up the night before the wedding and said, 'You're crazy, you don't even know this guy,'" McVie explained. "In fact, though, he was the only member of Fleetwood Mac that came to the wedding."
Green was the best man, but none of John McVie's other bandmates attended.
Peter Green eventually quit Fleetwood Mac
Not long after the wedding, Fleetwood Mac's original line-up crumbled. Green was first to leave, following an ill-fated tour in Germany. According to McVie, Green met "some weird characters in Munich, the Munich jet set. They all went up to some old château and they pumped acid down his throat and he came back not the same."
The band's sound was not the same after losing one of their most dynamic members. They invited McVie to replace him.
"I had ten days to rehearse and the first gig I did was in New Orleans," she said. "It was a nerve-racking experience, playing with my favorite band onstage."
The band continued losing members until 1975, when Nicks and Buckingham joined, forming the most famous version of Fleetwood Mac.