Fleetwood Mac: Lindsey Buckingham Revealed He Was 'Terrified' After His Breakup from Stevie Nicks
Because of its impact on their music, Stevie Nicks and Lindsey Buckingham's breakup will live in infamy. After years of dating, the pair had a messy split that impacted their relationship for years to come. Though Buckingham was recently fired from Fleetwood Mac, their relationship is not as complicated now as it once was. Buckingham explained that he was "terrified" when the couple first broke up.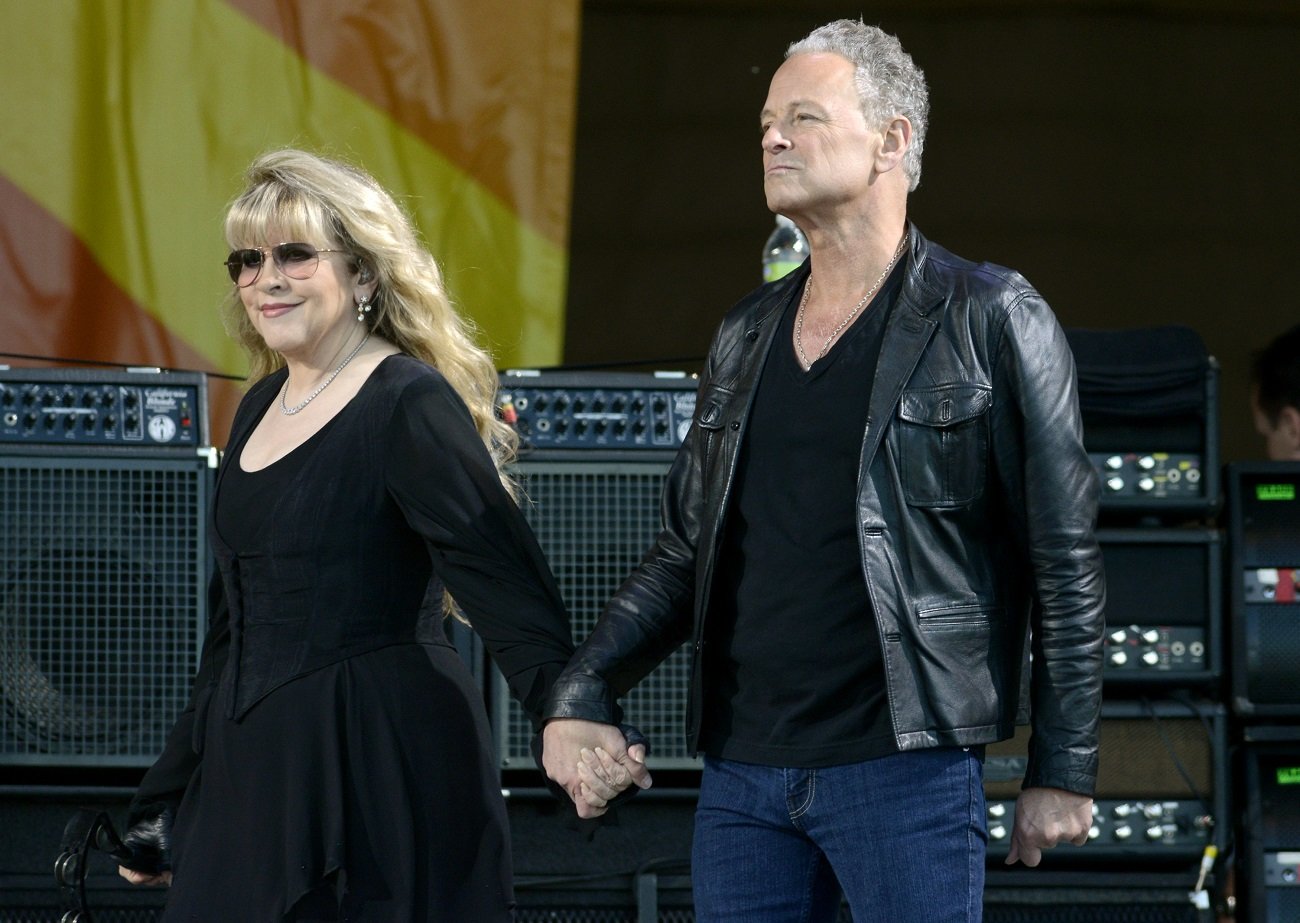 Stevie Nicks and Lindsey Buckingham dated for over six years
Nicks and Buckingham met as high schoolers in California. Fittingly, their meeting was dependent on music.
"We were at some get-together and he was there, sitting, playing his guitar — [the Mamas and the Papas' hit] "California Dreamin" — and I walked up and brazenly burst into harmony with him. It was cool, and I said 'I'm Stevie Nicks,' and he said 'I'm Lindsey Buckingham,'" Nicks told MTV. "I never saw him again for two years, until he was in a band and he remembered that night and he called and asked me to join their band."
After the band, Fritz, split up, Nicks and Buckingham began dating and pursuing music as a duo. They had relationship problems — Nicks wrote "Landslide" at this time — but joining Fleetwood Mac exacerbated their struggles.  
Lindsey Buckingham says his breakup had a 'profound effect' on him
While writing and recording Fleetwood Mac's top-selling album Rumours, Nicks separated from Buckingham. He admitted that he had a difficult time at first.
"It was a little lonely there for a while," he told Rolling Stone in 1977. "The thought of being on my own really terrified me. But then I realized being alone is really a cleansing thing…as I began to feel myself becoming more myself again. I'm surprised we lasted as long as we did."
He added that after the initial upheaval, he had an easier time settling into life on his own.
"I feel really lucky that I've had the opportunity to go through some of the heartaches and s— we've been through the past year. It's had a profound effect on me," Buckingham explained. "I feel a lot older, I feel like I've learned a whole lot by taking on a large responsibility slightly unaided."
Still, he said that dating was hard, though not because of any lingering feelings.
"Being in this band really f—- up relationships with chicks," he said. "Since Stevie, I have found that to be true. I could meet someone that I really like, have maybe a few days to get it together and that's about it. The rest of the time I'm too into Fleetwood Mac."
Stevie Nicks thinks there will always be a connection between them
Despite the contentment he felt in 1977, Buckingham later expressed that he never fully got closure and that he went through periods of not feeling entirely over his former girlfriend. Nicks shared a similar sentiment.
"That electric crazy attraction between Lindsey Buckingham and Stevie Nicks never dies, never will die, never will go away," she once said. "He's married, he's happy, he has three beautiful children that I love. You know, he's found a good, happy, calm, safe place — but who Lindsey and I are to each other will never change."
RELATED: Stevie Nicks Nearly Quit Fleetwood Mac Because of Self-Doubt: 'If I'm Not Wanted, I'll Get Out'