Fleetwood Mac: Mick Fleetwood's Daughters Were Humiliated When He Met Harry Styles
Mick Fleetwood and Harry Styles have struck up a friendship, but the two men would never have met if Fleetwood's daughters had their way. The Fleetwood Mac co-founder explained that when he took his daughters to a One Direction concert, they were worried that he'd embarrass them in front of the band. He shared how their first meeting actually went.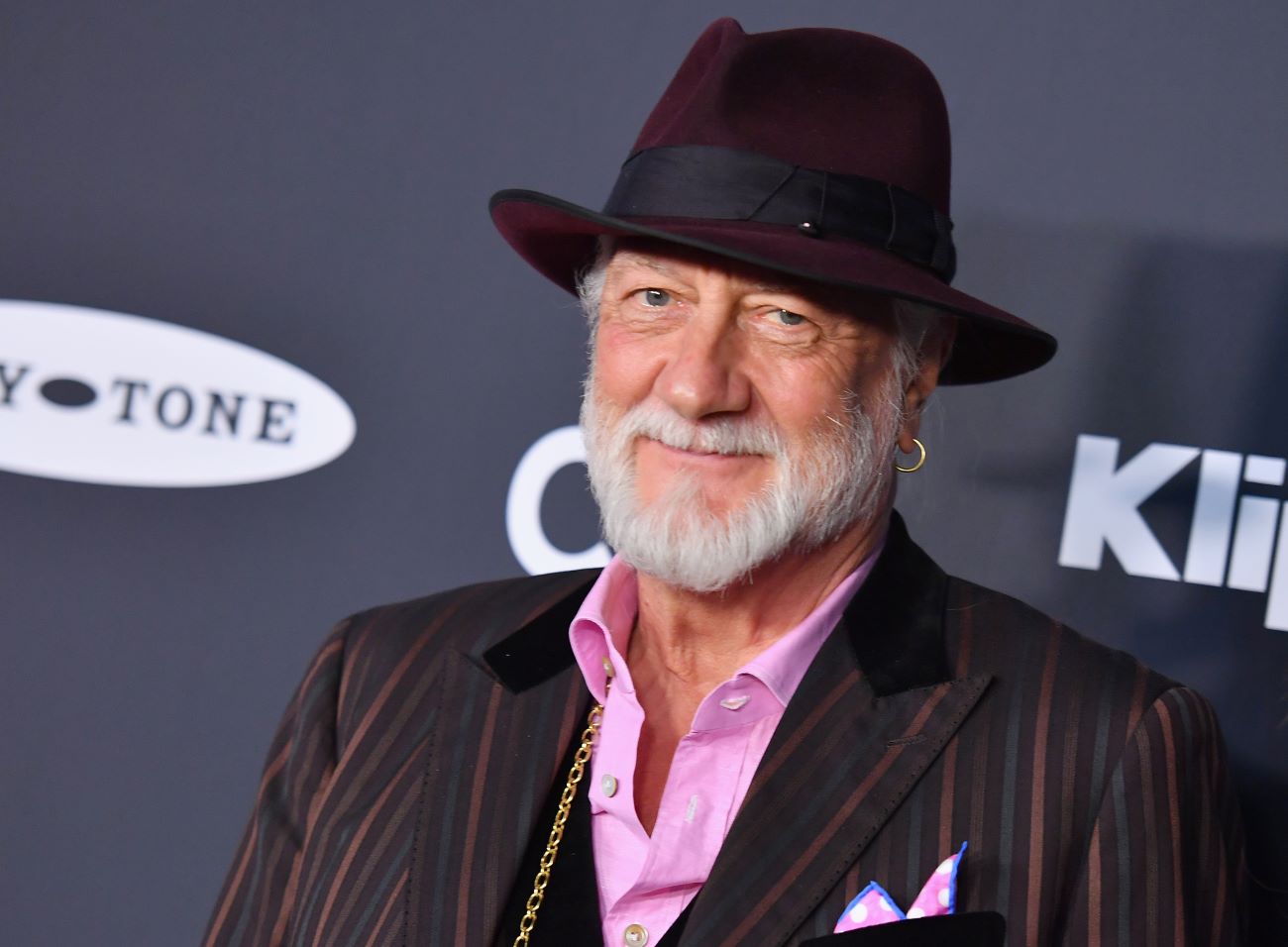 Harry Styles grew up listening to Fleetwood Mac
When Harry Styles inducted Stevie Nicks into the Rock and Roll Hall of Fame, he spoke about his longtime love of Fleetwood Mac.
"In my family, we listened at home, we listened in the car, we listened wherever we could," he said, per Vulture. "'Dreams' was the first song I knew all the words to, before I really knew what all the words meant. I thought it was a song about the weather. But I knew it was a beautiful song about the weather. I always knew the words and I love them all."
Since then, Styles has performed with Fleetwood Mac and covered several of their songs.
Mick Fleetwood's daughters were afraid he'd embarrass them at a One Direction concert
Before Styles' band One Direction broke up, Fleetwood took his young daughters to see a concert. He shared that they wanted him to stay far away when they met the band.
"I took my daughters, Ruby and Tessa, who were 12, to see one of the last One Direction shows at the Rose Bowl," he told Vogue. "Very generously, their organization made it possible for us to go backstage for one of those meet-and-greets. If you're a kid around your parents, you want mom and dad to disappear."
Fleetwood explained that his daughters were worried he would embarrass them somehow.
"The girls are going, 'Dad, just don't embarrass us!'" he told the Mirror. "'No dad-dancing!'"
He shared that he tried to go along with his daughters' wishes and stay out of the way, but the band sought him out.
"What happened was immediately Harry and the band started hovering around me while I'm trying to hide and get out of the way and be the dad that wasn't there," he explained. "Eventually, the girls realized Dad was actually causing a bit of a commotion."
For his daughters, Fleetwood's star power increased at least a bit.
"What happened in front of my daughters was Dad became a superstar!" he said. "They all wanted to meet me! My ante got upped!"
Mick Fleetwood is the new face of Harry Styles' beauty brand
After this moment, Styles and Fleetwood remained in contact. In 2022, Fleetwood became the face of Styles' beauty brand, Pleasing.
"Pleasing is this experience of, 'Why not?' or 'I've never thought of that' — and that's why I'm part of it," Fleetwood said. "It says, here's something, either literally or figuratively, to hold your hand while we're all on this journey. That's what it means to me."
In the campaign, Fleetwood donned colorful outfits and glossy nails for a photo shoot in Maui.
"I loved every moment of it," he said. "It was a hoot!"
RELATED: Christine McVie Said Mick Fleetwood, Not Stevie Nicks, Supported Her After Leaving Fleetwood Mac