Fleetwood Mac: A 'Rumours' Producer Said Christine McVie Is the 'Only Real Sweetheart' of the Band
Fleetwood Mac has a reputation for its messy band dynamics. A producer shared that Christine McVie was by far the easiest to work with.
While their music made them famous, Fleetwood Mac's numerous makeups, breakups, and very public fights have defined their legacy. They had a difficult time working together, and the various producers, engineers, and agents faced challenges with the band as a whole. One producer, Ken Caillat, described the nightmare of recording with the band. Despite this, he said that Christine McVie was a pleasure to be around.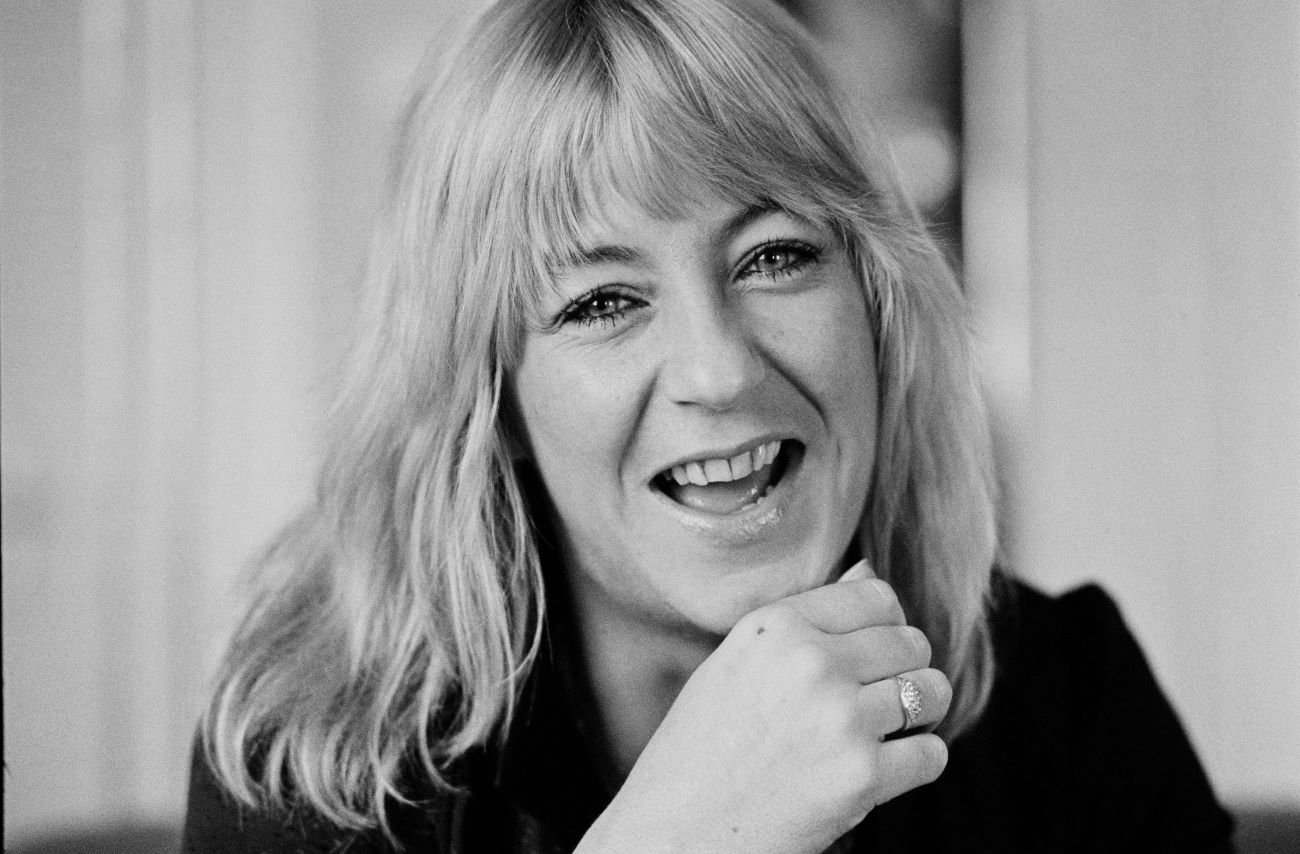 Christine McVie had a reputation for being the most level-headed member of Fleetwood Mac
Though McVie went through a messy split of her own, it did not define the Rumours-era in the same way that Stevie Nicks and Lindsey Buckingham's breakup did. This could be because of the popularity of the two American members or because of McVie's reputation for level-headedness. 
"We all drank a lot and did a lot of cocaine, we partied a lot, I don't think I did anything terribly outrageous," McVie told Harper's Bazaar. "Except I once threw a cake out the window which landed on top of taxi. I was kind of the good girl in the group. That's who I was. Stevie used to call me Mother Earth because I was always pretty grounded."
McVie often had to play the role of peacemaker during the band's fights. When she returned to the group after a 16-year hiatus, drummer Mick Fleetwood said they were all grateful for her presence. 
"Since she's been back, I'm already feeling the steadying effect of her presence," he told Elle. "There is no doubt that there was a void in the chemistry of the band. The band rose successfully to the creative withdrawal, but emotionally … the balance was challenged."
A producer described her as the 'sweetheart' of the band
The bandmates weren't the only people who valued McVie's presence. Caillat explained that for the crew, working with Fleetwood Mac on the Rumours album was a disaster.
"It's almost like we're the survivors of the Titanic or something," he told Smashing Interviews. "It's the weirdest thing. I may sound wacko, but living through something like that and being a part of a thing, you feel like you're family, and you're not a family. Fleetwood Mac was not generous 'parents.' They're pretty selfish; so many people that were part of the family have since been discarded. It's sad."
Despite this, Caillat enjoyed working with McVie. Years later, he reached out to her when he wrote a book about his experience with the band. 
"Christine McVie has read the book now, and she told me that she loved it," he explained. "Christine said that I brought passion back into the music for her and brought back so many memories. She's the only real sweetheart in the group. The rest of them are all fighting with each other."
Stevie Nicks looks up to Christine McVie 
After so many years in a band together, Nicks has learned how much she values McVie. She refers to her as her "mentor, sister, and best friend." Though they have their differences — when they met, McVie was a hardened musician and Nicks a self-proclaimed "girly girl" — they became fast friends.
"We met in the middle, and we were very protective of each other," Nicks told the New Yorker.
Nicks describes the two of them as a "force of nature" and, following the hiatus, never wants to have to be in Fleetwood Mac without McVie again.