Fleetwood Mac: Are Stevie Nicks and Mick Fleetwood Friends?
Stevie Nicks and Mick Fleetwood have been in the same band for years, but this doesn't mean they're friends. What is their relationship like?
After years of makeups, breakups, and not-so-subtle lyrics about one another, Fleetwood Mac is still intact. With all that history, some friendships between bandmates have either disintegrated or solidified. For Stevie Nicks, some relationships are exceptionally complicated, as she's been intimately involved with two bandmates. One of these relationships was with founding member Mick Fleetwood. So, these days, are Mick Fleetwood and Stevie Nicks friends?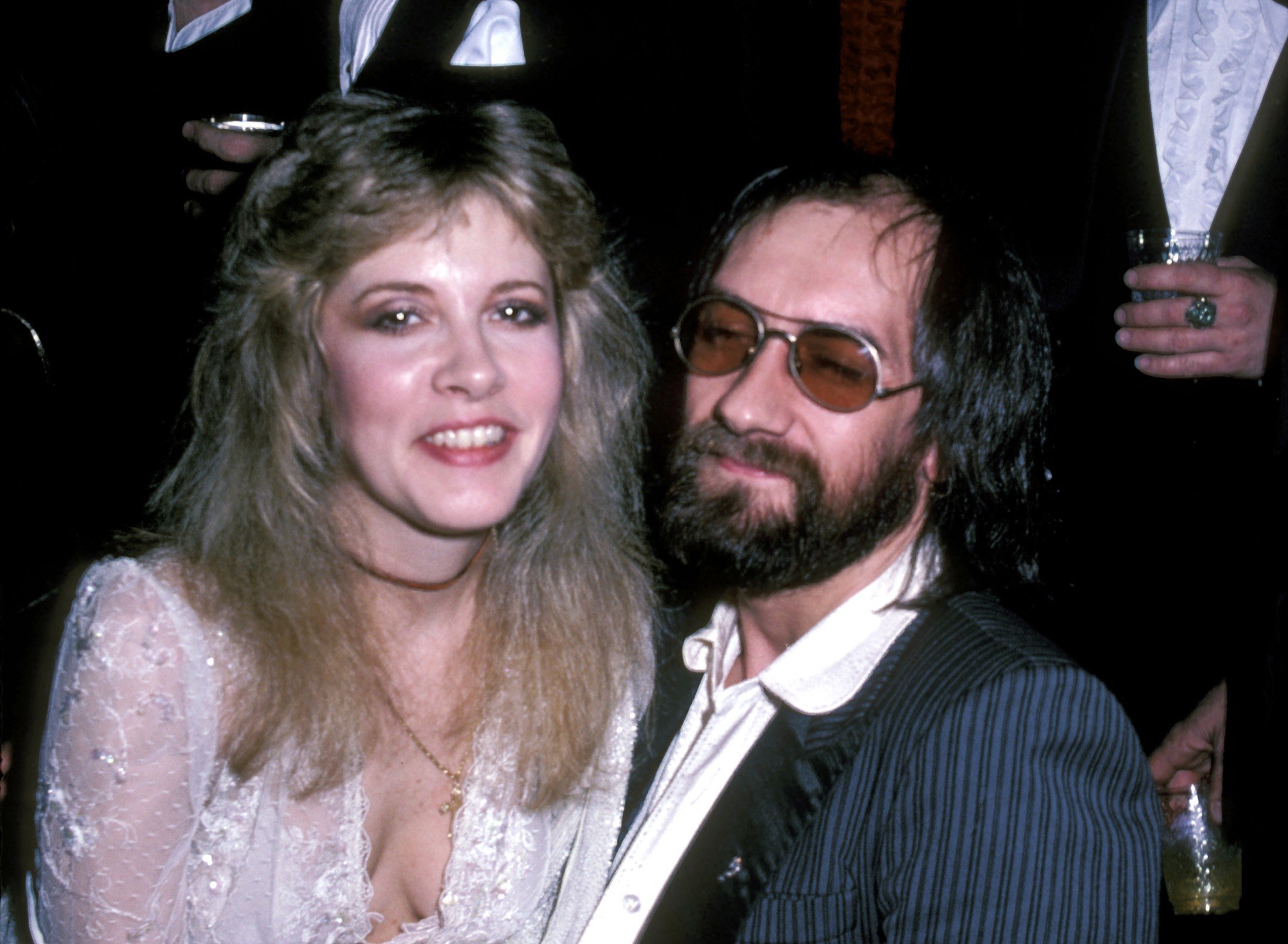 Stevie Nicks and Mick Fleetwood had an affair
In an example of particularly bad timing, Nicks and Fleetwood began an affair while both were in separate relationships. Nicks was dating Don Henley, and Fleetwood was married to Jenny Boyd. Despite this, they began a lengthy, passionate relationship.
"Eventually I fell in love with her and it was chaotic, it was on the road and it was a crazy love affair that went on longer than any of us really remember — probably several years by the end of it," Fleetwood wrote in his book Play On.
Nicks understood that the affair was ill-advised. Still, she pursued it.
"Mick and I would never have had an affair had we not had a party and all been completely drunk and messed up and coked out, and, you know, ended up being the last two people at the party," she said for Oprah's Master Class. "So guess what? It's not hard to figure out what happened — and what happened wasn't a good thing. It was doomed. It was a doomed thing, caused a lot of pain for everybody, led to nothing."
Years later, Nicks and Fleetwood are still members of the same band. In other groups, this may be a testament to their friendship, but Fleetwood Mac can find toxicity even in the dregs of a decades-old breakup. Nicks and Fleetwood's affair did not end well — he left Nicks and Boyd to marry Nicks' close friend Sara Recor. 
"Sara was banished from the studio by the rest of the band," she told the Independent. "No one was speaking, and I wouldn't even look directly at Mick. That went on for months. And it was great fodder for writing! The songs poured out of us."
Are the two Fleetwood Mac bandmates friends?
The breakup poisoned the dynamic between them. Today, there are still traces of that rancor. When Nicks agreed to appear on the cover of Rolling Stone during a Fleetwood Mac tour, writer Brian Hiatt noted that Fleetwood "shakes my hand, says hello and then pointedly ignores me for the rest of the night." He also refused to speak with Hiatt about Nicks, though John McVie and Lindsey Buckingham didn't want to be part of the profile either.
Despite this, the love between the two bandmates seems to overpower any other feelings. 
"In terms of our relationship with each other, we still have the same connection to this day; we just love each other in the true sense of the word, which transcends passion," Fleetwood wrote. "I will take my love for her as a person to my grave, because Stevie Nicks is the kind of woman who inspires that devotion."
Nicks feels similarly, referring to Fleetwood as one of her great loves. She also once said that she hadn't ruled out the possibility of them ending up together.
"Maybe when we're real old," she said, per the book Stevie Nicks: Visions, Dreams, and Rumours by Zoë Howe. "It's possible. I'll always love Mick. It's a wild thing to say, but no one could ever take that away from me."
Stevie Nicks and Mick Fleetwood refer to Harry Styles as their love child
Nicks and Fleetwood never had children together, but they fondly think of Harry Styles as their love child. 
"He's Mick [Fleetwood] 's and my love child," she told Rolling Stone. "When Harry came into our lives, I said, 'Oh my God, this is the son I never had.' So I adopted him."
Styles remains close with the Fleetwood Mac members by writing letters to Fleetwood and bringing Nicks on stage during performances.