Fleetwood Mac's First Rolling Stone Cover Sparked 1 Famous Affair
Fleetwood Mac's hit song "Dreams" is skyrocketing in the charts — more than 40 years after its release. The reason? It was the soundtrack for a viral TikTok video that featured a man skateboarding his way to work while sipping cranberry juice after his truck broke down. The man's carefree spirit in the face of …
Fleetwood Mac's hit song "Dreams" is skyrocketing in the charts — more than 40 years after its release. The reason? It was the soundtrack for a viral TikTok video that featured a man skateboarding his way to work while sipping cranberry juice after his truck broke down. The man's carefree spirit in the face of personal obstacles seemed to speak to the world, and viewers have been obsessed with the clip ever since. All of this attention has brought renewed focus on classic rock band Fleetwood Mac, and then Stevie Nicks — famed frontwoman for the group — joined in on the fun with her own take on the viral clip. 
A whole new generation may be diving deep into Fleetwood Mac's considerable discography, but what they may not realize is just how tumultuous the interpersonal dynamics were between the band members who made it possible.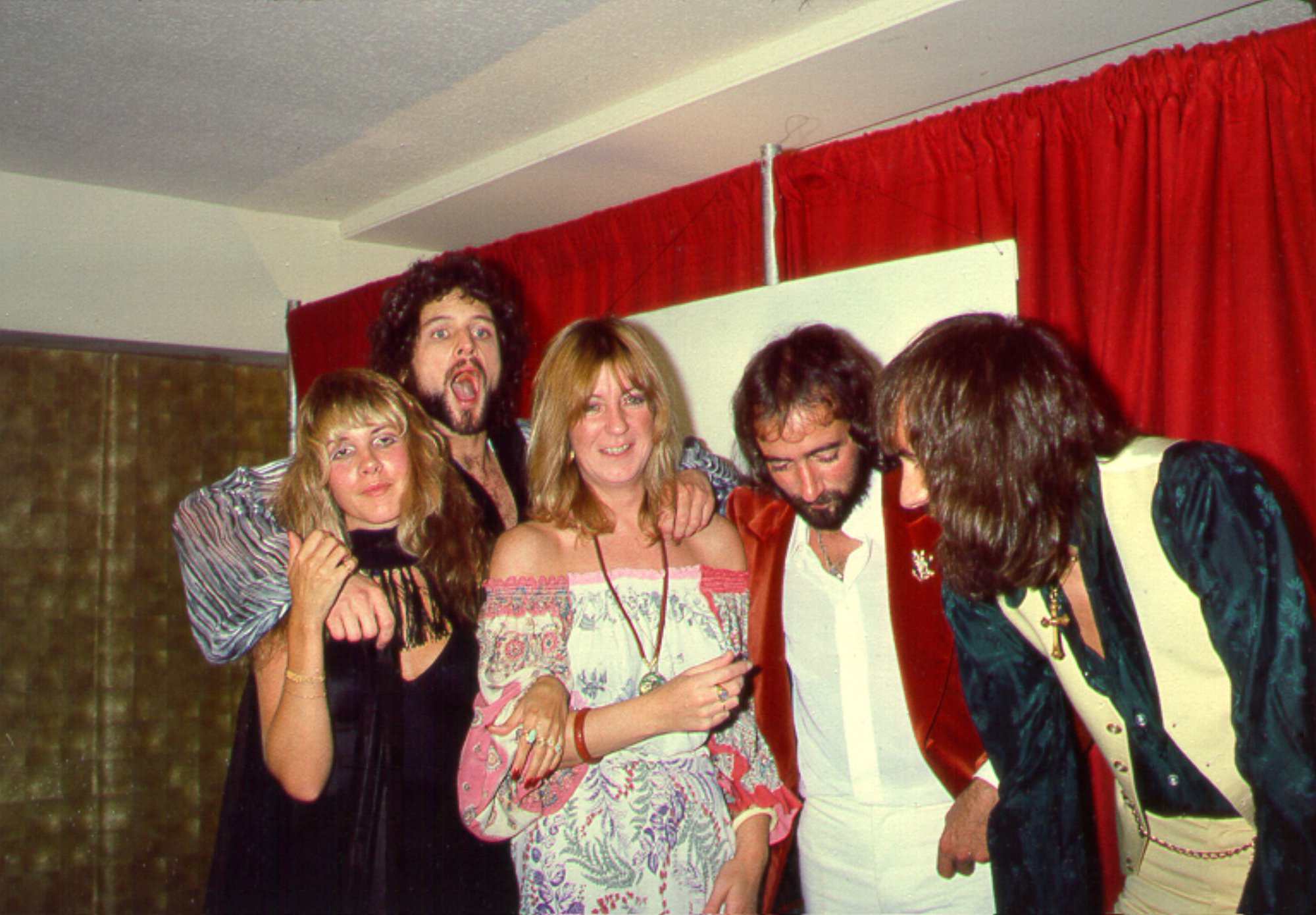 Fleetwood Mac had a tangled romantic history 
Fleetwood Mac was created in 1967 in the U.K, according to Biography, but most people are more familiar with the version of the band that formed in 1974 when Stevie Nicks and Lindsey Buckingham joined the crew. Without a doubt, the band's most famous contribution to the music world was the album Rumors. The band started working on it in 1976, and they were fresh off a six-month American tour that had tested every personal limit of the band members along the way. 
The band was professionally at its height. They were coming off a successful tour and hit-filled album, but the pressure was on to produce something even greater. It didn't help that their professional success did little to salve their personal woes — in fact, it probably made things worse. Band members Christine and John McVie had been married for eight years when production on Rumors began. By the time they hit the studio, though, they knew divorce was on the way and had stopped speaking to each other. Then Christine McVie began openly dating the band's lighting director, adding a layer of drama. 
Stevie Nicks and Lindsey Buckingham feuded
Christine and John McVie may have been handling their split with signature British silence, but Americans Stevie Nicks and Lindsey Buckingham made no such pact. The pair had also recently called it quits, but they did so with dramatic fights that would only pause long enough to record — a tense dynamic that produced some of the band's most famous — and most heartbreaking — songs. 
Through it all, the band managed to not only create a critically-acclaimed album but to channel their emotions into their lyrics and music. "Go Your Own Way" was Buckingham's response to his split with Nicks while Nicks penned "Dreams" as her own response. As Rolling Stone reports, the pair would later reunite on the stage for a 1997 reunion tour, and the raw emotion of the performances would come flooding back. Even decades later, the lyrics poured out of them with passion and hurt. 
A 'Rolling Stone' cover sparked a Fleetwood Mac affair
In the midst of all of these breakups and feuds, the band was still rising in fame and had to continue working together. Part of that work included posing for a Rolling Stone cover with famous photographer Annie Leibovitz. The racy cover leaned into the rumors about the tumultuous love lives by having all the band members entangled with one another while sharing a single bed. Liebowitz remembers being a gracious host for the rock group: "In those days, for photoshoots, you just brought cocaine. I took it out, and they looked a little freaked out at first, but then consumed it in, like, 30 seconds. Then I learned they'd all recently been to rehab. So they were all a little jittery and tense."
The original plan was to have the two pairs of ex-lovers curled up with one another, but for Nicks and Buckingham, the breakup was too recent and raw. Instead, Nicks ended up cuddled next to Mick Fleetwood. The photo shoot went on for a long three hours, and by the end of it, the sparks were in place for an affair between Nicks and Fleetwood that would add yet another cherry on top of the dramatic sundae of the band's love chaos. While that affair didn't happen until months later, it was the photoshoot the pair credited for "planting the seeds."