'Flip or Flop': The Real Reason Christina Haack and Tarek El Moussa Decided to End the Show During Season 11 Negotiations
Christina Haack and Tarek El Moussa recently shared the news that 'Flip or Flop' was coming to an end on their respective Instagram pages
ARTICLE HIGHLIGHTS
Christina Haack and Tarek El Moussa were married when Flip or Flop started.
The former couple have chosen to end the show after ten successful seasons.
Both stars are currently working on solo projects and reportedly wanted to end the show on a high note.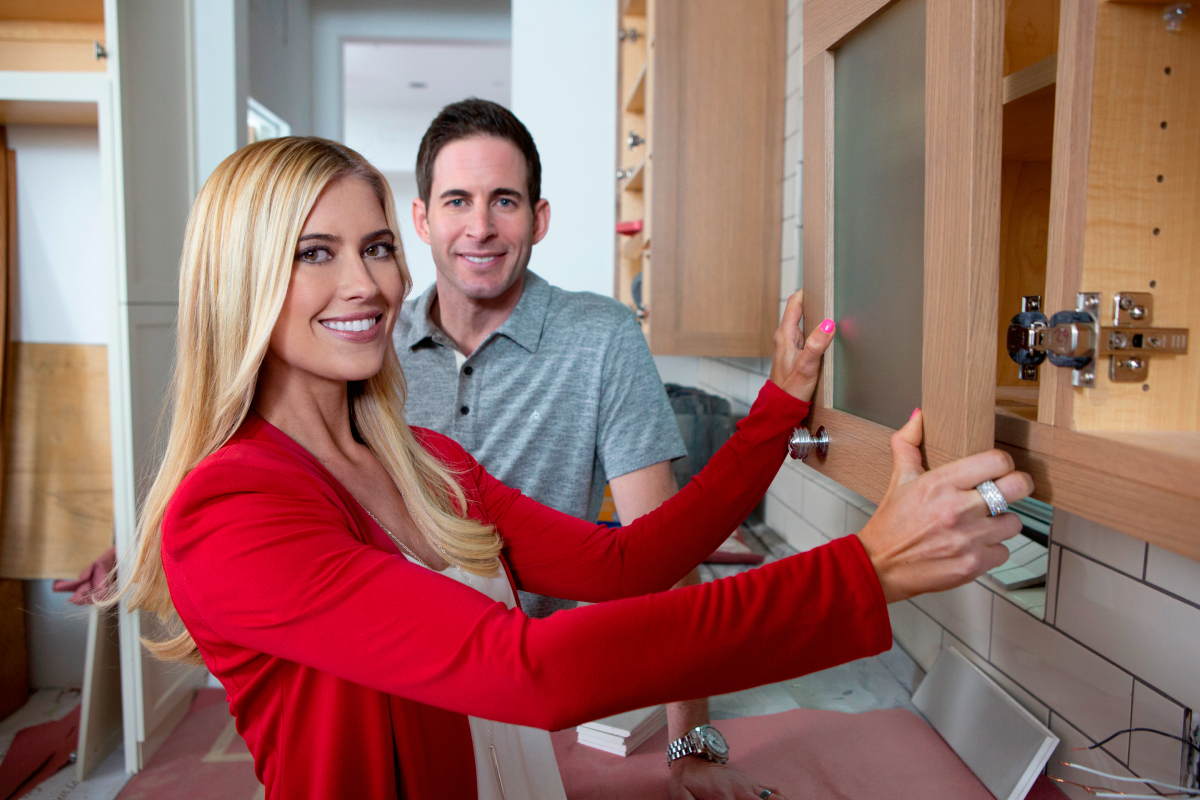 Flip or Flop is officially leaving the HGTV lineup after ten seasons. Stars Christina Haack and Tarek El Moussa recently shared the news that the show was coming to an end on their respective Instagram pages. At the same time, they both have separate projects — Christina on the Coast and Flipping 101 — that will continue. Why did Haack and El Moussa decide to end Flip or Flop amid season 11 negotiations?
Christina Haack and Tarek El Moussa were married when 'Flip or Flop' started
Flip or Flop premiered on HGTV back in April 2013. The series followed Haack and El Moussa — who were happily married at the time — as they bought, renovated, and sold homes in the Southern California real estate market.
Viewers watched as the couple would find a bargain in the post-housing crash LA real estate market and completely renovate it before hopefully selling for a profit. Haack mostly tackled the design elements and kept the project on schedule, while El Moussa and his general contractor and subcontractors performed the demolition and renovations.
But in 2016, the couple separated and the next year filed for divorce. At the same time, they continued co-starring alongside each other on Flip or Flop. The series went on for another five seasons while both Haack and El Moussa moved onto other relationships. Oftentimes, the show would highlight their changing relationship and how they co-parented their two children Taylor, 11, and Brayden, 6.
Christine Haack and Tarek El Moussa are ending their long-running HGTV series
Both Haack and El Moussa signed multi-year talent deals with HGTV in early March. But amid their contract negotiations, the former couple opted to end Flip or Flop after 10 seasons. According to an insider, the real reason the show came to an end was because the set was "too inmate of a setting."
"Tarek and Christina are generally cordial. They're co-parenting and nothing gets in the way of that," the source dished to People. "The show was just too intimate of a setting at this point and it was time to close that chapter."
Both Haack and El Moussa want to end 'Flip or Flop' on a high note
After their divorce, fans sometimes witnessed the exes bickering about design decisions or whether or not to purchase a property. They also poked fun at each other over everything from their fashion choices to their past relationship.
But things reportedly got out of hand in the summer of 2021, when El Moussa screamed at Haack on the Flip or Flop set. An incident he was reportedly "super remorseful" about.
Another source told TMZ that El Moussa and Haack were in contract talks for season 11 of Flip or Flop, but ultimately had second thoughts. There wasn't any specific incident between the exes that was to blame. Instead, they just wanted to end the series on a high note. At the same time, they could both move on to their own shows and go their separate ways.
Flipping 101 with Tarek El Moussa airs Thursday nights on HGTV. Christina on the Coast is currently casting for season 4 and will return later this year.