'Flip or Flop' Star Christina Anstead Mocks Ex Tarek El Moussa About His New Look: 'You're Like a Bald Kitten'
Christina Anstead playfully teases ex and 'Flip or Flop' co-star Tarek El Moussa on his 'smooth' appearance.
HGTV's Tarek El Moussa and Christina Anstead recently launched season 9 of Flip or Flop. Despite their divorce, the couple has maintained a solid professional relationship as they co-parent their two children, Taylor and Brayden.
While El Moussa is now engaged to Selling Sunset star Heather Young, Anstead recently split from second husband Ant Anstead. Though the Christina on the Coast star is weathering some tough times, Anstead showed her sense of humor is still in tact by playfully teasing her ex on his shaved exterior.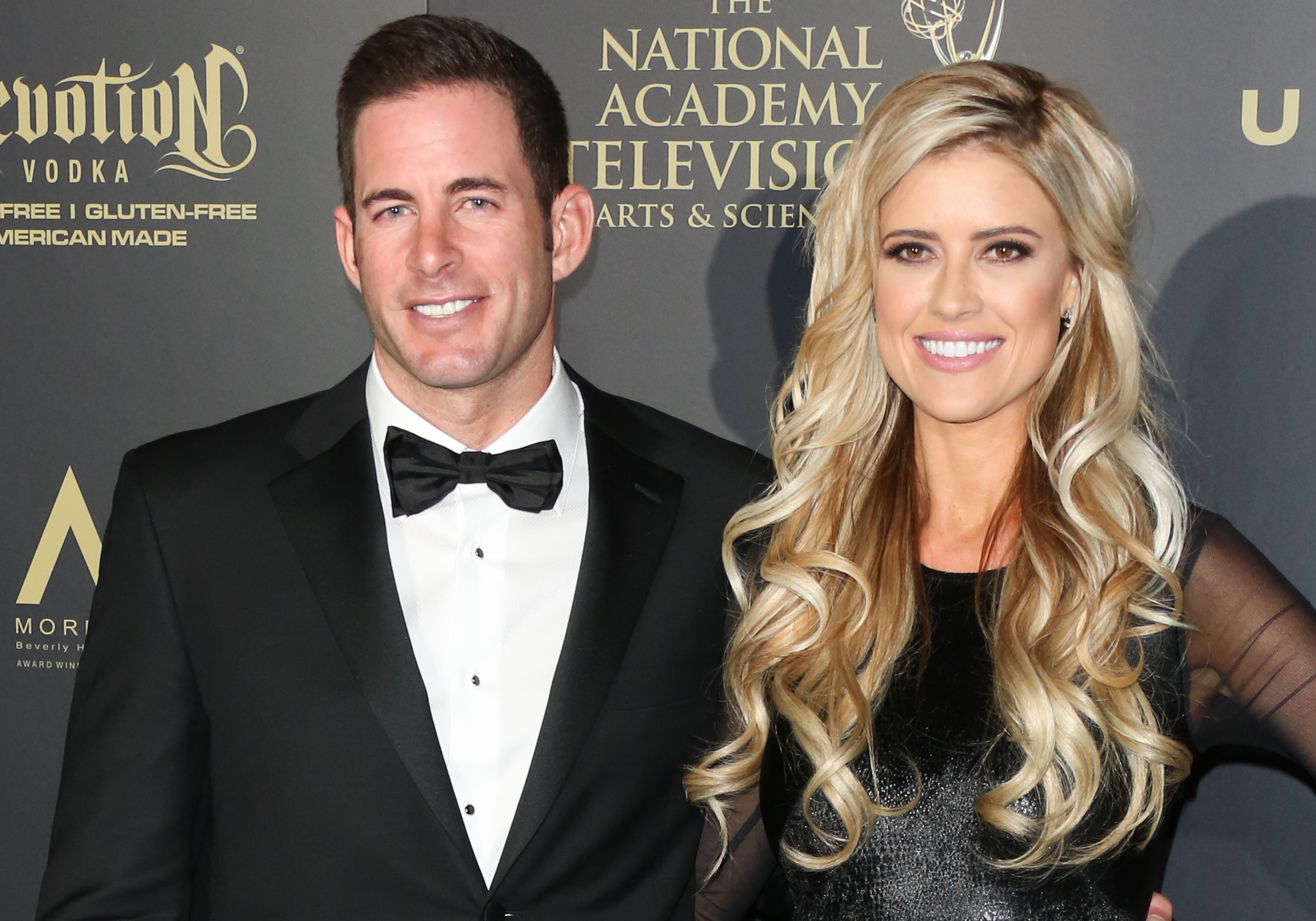 Tarek El Moussa posts clip of playful banter with ex Christina Anstead
Posting a clip from Flip or Flop, El Moussa shared a humorous moment between himself and his ex. Standing in an unfinished part of a home, El Moussa's appearance is immediately questioned by Anstead, who noticed a change.
"Oh my God, there's something different," Anstead said to El Moussa with a laugh. "You shaved off all your body hair."
El Moussa took her assessment in stride, commenting that they need to focus on their work rather than his grooming regimen.
"Oh, here we go," El Moussa shot back in jest. "You know what we're here to design a bathroom, not critique my beauty."
A 'bald kitten'?
Antead's ribbing continued, where she compared her ex-husband to a furless feline.
"Last time we were designing, your arm hair was like, rubbing me from here," Anstead remarked, still laughing. "And now you're like a bald kitten."
The Flip or Flop star had no problem deflecting Anstead's jabs, and even joined in with his own facetious description of his beautifying process.
"I know, it took like six hours," El Moussa explained. "I had a weed whacker going – I had to bring some gardeners in. They shaved my back, my chest, my arms. I look good though. You should've seen me by the beach yesterday."
El Moussa added his take of the incident on Instagram, commenting, "🙄🙄🙄 is ALL I have to say about this video. She's just jealous cause I'm smooth."
'Flip or Flop' now in its 9th season
Though the pair split in 2018, El Moussa and Anstead are clearly on solid ground when it comes to their brand. Prior to Flip or Flop's season 9 premiere, Anstead took to Instagram to promote the show's new episodes and recalled how the series started.
"Season 9 ?!! How can it be?" Anstead wrote. "I can still picture making a pitch video for flip or flop in 2010. I was pregnant with Tay sitting on the couch in our San Clemente condo (with a home video camera on us) wondering what crazy idea Tarek was getting me into now. I was thinking no way will this go anywhere, but it was worth a shot. God will always open doors meant to open, and this one opened wide."
The HGTV star referenced the many life changes she and El Moussa have recently undergone. Noting the birth of her son Hudson with Ant followed by their breakup, Anstead also mentioned her ex's upcoming nuptials and how their show has remained a steady presence.
"Even after babies, divorces, and engagements the show continues," Anstead shared. "I am beyond grateful for this crazy ride – it's been a lot of things, (including bug infested and rancid smells) but it's never been boring."
Season 9 of Flip or Flop is now airing on HGTV.