'Flip or Flop' Star Tarek El Moussa on His Fight With Ex Christina Haack: 'Never Again'
'Flip or Flop' star Tarek El Moussa tried to clear the air on the reported argument he had with co-host and ex-wife Christina Haack.
HGTV stars and ex-spouses Tarek El Moussa and Christina Haack still co-host the popular series Flip or Flop. The couple share two children – daughter Taylor, 10, and son Brayden, 6 – and have successfully co-parented since their divorce in early 2018.
Despite their amicable relationship, news of an on-set dispute recently made headlines. Rumors swirled of El Moussa losing his temper with Haack, where he later expressed his regret for the incident.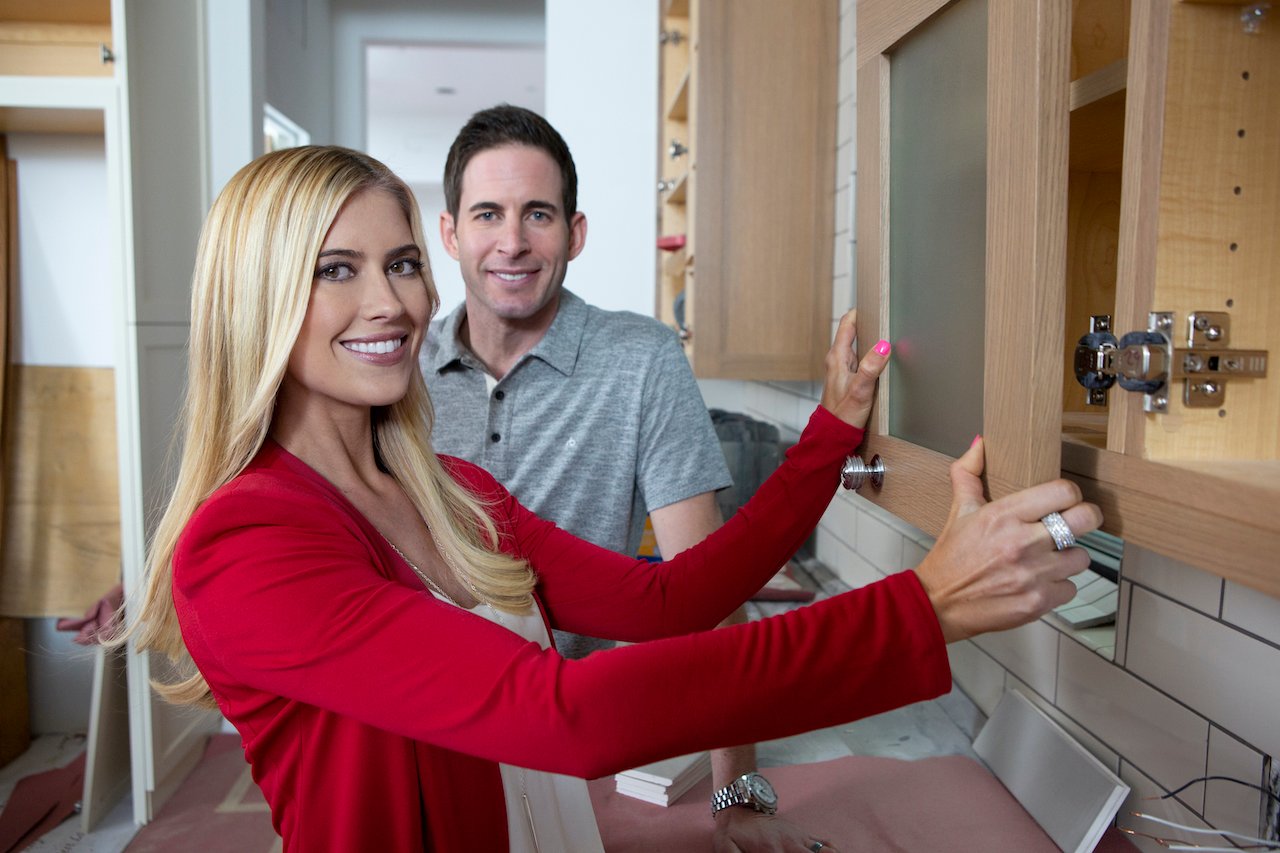 Tarek El Moussa wishes the argument 'never happened'
News broke in July of a tumultuous argument between the Flip or Flop co-hosts, with El Moussa reportedly insulting his ex-wife with verbal barbs. Last week, he expressed remorse in an interview with E!'s Daily Pop.
"The whole thing just sucked for everyone involved," El Moussa said, according to the Daily Mail.
The couple separated in 2016 after seven years of marriage. Their divorce was finalized in early 2018, yet Haack and El Moussa continued their professional relationship and have been amicably co-parenting their two kids, Taylor and Brayden. While El Moussa noted the challenges of collaborating with his former spouse, he wants to avoid any conflict in the future.
"Christina and I, we worked together… for over 10 years now," El Moussa remarked. "We've been working together as exes for five years now. As you can imagine, it can be stressful working with an ex and we did have an incident where some choice words were said on both sides and I'm sure we both wish the whole thing never happened. I mean, I certainly do."
He added, "I mean, honestly, since we got into that little disagreement a few months back, I've just decided that moving forward, never again."
'Flip or Flop' star wants to set an example for his kids
El Moussa often posts pictures of himself with Taylor and Brayden, along with his fiancé, Heather Rae Young. He frequently comments on how his family is his top priority.
"No greater gift in this world than family. ♥️🙏," El Moussa posted on Instagram over the summer. "There are days that I wake up where I'm extra stressed out or automatically feel overwhelmed but knowing I have Heather and my babies by my side changes my whole day."
The HGTV star considers a solid and healthy relationship with his children's mom of optimum importance, which motivates him to be more mindful in the future.
"I never want to go through that ever again," El Moussa said of his argument with Haack. "I never want her to go through that again. I know one day our kids are going to be older and I want them to know that we still care about each other and we still support each other, and it's really important to me."
Tarek El Moussa gave his congrats on Christina Haack's engagement
Haack just announced she is tying the knot with boyfriend Joshua Hall. Posting on Instagram with an emoji-filled caption that included a heart and engagement ring, Haack shared some pictures of herself with her fiancé but no wedding date has been revealed. El Moussa was quick to offer his well wishes.
"We ​​just saw, but congratulations!" El Moussa told People, according to Yahoo! Entertainment.
El Moussa and Young have been engaged since July 2020 and fans are eagerly awaiting their trip down the aisle.