'Flip Or Flop': Tarek El Moussa and Christina Anstead Reflect on How Far They've Come After New Season Announcement
Tarek El Moussa and Christina Anstead have been through their share of drama through the years, but despite the setbacks, their HGTV show Flip or Flop has continued to do well. The exes recently reflected on their time spent on the show after they announced the start of a brand new season.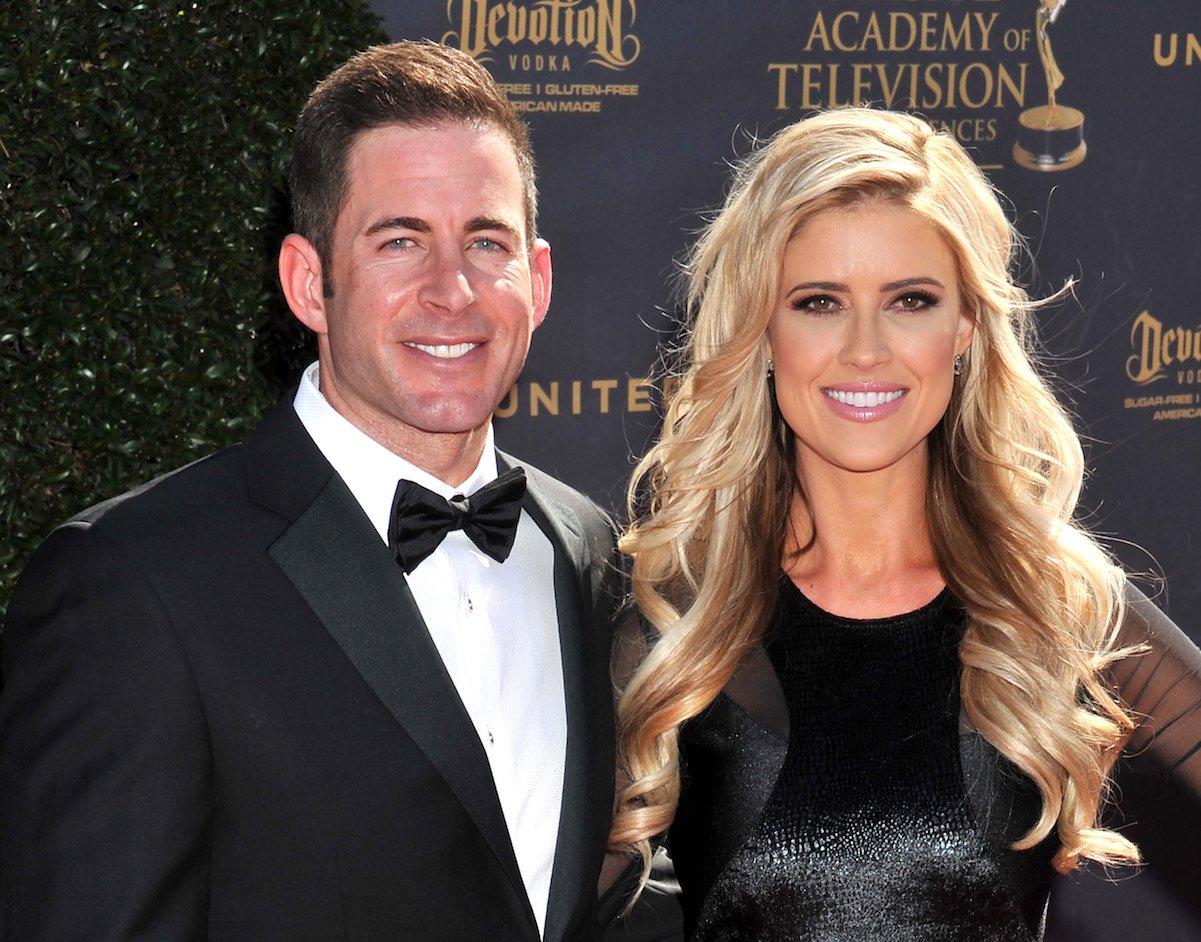 Tarek El Moussa and Christina Anstead went through a high-profile divorce during their show
El Moussa and Anstead's dynamic has changed since launching Flip or Flop in 2013, but one thing hasn't: Their work ethic. The show's first season premiered seven years ago, and at the time, the two had inserted themselves into the house-flipping business after the market crashed back in 2008. Their business became a nationally recognized television show once HGTV signed them on to do Flip or Flop.
In 2017, El Moussa filed for divorce from his wife, and by 2018, it was finalized. El Moussa and Anstead share two kids, Taylor, 9, and Brayden, 5. Despite ending their marriage, the two continued to have a strong work relationship and wanted to move forward with the show. El Moussa and Anstead recently announced that the ninth season of the show will return on October 15.
Anstead and El Moussa recently reflected on their accomplishments on 'Flip or Flop'
On Sept. 10, Anstead and El Moussa took to Instagram to inform fans that Flip or Flop will return for season 9 on Oct. 15, with 15 episodes. In the announcement, the two reflected on how far they've come in their careers since the show's start in 2013. "Who would have thought we would make it to 9 seasons?!" Anstead wrote in her caption. "Grateful for a job I love."
"Can't believe we're on season 9 already," El Moussa wrote in his caption. "Sometimes it's crazy to look back and see how far the show has come since we first premiered… Thank you so much for your support over the years." El Moussa also noted that he recognizes fans in the comments who have followed along for the show's duration. He then asked fans for their favorite episodes, and the comments section was flooded with replies.
Both have moved on but continue to co-parent well
Since the exes finalized their divorce more than two years ago, they both have moved on. Anstead went on to marry Ant Anstead, a television host and car specialist, and they welcomed their first child together last year. El Moussa recently proposed to his girlfriend, Heather Rae Young, who stars on Netflix's Selling Sunset.
The two families get along, and El Moussa and Anstead continue to co-parent well. Anstead even said that she texts recipes back and forth with Young, while the families always show support to their kids by sitting together during school performances. "Taylor's face lights up when she sees us all in the same row supporting her," Anstead said.
Flip or Flop premieres on Oct. 15 on HGTV.