'Flip or Flop': Tarek and Heather El Moussa Reveal How Heather Really Feels About Tarek Working With Ex Christina Haack
Tarek and Heather El Moussa are putting it all out there and talking about how the couple really feels about the house flipper working with his ex-wife Christina Haack on 'Flip or Flop.'
Tarek El Moussa and Christina Haack rose to fame hosting the show Flip or Flop on HGTV. Things got interesting when the couple filed for divorce but they continued filming the home improvement show. Both Tarek and Haack have moved on to new relationships and Tarek recently wed Selling Sunset star, Heather. But how does the real estate agent actually feel about her husband filming with his ex-wife?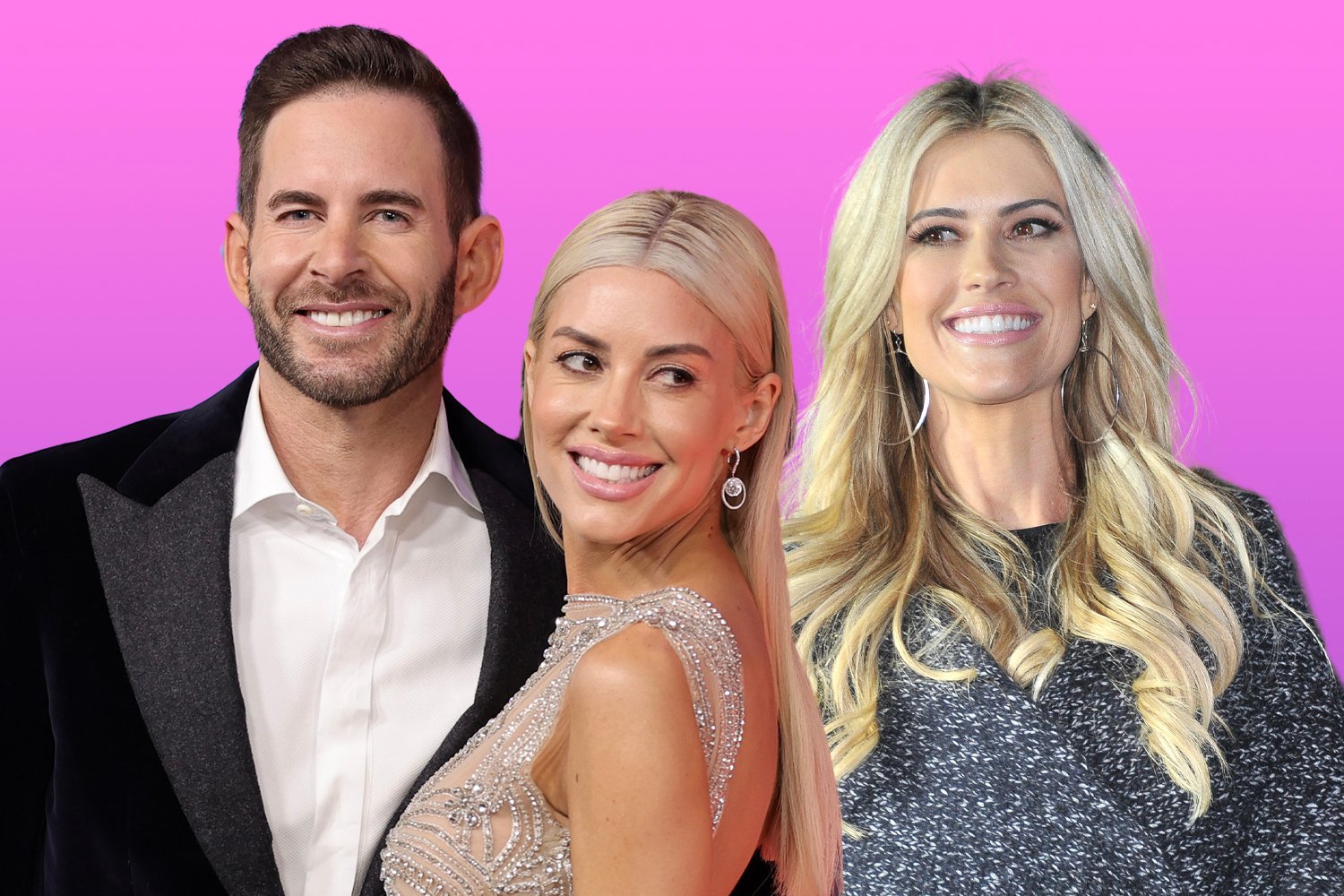 How does Heather El Moussa feeling about her husband working with Christina Haack?
Tarek and Haack not only co-parent the two kids they had together but also work on the successful HGTV series Flip or Flop. Although there have been rumors the couple has gotten into some heated arguments on the set, they both have made it work. For some fans having Tarek continue to be so close to his ex-wife is seemingly strange as he moved on to marry Heather. Many of their followers have wondered how the Netflix celebrity feels about her husband and his ex-wife continuing to have a close work relationship.
When Tarek and Heather made an appearance on Daily Pop, the hosts did not take long before addressing the question on everyone's minds.
"Everyone in the control room is like, 'Oh my God, you're working with your ex-wife in front of your new wife.' Like they are waiting for her to have a reaction," host Justin Sylvester said.
Heather quipped, "O-M-G, they are? They work together? I didn't know that. Have you been hiding this from me?"
As the hosts and the El Moussa's laughed it off, Tarek added, "I didn't know that either, I've never heard her bring it up ever."
"They've been filming their show for over 10 years, so who am I to come in and be like, 'What are you doing?' It's work and we're all raising kids together, so, it is what it is," Heather said on a more serious note.
Tarek also said that Heather has been "super supportive since Day 1" and everything has been going great.
Christina Haack wasn't invited to the wedding
Although Haack and the new El Moussa's continue to work together on co-parenting their kids, their relationship is not as hunky-dory as many would assume. It's obviously still an awkward situation when exes have to see each other but Tarek and Haack have been professional and kept a working relationship.
However, despite their seemingly good working relationship, it wasn't as good as to invite Haack to their wedding. Ahead of their nuptials back at the end of 2022, Tarek was asked if he was going to invite the mother of his two kids.
"No, no exes at the wedding," Tarek told Entertainment Tonight. "Small, less distractions, more intimate, better conversations with the people around us. You know, we just think smaller is better."
Heather added that the wedding was going to be "intimate" with only "best friends and family" as they were keeping themselves "strict" with their invite list.
Tarek and Heather filmed their wedding for a special that aired on Flipping 101 on HGTV.