'Flip or Flop' Wasn't Christina Anstead's First HGTV Show
HGTV has created a number of superstars over the years in their myriad home makeover shows. Most of that happened in the last decade when they started upping the ante in bringing in more interesting hosts who looked like they could be models or actors.
One of those is Christina Anstead (formerly El Moussa) from Flip or Flop. Anyone who's watched this show from the beginning knows it set a new standard for HGTV in how home design shows work.
How it all started was also by happenstance close to a decade ago. It turns out the economic downturn of 2008 precipitated the move of Christina and Tarek El Moussa into television.
Just as Flip or Flop was beginning, though, Anstead appeared on another HGTV show with two particularly famous twin brothers.
2013 was a big year for Christina Anstead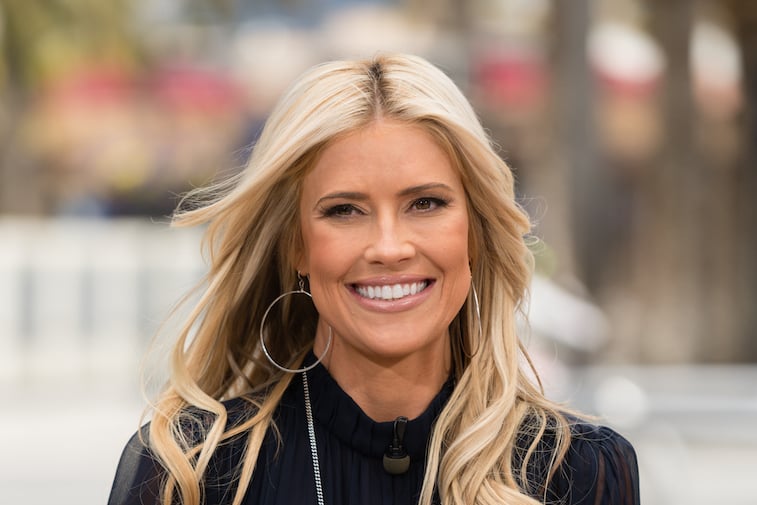 In those early days, Anstead was married to Tarek El Moussa, a co-owner in their major real estate firm in Southern California. During the late 2000s, they were a major power couple in real estate, owning properties in various U.S. states. Plus, they were also masters of the house flipping industry, often giving seminars on how to make a fortune using the concept.
As with many, the 2008 stock market crash affected their business. Since it created a housing bubble as well, the real estate firm the couple owned suffered financially. It led the two going from living in an expensive house to a cheap apartment within a year's time.
Tarek El Moussa was undeterred, though, and sent in an audition tape to HGTV in the chance they could sell a show. The couple didn't think they'd be that lucky, but HGTV loved what they submitted. It also helped the two had an Instagram page showing the results of their house flipping prowess.
While it took over a year, they finally landed their show: Flip or Flop in 2013. Christina, though, was clearly a celebrity in the making, hence HGTV utilizing her in another series.
Anstead appeared on HGTV's 'Brother vs. Brother'
Those who watch HGTV regularly know who the Scott Twins are as well (Drew and Jonathan). They've also carved out a massive empire with their HGTV franchise Property Brothers.
Back in 2013, the latter show was going strong on HGTV, yet the network started carving out offshoot shows to showcase the appeal of the two siblings.
One of those was a more competitive reality show concept called Brother vs. Brother. It works similarly to all the other competitive reality shows on network TV, except it has a home makeover theme.
Of course, it also has a judging panel. Christina Anstead ultimately became one of the early judges on the panel. By then, it was clear Anstead was ready for her close-up in front of the cameras.
If it's true most people in real estate have attractive appearances and glowing personalities, Anstead has proven this in her TV years. One could argue her stint on this show helped paved the way for making her a more familiar presence on TV in ensuing years.
Despite Anstead's divorce from El Moussa, she continues to thrive
Everyone knows about the initially messy divorce between Christina Anstead and Tarek El Moussa. Reports came out later they both had a lot of drama on the set of Flip or Flop just before their split.
Nobody would have noticed anything by just watching the show. Since the divorce from El Moussa, however, Anstead continues Flip or Flop with El Moussa while in a new relationship with Ant Anstead. At the same time, she continues to flourish on her own with her solo HGTV show Christina on the Coast.
She's proof that when you're ready-made to be a TV star, something as simple as appearing as a judge can make a big difference in how well the public remembers a face.