'Flipping Out:' Remember When Jenni Pulos Dated This Famous 'SNL' Cast Member?
As an aspiring actress living in Los Angeles, California, Jenni Pulos from Flipping Out has hung out with her fair share of celebrities.
When fans first met Pulos as Jeff Lewis' assistant, she was efficient, uber-tolerant, but also clear that she wanted to act or sing. She is the voice behind the intro song for Watch What Happens Live with Andy Cohen. Plus, she has a pretty impressive acting resume. Pulos has at least 36 acting credits to her name, while she kept up with the serious demands at Jeff Lewis Design.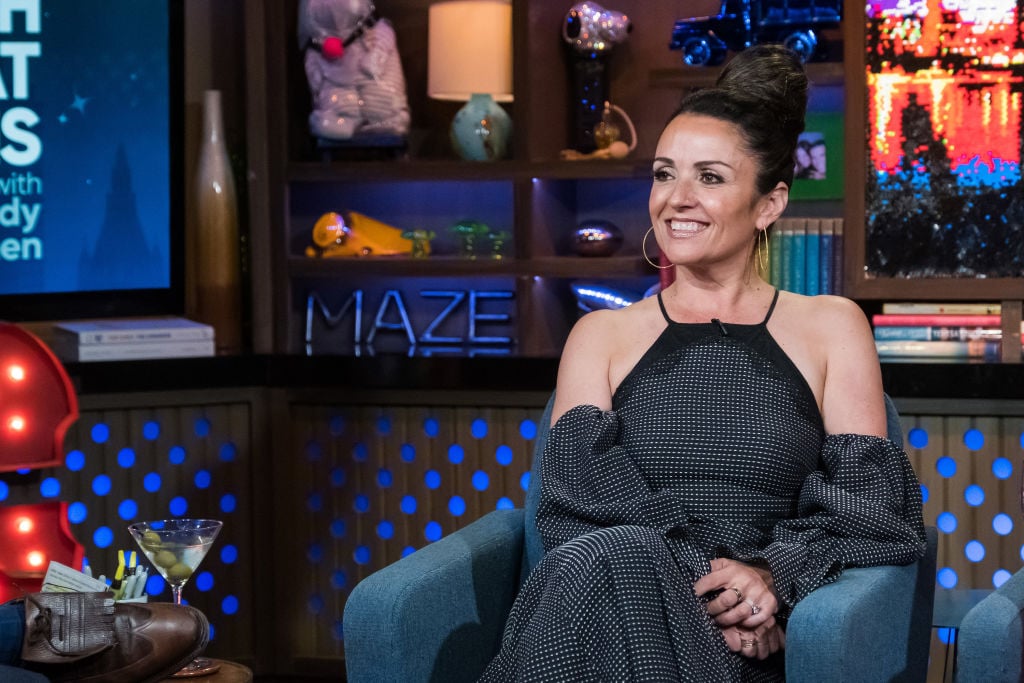 So when Pulos posted a throwback photo with her "date" she wondered if fans would recognize him. The telltale smile and charming boyish looks gave it away immediately. Plus, anyone who has read Pulos' book, "Grin and Bear It: How to Be Happy No Matter What Reality Throws Your Way," would quickly know who it is with Pulos.
Guess this actor
Pulos teased with an adorable throwback photo with a "mystery man." She captioned it, "Name my date! #lastmanonearth #flashbackfriday." She then added more hashtags which made "guessing" pretty easy. #fbf  #flashback  #throwback  #guesswho #willforte #date.
Fans were pretty quick to guess her date. "Will Forte! He's so funny. Too cute," one person wrote. Another person commented that Pulos' hashtags gave it away too. Although Pulos teased that Forte was her date, the two really did date. From her book, she wrote about being an aspiring actress in college. She attended UCLA and was convinced she'd someday end up on Saturday Night Live.
She joked in the text that it was her date, Will Forte who got the gig instead. "I had dated Will Forte in college for a couple of months," she wrote. "(Of course at the time I didn't know he would end up on SNL!)."
The battle of the 'Wills'
Pulos' story doesn't end with Forte. She continued in her book about yet another Will. "Not long after Will and I broke up, I was fixed up on a date with a guy who told me his brother was going to be on SNL while we were riding a Ferris wheel," she wrote. "'I'm going to be on SNL too!' I blurted out, totally believing it."
Turns out, Pulos didn't make it to SNL (yet) but ended up on Flipping Out for several seasons. But what about the brother of her date from that night? "A few weeks later, his brother made his official SNL debut," Pulos continued. "It was Will Ferrell."
Pulos continued to keep her SNL dream alive even after rejections and endless auditions. She adds that during her struggles as a hungry actress she met her first husband Chris Elwood. Flipping Out fans likely remember Elwood as the office "house manager." He and Pulos had a painful breakup, which also played out on Flipping Out. Today, Pulos is happily married and the mother of two beautiful daughters. She recently shared photos from Halloween. She attended one party dressed as Elaine Benes from Seinfeld. The resemblance was remarkably eerie.