'Flora & Ulysses': How is the Disney+ Movie Different From the Kate DiCamillo Book?
Fans of Kate DiCamillo's book Flora & Ulysses have been waiting for the Disney+ movie adaptation. They're going to get to see Ulysses, the superhero squirrel brought to life, and Matilda Lawler as his human friend Flora. No movie adaptation can be completely faithful to the book, and Flora & Ulysses will have some new surprises for fans.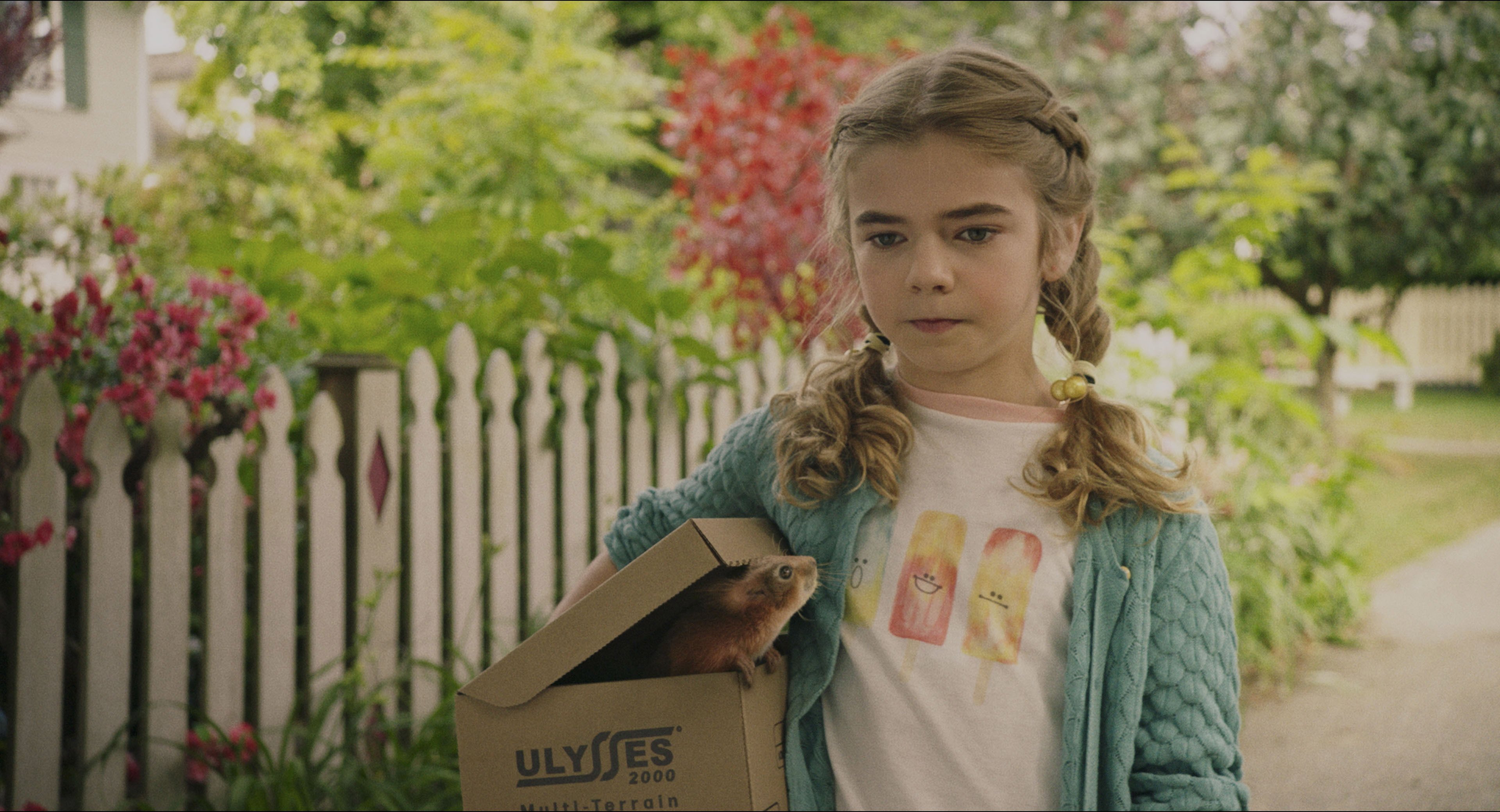 Director Lena Khan spoke with Showbiz Cheat Sheet over Zoom about her move Flora & Ulysses. If you've only seen the film streaming on Disney+, you may be interested to know what they changed from the DiCamillo book.
Flora's dad has a much bigger role in the 'Flora & Ulysses' movie on Disney+
Flora & Ulysses was always about a girl who loved superheroes and a squirrel who has powers of his own. In the movie, Ben Schwartz plays Flora's father, George. George gets to be more involved with the superheroes in the Disney+ movie.
"George, for instance, is a much more charismatic and alive character," Khan said. "He's now a cartoonist himself, a comic book creator George's career is not spotlighted really in the book and he's sort of like this broken down guy, also not as youthful and there's not much more to him beyond that in terms of the charismatic personality. So Ben just sort of fleshed him out and went more into what his original struggle was."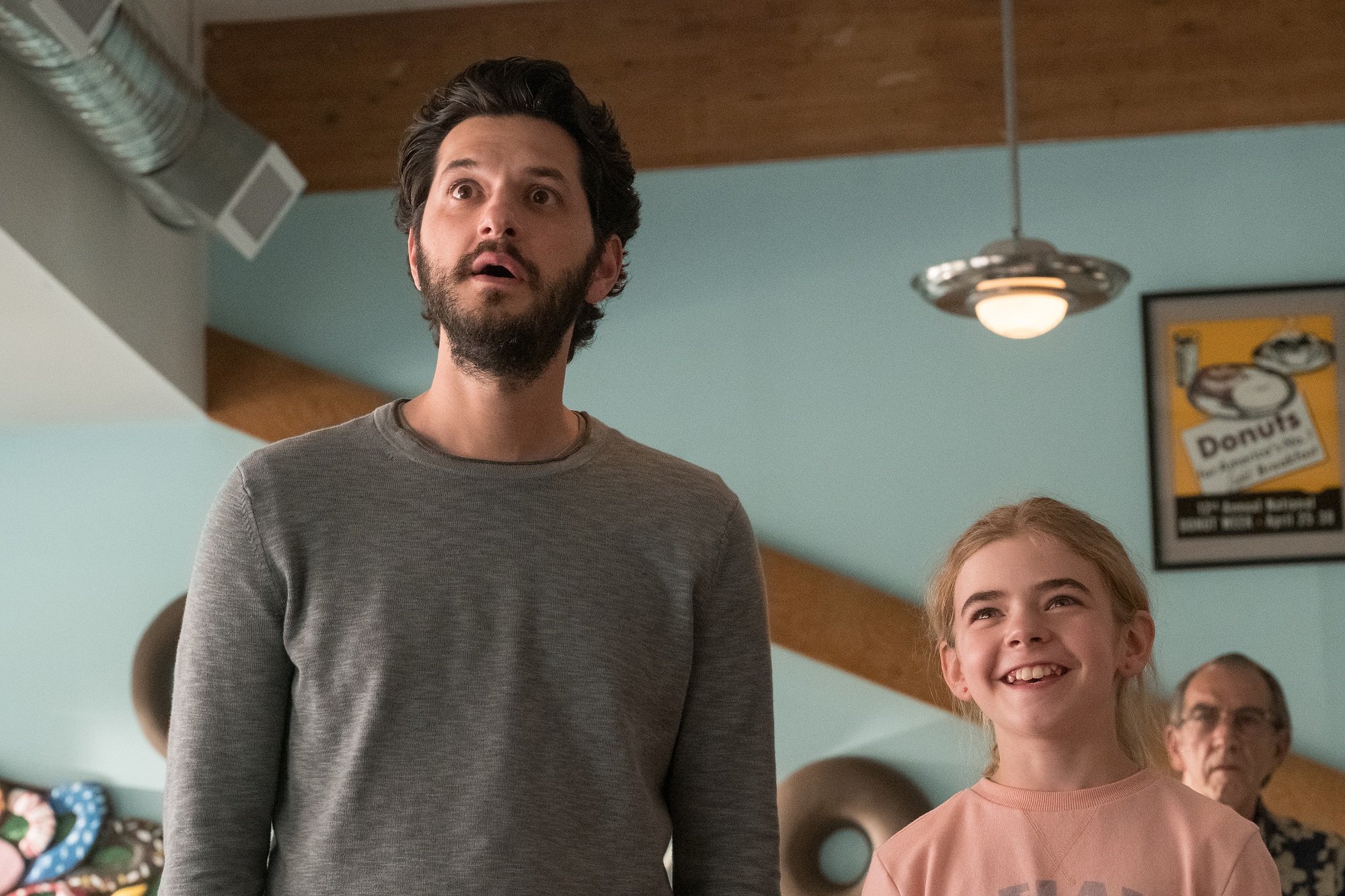 This makes George the creator of Flora's favorite superhero, Incandesto. That gives him more over which to bond with Flora.
"It really is something that they connect by," Khan said. "He's just as inspired by comic book culture as Flora is and probably the reason Flora is because he's gone deep into that world and probably that was something that they bonded by over the years."
Danny Pudi plays a brand new character in 'Flora & Ulysses' on Disney+
Khan confirmed some of the plot moments happen in both DiCamillo's book and the Disney+ movie. For example, in both, Ulysses causes a panic at a donut shop. However, the movie Flora & Ulysses adds the character of Animal Control officer Miller, played by Danny Pudi.
"Miller is entirely a creation," Khan said. "He never existed in the first place so throwing Danny Pudi in there was fun for that. Other than that, it's like taking the rubrics of what Kate wrote, like William, and the type of humor she had and then [screenwriter] Brad [Copeland] just went to town with it.
Author Kate DiCamillo weighs in on the Disney+ movie
DiCamillo was part of a Zoom press conference for Flora & Ulysses, too. The author said she got to experience her own creation in a new way.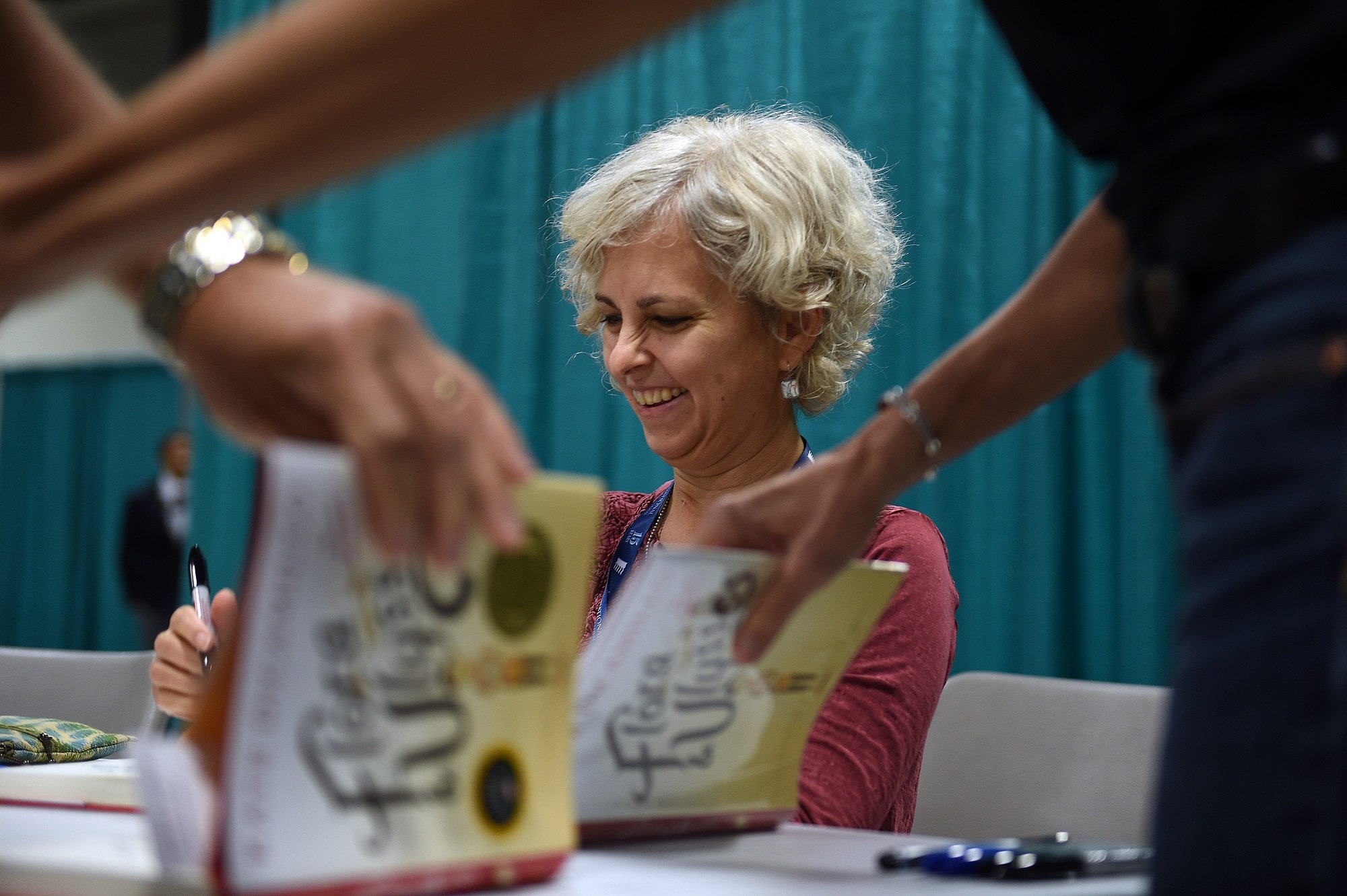 I had read Brad's script and I liked it a lot, But when I sat down and watched the movie, I watched it as my eight-year-old self. I didn't compare it to the book or anything. It feels to me like what happened between the script and the cast and the directing is that the-the themes of the book are amplified. So the heart is even bigger and the wackiness is even bigger. Also, just the power of connection has been amplified. Whatever is different is more and better.'

Kate DiCamillo, Flora & Ulysses press conference, 2/6/21