Florence Pugh's Boyfriend, Zach Braff, Looks Eerily Similar to Her Dad According to Some Fans
Though Florence Pugh is a talented actor, life in the spotlight means that people are constantly scrutinizing her personal life in addition to her professional life. Her romantic life, in particular, is constantly held under the microscope since her boyfriend, Zach Braff, is also a celebrity. The pair have had tons of fans and critics weigh in on their relationship and now, some people are even making comparisons between Braff and Pugh's dad.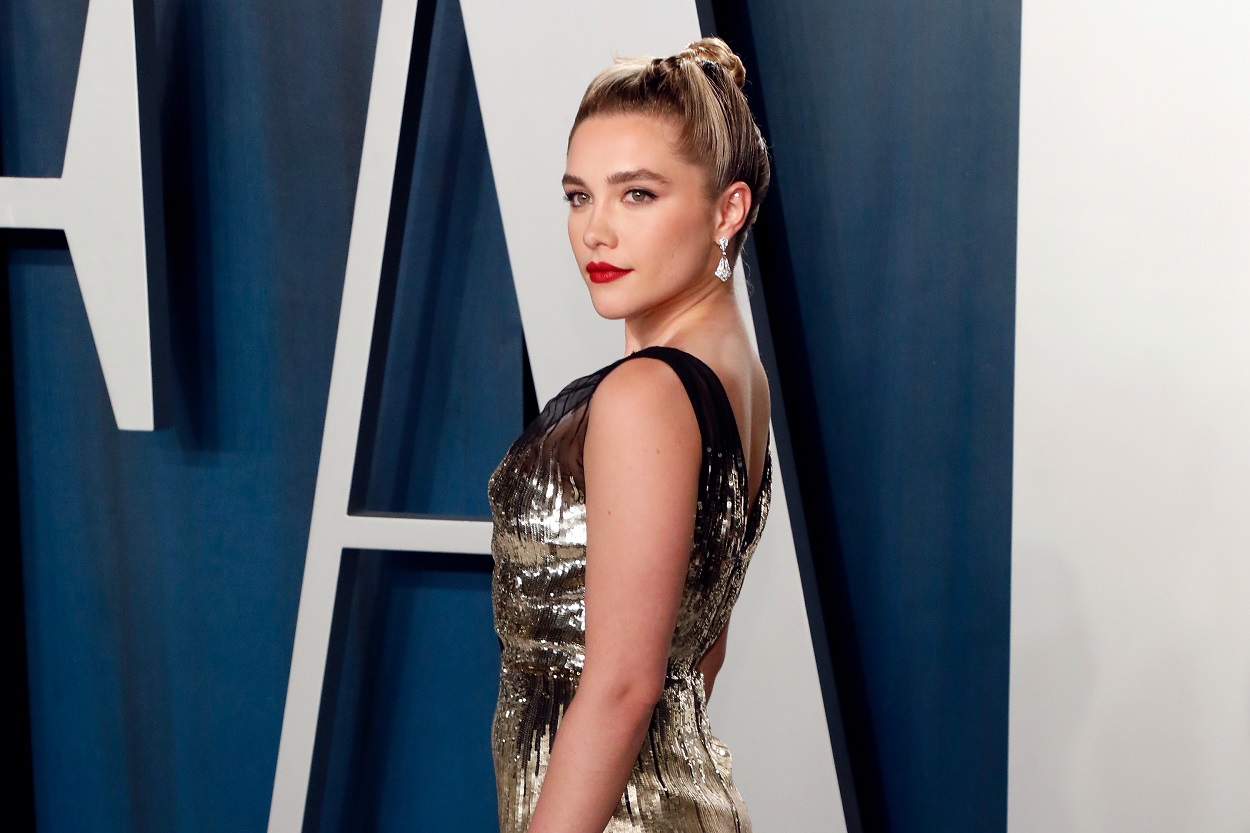 Pugh has already received lots of commentary on her relationship because her boyfriend is much older than she is. While Braff was born on April 6, 1975, Pugh was born on January 3, 1996. The Midsommar star has addressed the criticism about the vast age gap before. Back in April 2020, she created a video directed at fans who took offense to her relationship with Braff.
Florence Pugh has defended the age gap between herself and her boyfriend, Zach Braff
"I am 24 years old, I do not need you to tell me who I should and should not love," Pugh said about her boyfriend. "And I would never in my life ever, ever tell anyone who they can and cannot love. It is not your place. And really, it has nothing to do with you. So if those rules are something that you do not like, then please unfollow me because the abuse that you throw at him is abuse that you're throwing at me."
For a while, the commentary about Pugh and Braff seemed to settle, but when the Little Women star posted a photo of Braff in honor of his birthday, people got to talking yet again. This time, however, some people were less concerned about the age gap and more interested in the similarities that Braff shares with Pugh's dad.
Some Fans think that Braff looks eerily similar to Pugh's dad
"I will never get over how much he looks like her dad," one person on Oh No They Didn't wrote after seeing Pugh's post about her boyfriend's birthday. "Yeah, I saw a picture of her dad and Zach together and I would've thought they were brothers," another person added. Some people on Twitter and TikTok even did side-by-side comparisons of Braff and Pugh's dad.
"I was so scarred learning Zach Braff looks just like Florence Pugh's dad I think my brain blocked it from my memory but I've been reminded again," the Twitter user captioned the photo of the two men stitched together. "We laugh at Freud and he laughs back."
The 'Black Widow' star doesn't feel that people show invade her privacy
Some fans may think that Pugh's boyfriend looks like her dad, but she seems happy in her relationship. Furthermore, she's made it abundantly clear that she doesn't need fans weighing in on her relationship in any other sectors of her private life. Back in June of 2020, she spoke with Elle and shared a quote that summed up her views pretty effortlessly.
"I'm an actor because I like acting and I don't mind people watching my stuff, but people have no right to educate me on my private life," Pugh declared. "I know that part of being in the spotlight is that people might invade your privacy and have opinions on it, but it's bizarre that normal folk are allowed to display such hate and opinions on a part of my life that I'm not putting out there."