Florence Pugh Celebrates Zach Braff's Birthday With a Photo of Their New Family Member
For April babies, the reality of being stuck at home on your birthday has likely sunk in. Due to the coronavirus (COVID-19) pandemic keeping everyone sheltered-in-place, many are figuring out new ways to celebrate. For actors Florence Pugh and Zach Braff, that includes a new life coming into their home.
Florence Pugh and Zach Braff have been dating for a while now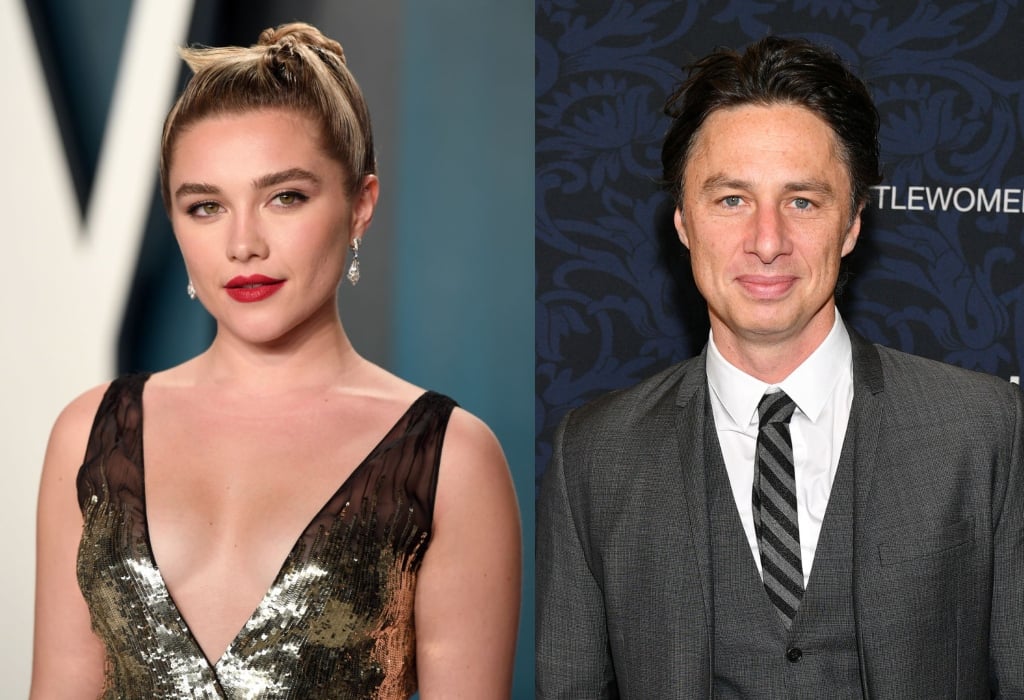 Pugh and Braff have been linked since at least 2019, though some reports suggest their relationship began in 2018. She starred in In The Time It Takes to Get There, a short film written and directed by Braff. By the time the short was released in April 2019, rumors of their relationship were confirmed by paparazzi photos of them being affectionate in public.
Prior to 2019, many would have pinned the Scrubs actor as the most prominent name out of the two. However, last year was a big one for Pugh: She starred in the acclaimed horror film Midsommar, the celebrated remake Little Women, and filmed a Marvel movie: Black Widow. A better breakthrough is hard to imagine.
The two typically refrain from posting photos together
As Pugh's star grew in 2019, Braff remained on the sidelines. He shared photos of her and her family on Instagram (including her brother, Game of Thrones actor Toby Sebastian). But aside from the above group shot at Disneyland, any images of them as a couple were obtained without their consent.
And that's not to say they didn't have opportunities. Braff attended the New York premiere of Little Women, but they didn't walk the red carpet together. They also chose to go separately to the Vanity Fair Oscar Party in 2020. (Pugh took her parents to the ceremony prior, where she was nominated for Best Supporting Actress.)
Pugh celebrates Braff's birthday
Just because they choose not to pose for photos together, doesn't mean that Pugh and Braff don't like to snap pics of the other. Many believe that he took the shots of her when she got the call about her Academy Award nomination (as she was not clothed and in bed), and he documented as she got ready for that big night on his Instagram Story.
Pugh turned the camera on her beau for his 45th birthday on April 6, 2020. She wrote him a sweet poem in the caption of her Instagram post, which features a photo of Braff snuggling an adorable puppy. "Happy Birthday wishes, boogies and cheers for this special person," she wrote.
It looks like they got a puppy together
Who is the dog in the photo? It appears to be Billie, a puppy they were fostering through a Los Angeles rescue known as The Labelle Foundation. Both shared photos of her in the Instagram Stories in early April 2020, and Braff has continued to share posts of himself with the pooch for days.
However, the above photo was captioned with the hashtag #fosterfail. A foster fail is when someone who is fostering (temporarily taking care of) a dog "fails" by adopting them. Braff also shared a photo to his Instagram Story on his birthday, writing, "All I wanted for my birthday was overalls and a puppy." It sounds like they've decided to keep the dog. Congratulations to the couple on their new addition!