'Floribama Shore': 4 House Rules the Cast Made up and 1 They Broke That Started a Feud
Since the cast of Jersey Shore follow a set of rules in their shore house, it makes sense for the cast of MTV's Floribama Shore to have their own set. Here are four rules the cast of Floribama Shore talked about in the house, plus the one rule they broke that resulted in a feud between Jeremiah Buoni and Gus Smyrnios.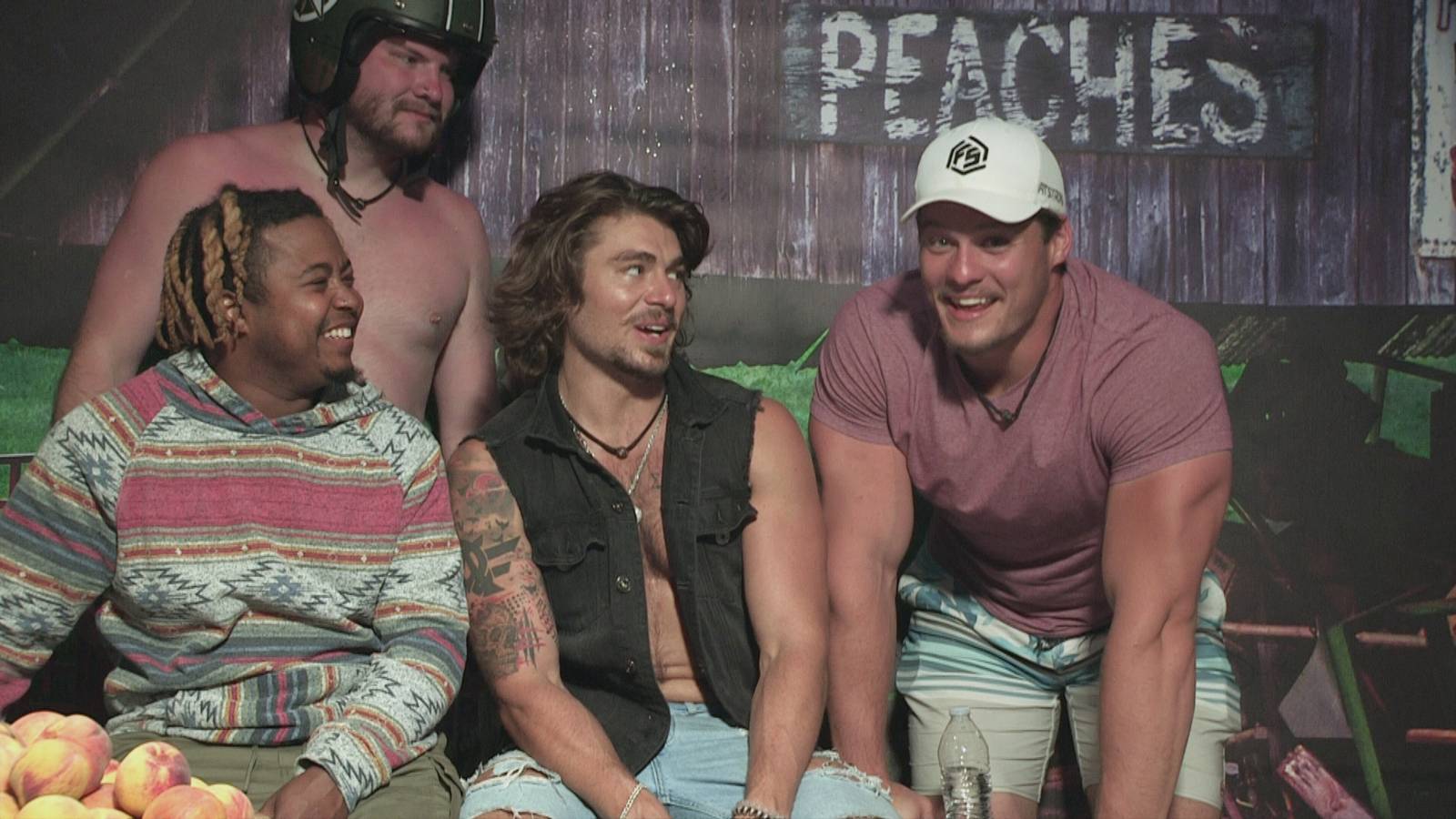 'Floribama Shore's beach house rule is to 'get drunk and act crazy' 
Alcohol is a key component on almost any popular reality TV series. From The Bachelor and The Bachelorette to Jersey Shore and beyond, alcohol serves as liquid drama in a reality TV setting, including in the Floribama Shore beach house. 
While the cast doesn't need to drink constantly, it is something they do frequently. But as Candace Rice tweeted during season 3: "We all get drunk and act crazy…issa beach house rule." 
Going out is part of being on the MTV reality series  
As the cast of Jersey Shore has been doing since 2009, the cast of Floribama Shore is seen out and about at local Panama City Beach hotspots throughout the show's early seasons. When the coronavirus (COVID-19) pandemic hit, that changed where and how the Floribama Shore cast party, but going out and drinking in public comes with the territory of being a reality TV star. 
"I cannot leave the club by myself without the cast," Rice tweeted during the season 2 premiere in 2018.." We have to go to clubs together. It's a rule to filming a show."
'Puke and rally' is a must-follow rule on 'Floribama Shore' 
By definition, to "puke and rally" is to vomit, usually as a result of drinking too much, and then return to drinking with with just as much, if not more gusto than you had before throwing up. Floribama Shore star Codi Butts coined the phrase on the show, dubbing himself the "Puke and Rally King" based on the number of times he has done so. 
"If one pukes we all puke!" Smyrnios tweeted during an episode of Floribama Shore from 2019. "No one pukes alone."
"Those are the rules," Buoni reiterates in a retweet. Whether he's puking outside of a bar, on the beach, or elsewhere, if you see Butts vomiting on Floribama Shore, it's only a matter of time before he bounces back with a beer in hand. 
'Floribama Shore' cast can't bring guests over unless all of the roommates approve 
Each roommate has invited friends, family, and/or hookups back to the beach house throughout the show's five-season run. Generally, having guests come back to the house is acceptable if the roommates follow one rule. 
During the first season of Floribama Shore, Nilsa Prowant tweeted: "No guests allowed over unless approved by all the roommates." Ironically, in season 3, she invited a guest back to the house that would cause devastating results among her roommates. 
Nilsa Prowant's house guest results in Gus Smyrnios and Jeremiah Buoni's feud
Despite the tight bond "JeriGus" formed during Floribama Shore Season 1, their friendship came to a screeching halt in season 3 when Prowant brought a guest back to the house. Cole, who Prowant met at a bar, rubbed Smyrnios the wrong way. 
"Florida dudes are straight garbage," Cole says in the episode. His comment agitated Smyrnios and the two ended up in a physical altercation. But the fight between Smyrnios and Cole doesn't last long because Buoni stepped in. He walkws Cole out of the house to break down the argument, calling Smyrnios' actions "childish." 
Feeling like Buoni took Cole's side over his, Smyrnios threatened to fight Buoni. That argument and several other events between Buoni and Smyrnios outside of the show sparked a long-lasting feud. 
Will the cast of Floribama Shore break any more rules this season? Watch Thursdays on MTV at 8 PM EST.