'Floribama Shore': Aimee Hall Reveals the 1 Major Difference With the Roommates in Season 4
There's a lot that's different about Floribama Shore Season 4. And we're not just talking about Nilsa Prowant's pregnancy. Aimee Hall, the Princess Goddess Mermaid herself, spoke out about the most significant differences between season 4 and the reality TV show's past episodes.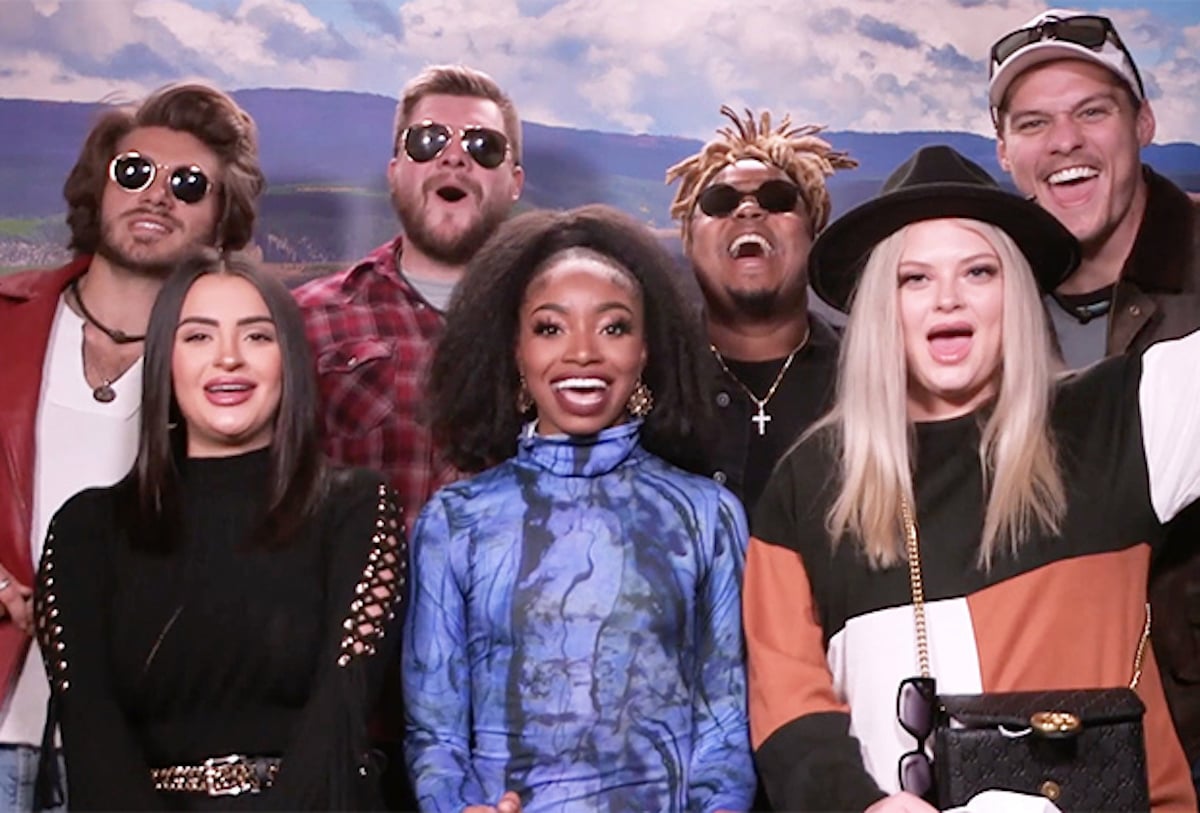 Tensions are high in 'Floribama Shore' Season 4
Gus Smyrnios and Jeremiah Buoni have been at odds with each other for a while. Their feud started back in Panama City Beach when Prowant brought a guest back to the house.
Feeling disrespect, Smyrnios got physical with Prowant's guest. Buoni was disappointed in Smyrnios' reactionm and when he made that known, things turned sour. 
Plus, Smyrnios previously lived with Buoni and his brother in Arizona. It's unclear what happened, but the Floribama Shore roommates longer live together. Smyrnios claims Buoni packed up all of his things and forced him onto the streets with nowhere to go. Buoni says otherwise. Regardless, there's still some unresolved tension between the two. 
Buoni and Smyrnios are both involved with Floribama Shore Season 4. And while they appeared to have made up with each other in the "Puke Rally Relay" episode, the two ended up getting into a physical fight.
Aimee Hall was 'nervous' to be around Jeremiah Buoni for season 4
During a conversation with the Behind the Velvet Rope podcast, Hall talked about the VMA drama Buoni mentioned in the season 4 premiere. When the Floribama Shore cast attended the 2019 VMAs, they excluded Buoni from their Airbnb.
According to Smyrnios, Buoni was "being a cheap a*s and didn't want to pay." Allegedly Buoni was worried about getting physical with Smyrnios. The truth is still unclear, but Hall feels bad about how the VMAs went down.
"I was a little nervous to be around Jeremiah because none of us had heard from him," Hall explained on the podcast. "The VMA drama happened and none of us really talked to him." Hall felt bad about hurting Buoni's feelings and choosing not to deal with it head on. "I felt like a piece of sh*t. 
Hall clarified how confronting Buoni about her actions was the only thing she was nervous about. "I didn't know that there would be an altercation [between Buoni and Smyrnios]," she said. 
Unlike before, the 'Floribama Shore' roommates have to confront their problems head-on in season 4
Another big difference in season 4 is the roommates' inability to "go out and party." With the coronavirus (COVID-19) pandemic still at play, the Floribama Shore cast was confined to their Montana rental home for most of the season. Ironically, being stuck inside created another big difference for the roommates. 
"When drama would happen in the house, we really would have to talk through it," Hall revealed. "There was no getting away from the other person. So we really had to talk through [our problems] and be adults."
The roommates could escape to local bars or eateries and cool off for a while in the past. But in quarantine, tensions were at an all-time high, leaving Smyrnios to run away from production crews.
Fans will have to tune in to find out what other problems the roommates are forced to face head on this season. Floribama Shore airs Thursday nights on MTV.