'Floribama Shore': Aimee Hall Reveals Her Favorite 'Jersey Shore' Roommate
Jersey Shore and Floribama Shore have a similar concept. Each reality TV show puts a group of people and a ton of alcohol in a beach location to vacation together. Since Jersey Shore came first, many fans wonder if the cast of Floribama Shore is fans of the Jersey Shore. As it turns out, Floribama Shore star Aimee Hall is a fan of a few Jersey Shore roommates.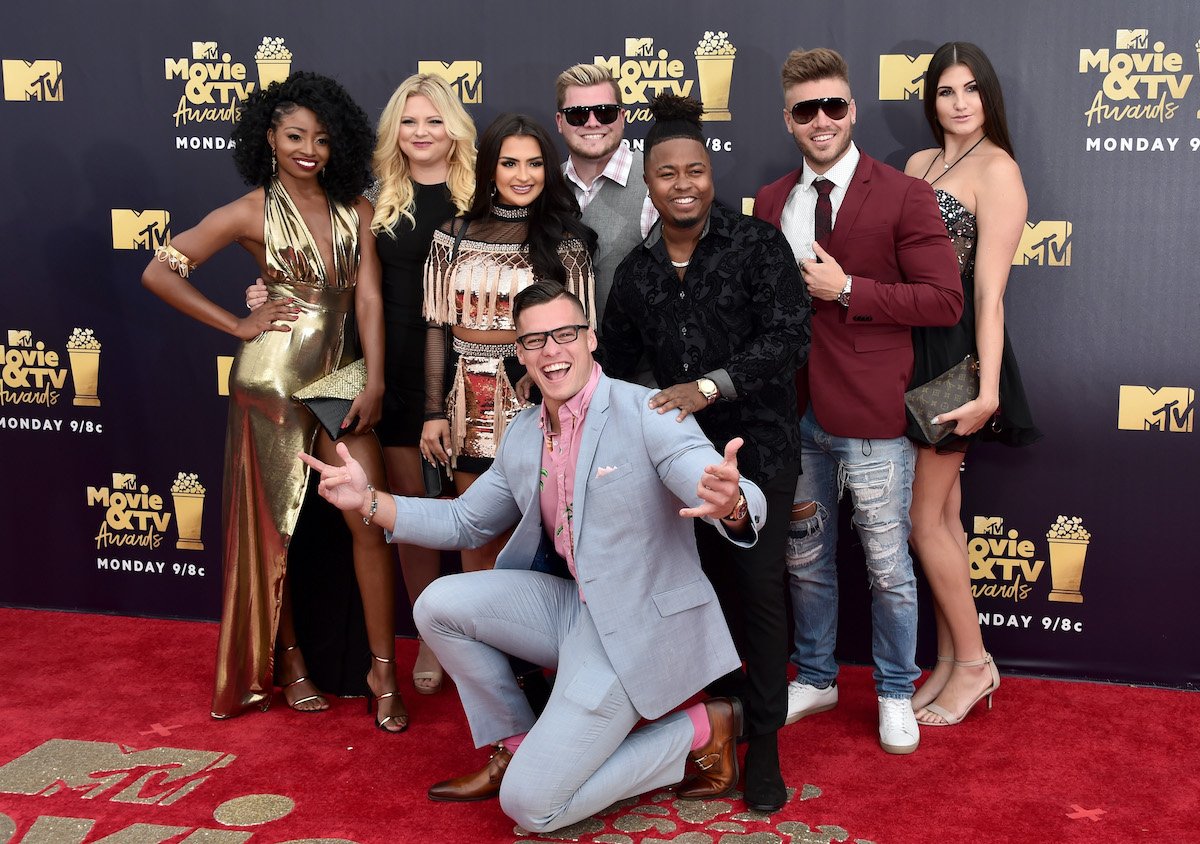 Does the 'Floribama Shore' cast like the 'Jersey Shore' roommates? 
Before Floribama Shore, there was Jersey Shore. In 2009, MTV introduced the world to the guidos and guidettes who would go on to inspire a whole new generation of reality TV stars.
Almost 10 years later in 2017, MTV gave fans Floriabama Shore — a show featuring eight strangers living and partying together in the Florida panhandle. Since Floribama Shore felt familiar to Jersey Shore fans, some thought a beef existed between the cast of both shows.
"Love my Floribama, but they're definitely extremely salty about SallyAnn/495's preference of getting JSFV S4 back on and involving DSAL (them filming in Vegas this past week must have struck a nerve with Nilsa) over Floribama," a Reddit fan said. But as Floribama Shore's Hall recently proved, there's no beef between the casts. 
Nicole 'Snooki' Polizzi is Aimee Hall's favorite 'Jersey Shore' roommate 
Hall is a big reality TV fan and always has been. "I used to watch Jersey Shore growing up," she told the Behind the Velvet Rope podcast. "I still love Jersey [Shore]." 
When asked about her favorite Jersey Shore roommate, Hall said "Snooki" was her favorite "growing up" and remains her favorite today. "I've met 'Snooki' two or three times — probably more," she said.
Polizzi isn't the only Jersey Shore roommate Hall has met. She also interacted with another one of her favorites. 
"I also like Deena [Cortese] too," Hall admitted. "I've [also] met Deena." As for the men of Jersey Shore, Pauly DelVecchio is Hall's favorite. "I have always liked Pauly," she explained. "I think he's just a nice dude." 
Hall met DelVecchio and Ronnie Ortiz-Magro during their appearance on Celebrity Fear Factor. "They were cool," Hall added. "Everyone that I've met off [of] Jersey has been really, really nice to me." 
Aimee Hall is a big fan of 'The Real Housewives of New Jersey' 
As discussed on the podcast, Hall is a big reality TV fan. But Jersey Shore isn't the only series the MTV star watches. She's also a big fan of the Bravo series The Real Housewives of New Jersey. 
"I love Teresa [Giudice]," Hall added. "I'm obsessed with her." As an avid watcher of The Real Housewives, Hall often live-tweets during the episodes. Hall feels a special connection to the Bravo star and even wonders if they could be related. 
"After I seen that clip where she flipped off the camera, men threw the drink, and knocked down all the cups, I was like WOW we may be related," Hall tweeted. Giudice has never replied to any of Hall's tweets, but she might reply to the reality TV star someday.