'Floribama Shore': Aimee Hall Reveals What Kind of Mom She Thinks Nilsa Prowant Will Be
Things are changing on Floribama Shore. Gone are the days of getting too drunk and sleeping with roommates — for one reality star, that is. Nilsa Prowant is expecting her first child and her best friend Aimee Hall has some thoughts about the kind of mom she is going to be.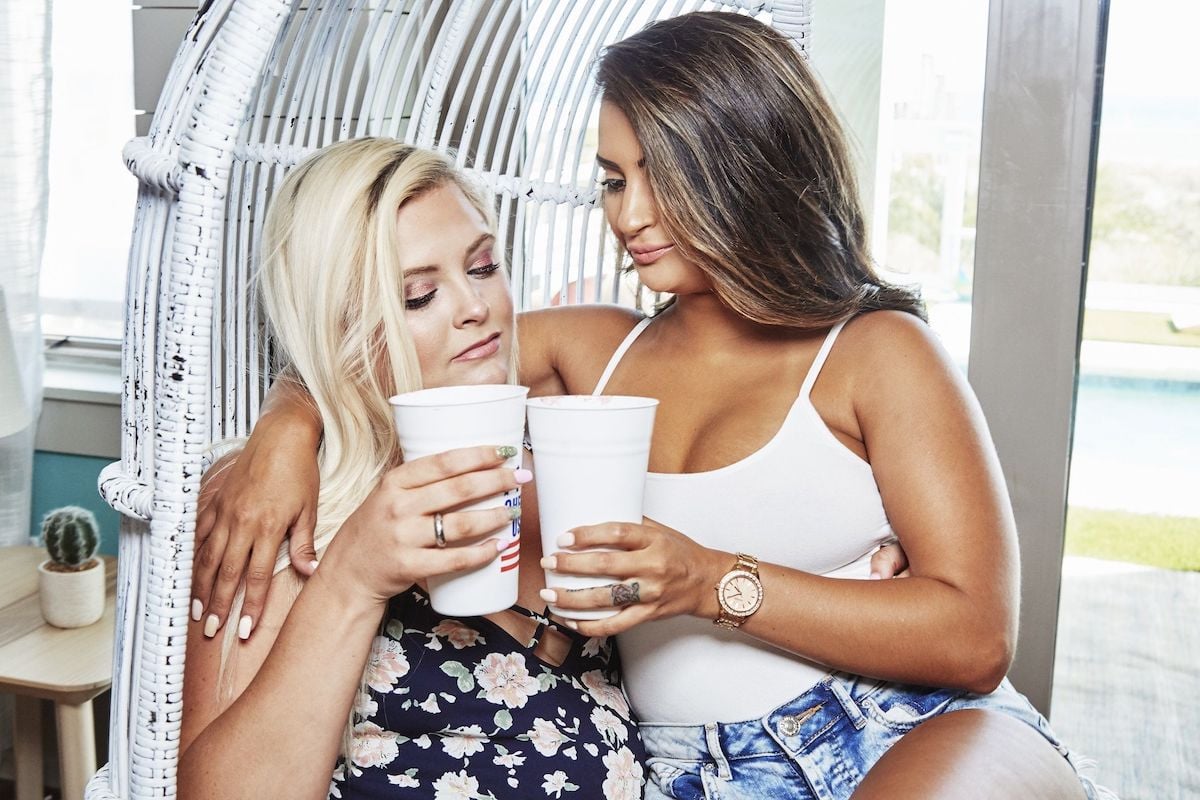 Nilsa Prowant is expecting a baby boy in May 2021 
Like several other MTV reality stars, Prowant is expecting a baby in 2021. Prowant and her fiancé Gus Gazda's son will arrive in May 2021. "Even in the darkest of times the Lord still shines his light," Prowant shared on Instagram. 
"Our greatest adventure is about to begin." The photo depicted Prowant, Gazda, and her baby bump with a sign that read: "Baby Gazda Coming May 2021." 
"Ayeeeee my sis," co-star Kirk Medas commented on the post. "Preggo. Thottin' n plottin' caught up to JK. Happy for you and my boi." 
"Congratulations! I can't wait to be [an] uncle," said Codi Butts. Like her Floribama Shore co-stars, Hall can't wait to meet Prowant's baby.
Aimee Hall thinks Nilsa Prowant will be a 'really strict,' gluten-free mom 
During an interview with the Behind the Velvet Rope podcast, Hall talked about Prowant's pregnancy. She also shared what type of mom she thinks her co-star will be. 
"She might get mad at me for saying this, but I think she's going to be that really strict mom that doesn't let her kid eat gluten," Hall started. All joking aside, Hall knows Prowant is going to love her baby so much. "She really cares and worries about people that she loves," Hall continued.
"Like, I think she treats me like one of her kids [because] she's always checking on me." Considering how protective Prowant is of her roommates, Hall thinks that will be even more true when her child arrives.
As for Hall, she says she has the role of "Drunk Aunt" covered. "I'm going to be like, get me a beer out of the frigerator," she laughed. 
Aimee Hall is happy Nilsa Prowant got pregnant
When Prowant shared the news of her pregnancy with her Floribama Shore roommates, they were completely shocked. Initially, Hall admits she was upset about Prowant's pregnancy.
"I want upset she wasn't going to be drinking and partying and going hard for me," Hall admitted during the podcast. But eventually, she realized how important this pregnancy is for Prowant. 
"She has just been through such a tough year losing her dad that I'm actually happy that she's pregnant," Hall explained. As highlighted on the show, Prowant's father fell on his stomach and was rushed to the hospital. Prowant and her family were told he only had a 10% chance of survival.
What's more, Prowant couldn't be with her father while he was hospitalized because of the coronavirus (COVID-19) pandemic. Prowant and her family made the difficult decision to not resuscitate her father. 
On Aug. 30, 2020, Prowant shared news of her father's death on Instagram. "My father went to be with the Lord Thursday night," the reality star wrote. "He was [a] God-fearing man [and] I am confident knowing the Lord gave him his wings and now he is my guardian angel."
Hall believes Prowant's baby will be the piece of her she lost when her father died. "You know, she lost a piece of her heart and now she's gaining a little piece back by having this baby," she concluded. "So I'm happy for her."