'Floribama Shore': How Aimee Hall's Life Has Changed Since the Show; 'I Know Myself Better Now'
Floribama Shore introduced the world to eight new reality TV stars. Among them is Aimee Elizabeth Hall, known by many as "Princess Goddess Mermaid." Before becoming a reality star, Hall was living in a small town in Alabama. Now, Hall is sharing how much her life has changed since becoming an MTV celebrity.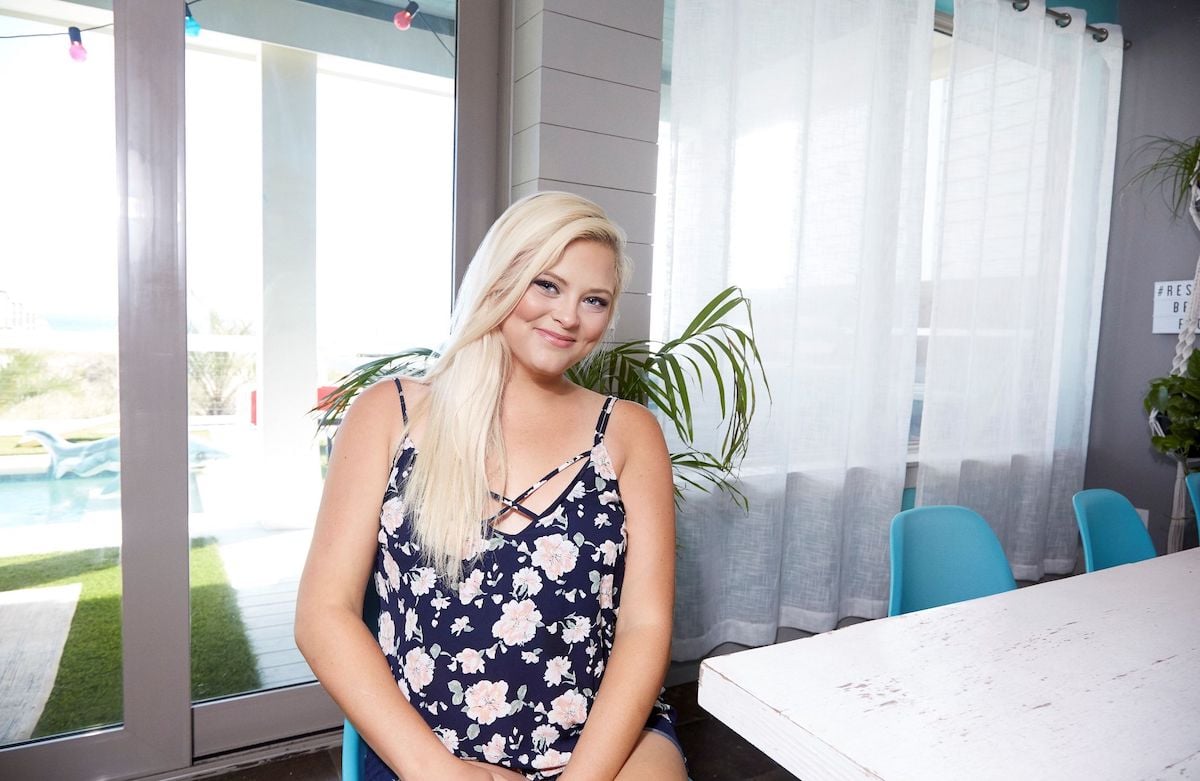 The 'Floribama Shore' star doesn't fight anymore 
When fans first met Hall, she wasn't afraid to get physical with anyone. From her roommates to bar patrons around Panama City Beach, Hall got into a few fights on the MTV series.
Most notably, Hall got into a bar fight with Melissa Bensinger in May 2018. After Beinsinger commented on the show ruining to town's reputation, Hall saw red. In September that same year, Hall was sentenced to six months probation, ordered to take an anger management class, fined $4,357.08 in restitution, and required to serve 35 hours of community service.
"[I really regret] putting my hands on people because that got me in trouble," Hall explained on the Behind the Velvet Rope podcast. "Where I grew up, people do that all the time, but that's not the world." 
With all of that behind her, Hall is grateful for her growth and ability to control her anger better. But that's not the only way Floribama Shore has changed the Alabama native. 
Aimee Hall has shed her 'small-town mentality' thanks to 'Floribama Shore'
Growing up in a small town, Hall feels she had a "small-town mentality" before joining the cast of the reality show. Floribama Shore and the cast have helped Hall realize how differently people view the world.
"I'm just so thankful to know — when I think back about that small mentality I was in, I'm so happy that I'm not like that anymore," Hall admitted during the podcast interview.
More than that, being part of Floribama Shore has allowed Hall to "experience the world." From Panama City Beach to Cabo and most recently Montana, Hall has traveled extensively thanks to the show.
'Floribama Shore' let Aimee Hall embrace her inner 'Princess Goddess Mermaid' 
As documented in the early seasons of Floribama Shore, Hall was hurting deep down. "There were so many times [in] season 1 and season 2 [that] I was still dealing with the breakup with the guy that I was with for 10 years," Hall revealed on the podcast.
"I was hurting and I was trying to make everyone else miserable because I was miserable." Now, thanks to anger management, her friends and family, and the platform the MTV reality series has given her, Hall feels like she has found her place. 
With the fame come the haters. "My family and close friends are so happy for me, but there's always those crabs in a bucket," Hall said of the people in her hometown who say bad things about her. "They see you doing good and they just want to pull you back down." 
Fortunately, Hall is a different version of herself now — one that can look past the hate. "I just feel like I know myself better now," Hall concluded. "My life really has changed in four years. I'm so thankful." And it's all thanks to Floribama Shore.