'Floribama Shore': What Bar Does Codi Butts Work at in South Carolina?
Codi Butts is a fun-loving, pot-stirring roommate on Floribama Shore. In the four seasons the MTV series has been on air, Butts' family and his hometown have frequently been featured on the show. That includes the local hot spot where the reality star bartends. Find out where Butts works when he's not filming Floribama Shore.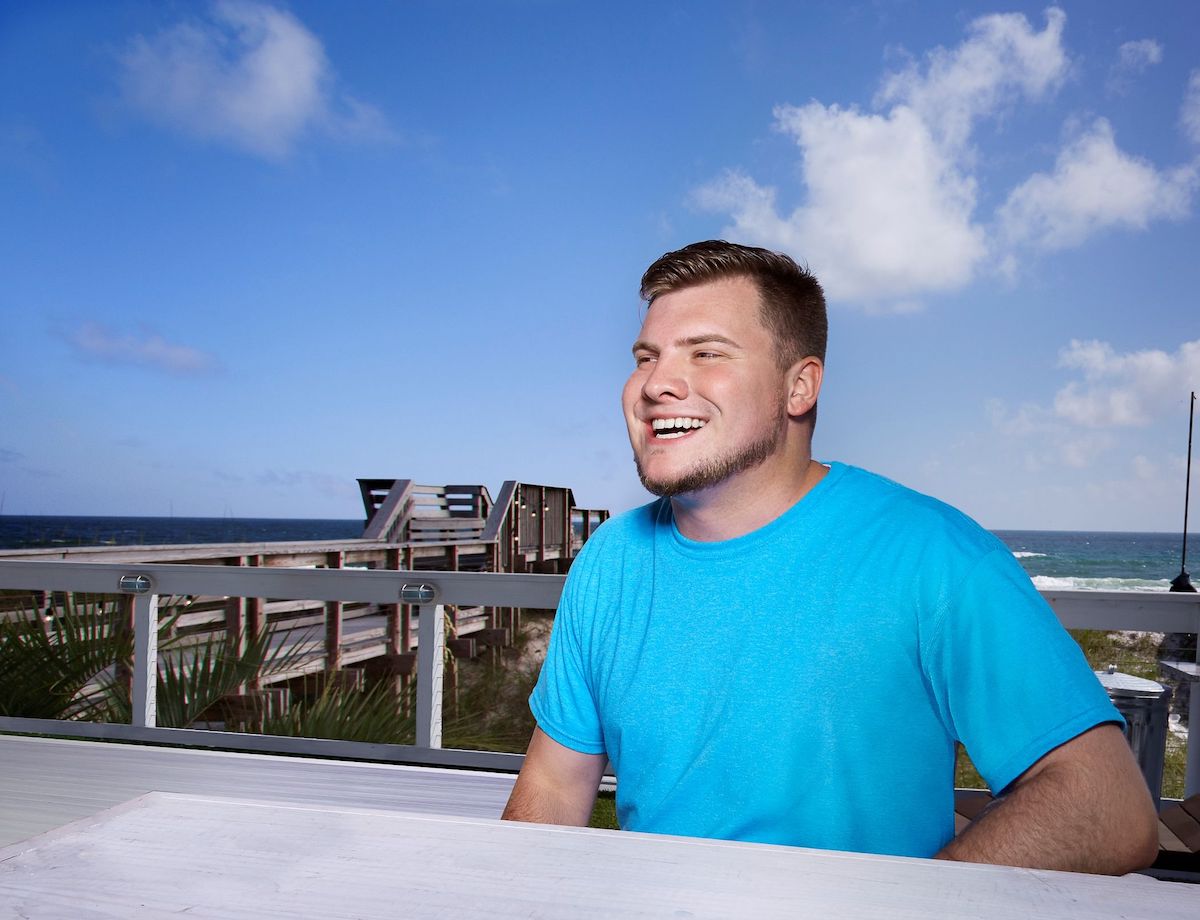 The cast of 'Floribama Shore' have jobs outside of reality TV
While most of the Floribama Shore roommates are known for their reality star status, many of them have jobs outside of television. Candace Rice and Nilsa Prowant are both entrepreneurs. Rice owns Yaaganix, a line of natural skincare products, while Prowant runs Shop Nilsa Prowant, an online boutique. 
Both Jeremiah Buoni and Gus Smyrnios are brand ambassadors for Fit Strong Supplements. When Smyrnios isn't filming for the show, he's working as a personal trainer and romance novel model. As for Kirk Medas, his LinkedIn profile states he's the social media manager for Shouty, LLC. 
When Aimee Hall isn't filming for the MTV series, she's keeping her OnlyFans account updated with fresh content. Like his Floribama Shore co-stars, Butts has several endeavors outside of the show. 
Codi Butts works at The Spot on the Alley
When Butts isn't filming for the MTV reality series, he's bartending at The Spot on the Alley. The bar is located in Seneca, South Carolina, not far from Butts' hometown of Westminster.
The Spot on the Alley opened in December 2000 after renovating the location, which was formerly Harpers Five and Dime Store. The local bar is a hub for food, drink, and entertainment in South Carolina. 
According to the bar's website, they are situated in the "heart of Seneca's downtown historic district on Ram Cat Alley, just minutes from Lake Keowee and Clemson University." When Butts and his roommates visited the Butts family on Floribama Shore, they stopped into The Spot on the Alley to have drinks. 
At this time, it appears Butts still works at The Spot on the Alley. His schedule is unclear, though. 
Codi Butts is also a basketball coach 
Outside of working at The Spot on the Alley, Butts is also a basketball coach in Seneca. While filming season 4, Butts' team was in the state championship. But because of filming obligations, Butts wasn't able to be there. Outraged because a pregnant Prowant was allowed to step away from filming and Butts wasn't, the reality star took to Twitter to air his grievances.  
"If y'all want to build a season [around] someone that is getting to leave filming two weeks early then go ahead," he wrote in a since-deleted Tweet on Feb. 21, 2021. "All I ask for is one day and I wasn't given that. I guess I don't get the same respect as everyone else." 
Butts later tweeted: "It's amazing that we have one person delete [their] Twitter and it's the end of the world. However, when another cast member has [issues] it's OK. Double Standard!" Floribama Shore fans on Reddit mentioned how Butts requested one day off so he could coach his team in their state championship. Butts later apologized for his outburst.