'Floribama Shore': What Is Candace Rice's Company Yaaganix?
Candace Rice is the Hennessy-loving, fur coat-wearing roommate on Floribama Shore. But she's also a small business owner. The reality TV star has turned her passion for skincare into a company called Yaaganix.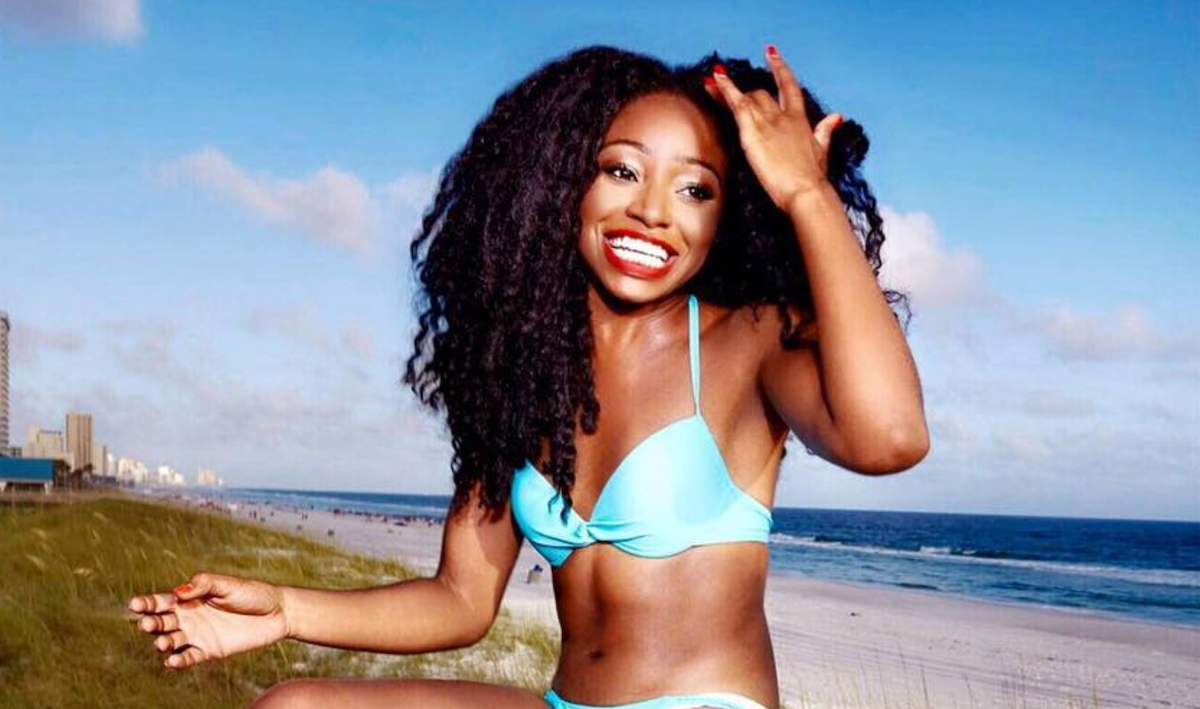 Candace Rice was a 'broke college student' with 'severely dry skin'
"I was pretty much a broke college student in the middle of winter that had severely dry skin, hand marks, a few acne scars, and nothing I was finding in stores was really working for me," Rice shared on the Yaaganix site. Inspired by a lack of money, Rice took her skincare into her own hands. 
Thanks to a botanical course her sophomore year of college, Rice started playing with ingredients and creating her own salves. At first, Rice was whipping up formulas for her friends and family. As their interest in Rice's homemade skincare developed, so did Rice's process. 
'Floribama Shore' gave Candace Rice a platform to promote her passions 
In November 2017, MTV released a new reality series — Floribama Shore. Like Jersey Shore but set in the Florida Panhandle, eight strangers lived in a Panama City Beach house for the summer drinking, "hunching," and learning from each other. 
Thanks to her role in Floribama Shore, Rice was able to follow her passion for skincare. Two years later in 2019, Rice founded the Yaaganix skincare line, formerly known as Whip Appeal Beauty.
"I was blessed enough to get an opportunity to be a part of a popular MTV series, Rice explained on her business website. "[Floribama Shore] allowed me the resources to be able to establish a platform and invest in my first love — natural skincare."
The 'Floribama Shore' star works with her parents to create Yaaganix skincare products 
Rice dove into her research to learn more about which plants would help treat skin issues like eczema and psoriasis. In doing so, she has created a line of plant-based products with various benefits.
"I gathered a great amount of information from vegan beauty books, holistic recipe books, [and] studying the skin," the reality star said. She also worked with "an amazing mentor that is a dermatologist and herbalist of many years" to get Yaaganix off the ground. 
As documented on Floribama Shore, Rice and her parents make the Yaaganix products by hand in their Memphis home. "My father helps with making products, packaging them, and getting them out to every customer in a timely manner when I cannot," Rice shared on Instagram. "We are family run and believe in a family experience in the journey to spread awareness about clean beauty." 
Yaaganix is cruelty-free, vegan skincare
Rice's skincare line focuses on bringing luxury and certified organic products that are free of parabens. "The formulas begin in the kitchen and end in the kitchen," says Rice. 
Animal by-products and harsh chemicals aren't used in Rice's Yaaganix line, which currently offers consumers body butter, scrubs, face creams, gel masks, facial cleansers, and more. Each item designed to nourish, moisturize, and heal the skin in a way that's good for the environment. Products range in price from $20-70.