'Floribama Shore': Why the Cast Hasn't Addressed Gus Smyrnios and Candace Rice's Twitter Feud
After the Floribama Shore episode "A Lot Alike" aired on Oct. 21, Gus Smyrnios and Candace Rice got into it on Twitter. The reality TV stars shared their sides of the same story regarding Gus' sister's visit to the Georgia Peach House. Arguing continued between the two Floribama Shore stars throughout the weekend of Oct. 22, but the rest of the Floribama Shore cast kept quiet. Kirk Medas reveals why.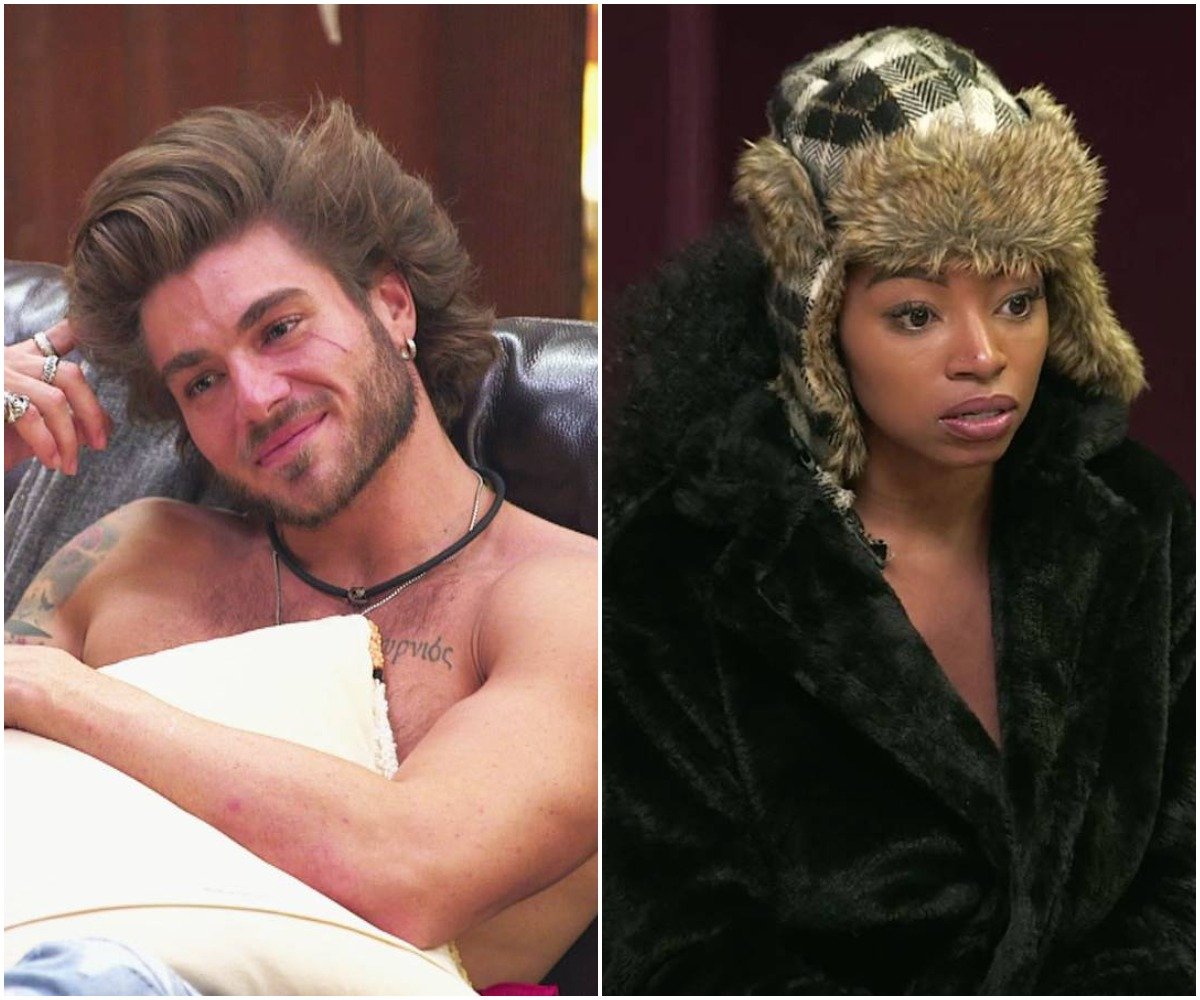 Candace Rice talked to Gus Smyrnios' sister Hannah when he ran away from the Montana house  
The Foribama Shore cast Twitter feud revolves around a call Candace took from Gus' sister, Hannah, when he was on the run in season 4. While the Floribama Shore cast was filming in Montana, Gus got frustrated with his roommates. Tired of being dubbed the "bad guy," Gus got heated and ran away from the house, his roommates, and MTV production crews. 
After realizing what happened, the roommates roamed around the Montana town trying to find Gus. Candace stayed back at the house, where she took a call from Hannah, who threatened to harm Candace if something happened to her brother. "If anything f****** happens to my brother, I'm going to personally beat your f****** ass," Hannah told Candace at the time. 
Eventually, producers found Gus. When he came back to the house, he apologized for stressing the roommates out. But Candace's conversation with Gus' sister got pushed aside until now. 
'Floribama Shore' cast avoids the Twitter feud because they were told 'to not get involved'
In the Floribama Shore episode "A Lot Alike," Candace learns about Hannah coming to visit. She becomes frustrated with her roommates when they don't express concern about Gus' sister, especially after the way she spoke to Candace. 
What happened on the show between Hannah and Candace has yet to unfold. But Candace and Gus got into an argument on Twitter about the alleged racism among the Floribama Shore cast. That's when Kirk spoke out. 
"I have bills to pay," Kirk tweeted on Oct. 23. "When my boss tells me to not get involved in something. I don't."
"Just [because] I don't put s*** on here for y'all's pleasure doesn't mean s*** hasn't been said," he mentioned in a later tweet from the same day. "Twitter isn't real life." The other members of the Floribama Shore cast haven't spoken out about Gus and Candace's argument on Twitter, either. 
Gus Smyrnios says fans will see his sister and Candace interact in future episodes of 'Floribama Shore' 
Floribama Shore still has more episodes to air, including the one where Hannah comes to visit. "For the record, y'all will see in a couple weeks," Gus tweeted on Oct. 22. "My sister met Candace months ago and is extremely apologetic saying she was just worried about me she didn't mean to act like that. Candace then waits 6 months to talk s*** on Twitter." 
RELATED: 'Floribama Shore': 4 House Rules the Cast Made up and 1 They Broke That Started a Feud
Candace has a different version of how things went down. "Yo [sister] came in the house & asked producers if she could apologize," she replied in another tweet Gus deleted about setting up a fight between Hannah and Candace. "She had a whole apologetic spirit, when there was space & opportunity. We was sitting on the couch right next to each other. So if she was faking that apology, jus say that then."
Showbiz Cheat Sheet reached out to MTV for comment. Representatives for the show did not reply by the time of publication.
Watch Floribama Shore on MTV Thursdays at 8PM EST.