'Floribama Shore' Cast in New Relationships; Gus Smyrnios and Codi Butts Open up on Instagram
Floribama Shore Season 4 concludes tonight but many fans have a lot of questions about two of the roommates who recently announced new relationships. While nothing is official yet, two of the Floribama Shore cast members have been open about their latest crushes on social media. Here's what we know about the new women in Gus Smyrnios and Codi Butts' lives.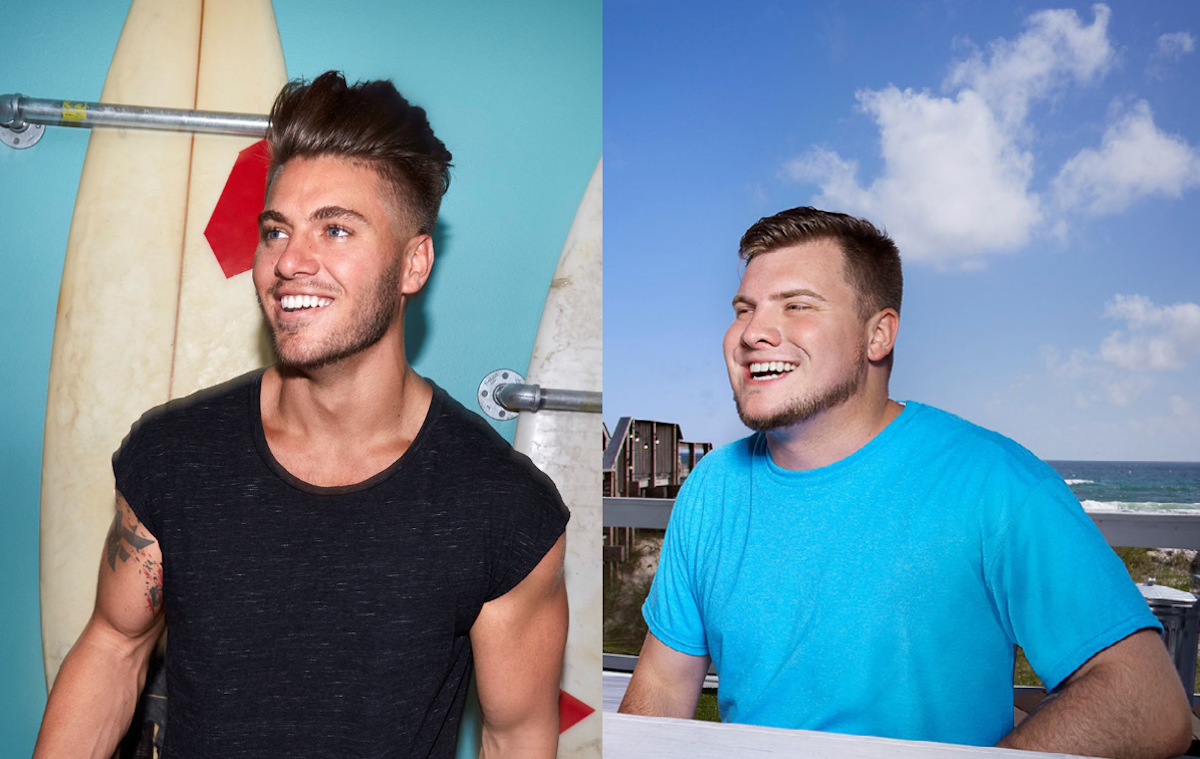 'Floribama Shore' cast who are in relationships 
Most of the roommates on Floribama Shore have significant others. Nilsa Prowant is expecting the arrival of her baby boy, Grayson, with her fiancé Gus Gazda. Meanwhile, Aimee Hall is in a relationship with Dillion Johnson. 
Kirk Medas is also in a relationship. His longtime girlfriend Wren Marie, made her first appearance on Floribama Shore Season 4. At the time of publication, Jeremiah Buoni and Candace Rice are currently single. As for Smyrnios and Butts — they appear to be off the market.
Gus from 'Floribama Shore' might have a new girlfriend 
Smyrnios' past relationship with Lisa Burns fell apart on Floribama Shore. Now, it seems Smyrnios is giving commitment another shot. 
On May 9, Smyrnios shared a photo of himself with a young woman on his Instagram Stories. The two were on board a jet ski in Honeymoon Island Beach, Florida. Smyrnios blocked the woman's face with a heart gif and added "Happy" to the post. 
"A girl commented on one of his pics recently about missing him and he commented back that he couldn't wait to see her again," said one Floribama Shore fan on Reddit. Some fans think the reality star's new girlfriend could be Samantha Carucci.
After the difficulties Smyrnios had filming season 4, some fans are happy for him. "Honestly, hope the best for the guy," replied another fan on Reddit. 
'Floribama Shore' cast member Codi Butts is in a new relationship, too
In the past, Butts has expressed interest in Rice. While the two roommates have flirted off and on and even gone on a date together, their romance never really took off. 
Now, Butts appears to be in a new relationship. "I have meet someone so special," he wrote on Instagram. "She is amazing and wonderful. I can't wait to see where life takes us!" 
Apparently, Butts has kept his new girlfriend from his Floribama Shore roommates. "How come you didn't call me and tell me this?" Hall commented on his post. 
"What a damn minute…. you got some explaining to do my friend!!!!" said Medas. Smyrnios threatened to tell Rice, who also commented on Butts' post. "She's so cute!! Congrats Codi!"
Meanwhile, Prowant asked the most important question: "Does she puke and rally?" Butts' signature move when consuming copious amounts of alcohol is to get sick and start drinking again. 
Codi Butts' girlfriend 
In another post of him and his girlfriend, Butts wrote: "You never know who you will meet in life. But it could be the love of your life! But we will see what happens." So who is this mystery woman?
According to the tagged Instagram profile, Butts' girlfriend is Ashton Lee DiFiore. She is from Hilton Head, South Carolina, which isn't far from Butts' home in Westminster. DiFiore is an alumna of Clemson University.