'Floribama Shore' Episode Recap: Gus Smyrnios' Girlfriend, Nilsa Prowant's Engagement Story, and That Pesky Beer Phone
A recap of 'Pushing the Limits' from 'Floribama Shore' Season 4 including details about Gus Smyrnios' girlfriend and the Peach House's beer phone.
Floribama Shore Season 4 is in full swing. In "Pushing the Limits," Gus Smyrnios opens up about his new girlfriend. Plus, Aimee Hall shares details about her relationship, and Nilsa Prowant regales the roommates with her engagement story. What's more, Gus and Jeremiah Buoni may have finally put their feud to bed in this episode.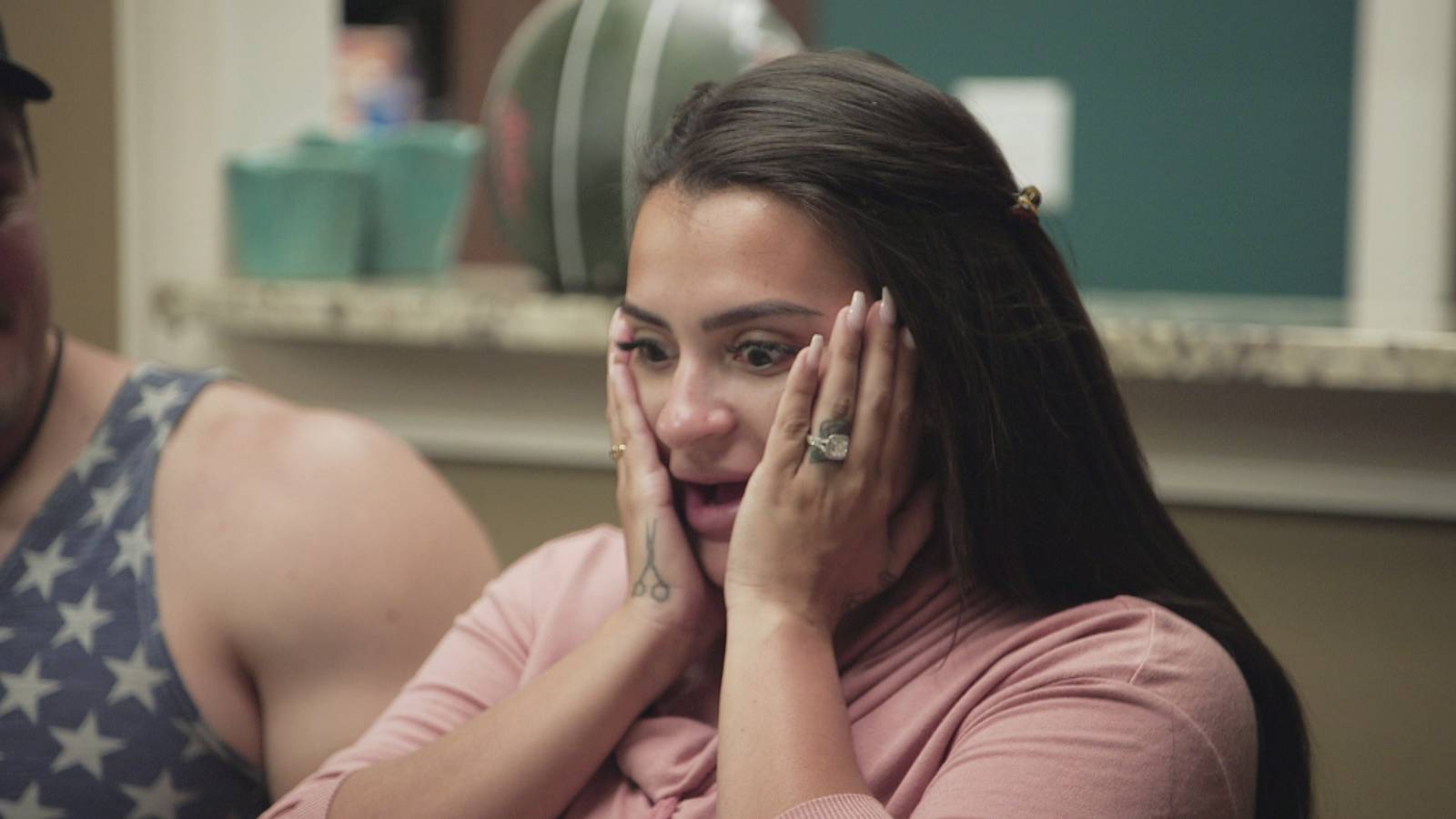 Gus Smyrnios' girlfriend comes up in conversation 
In the past, Gus has always shared his relationship status with his roommates. But after the turmoil his relationship with Lisa Burns created in the house, Gus has taken to keeping his relationships private.
In "Pushing the Limits," Gus tells Aimee Hall he's seeing someone. "I met this girl, Sami," he says. "We're taking it slow, definitely feeling it out. At the same time, that doesn't mean I want to open the floodgates to my roommates." 
Before his brief exit from social media, Smyrnios shared a photo of himself with a young woman on his Instagram Stories in May 2021. Smyrnios blocked the woman's face with a heart gif, but many fans presume this is Sami.  
Aimee Hall and Dillon Johnson aren't together in 'Floribama Shore' Season 4 
During her heart-to-heart with Gus, Aimee talks about her struggle to get over her ex-boyfriend Dillion Johnson. She reveals their breakup was a result of his drug addiction. 
"When he is sober, he is such a great guy," she tells Gus. "I think me and you are so much alike because we have such big hearts." Together, the two agree their goal for this trip should be to "learn how to love us." 
'Floribama Shore' cast struggle with the beer phone in the Peach House
First, there was the Jersey Shore duck phone. Then came the Floribama Shore gator phone. Now, there's the Atlanta-bama Shore beer phone. 
Several roommates struggle to get the beer phone to work in this episode. Gus also references the "old-fashioned phone" they had in the Montana house — also known as a rotary phone. 
"The key to a beer phone is having a few beers in your system," Kirk Medas jokes. Eventually, the roommates figure out how to get the phone functioning, and Gus calls his girlfriend. 
Nilsa Prowant's proposal story 
Sitting down to dinner, Nilsa shares the story of how her fiancé Gus Gazda proposed to her. Nilsa says she found the ring in Gus' backpack during a trip. She called Aimee for advice, who told her not to look at the ring. 
"The night of my birthday, he gets down on one knee," Nilsa says. The couple got engaged in January 2021. "It was like my whole future flashed before my eyes, seeing Gray run in the yard, growing old together, and then I saw the ring." As Nilsa reported in April 2021, their wedding will be sometime in November 2021. 
Gus Smyrnios and Jeremiah Buoni make a truce 
During a drunken conversation around the fire pit, Kirk asks Gus and Jeremiah to maintain their positive vibes for the entire Georgia trip. After a few seasons worth of fighting, Gus and Jeremiah agree to let their feud go. 
"I definitely feel like this truce with Jeremiah will last this time only due to the fact that we've completely exhausted everything with how we feel and everything that's happened," Gus tells cameras. Their feud started in season 3 and lasted up to and through their trip to Montana in the first half of this season.
Now, things seemed to be patched up between the two. "Why keep harping on it?" Gus concludes. "Just drop it so our roommates can have a good time." 
Fans are hopeful that the trend will continue for the remainder of the season! Tune in to new episodes of MTV Floribama Shore on Thursdays at 8 PM EST/7 PM Central only on MTV.