'Floribama Shore' Fans Are Comparing Gus Smyrnios to This Country Singer
'Floribama Shore' fans are compare Gus Smyrnios to this celebrity thanks to his hair — find out which country singer fans think he resembles.
Gus Smyrnios' hair has always been a topic among reality TV fans. Recently, the Floribama Shore cast member has been compared to the likes of Hugh Jackman and Wham! singer George Michael. But now, fans of the MTV series are pointing out another similarity between Smyrnios and a famous country singer.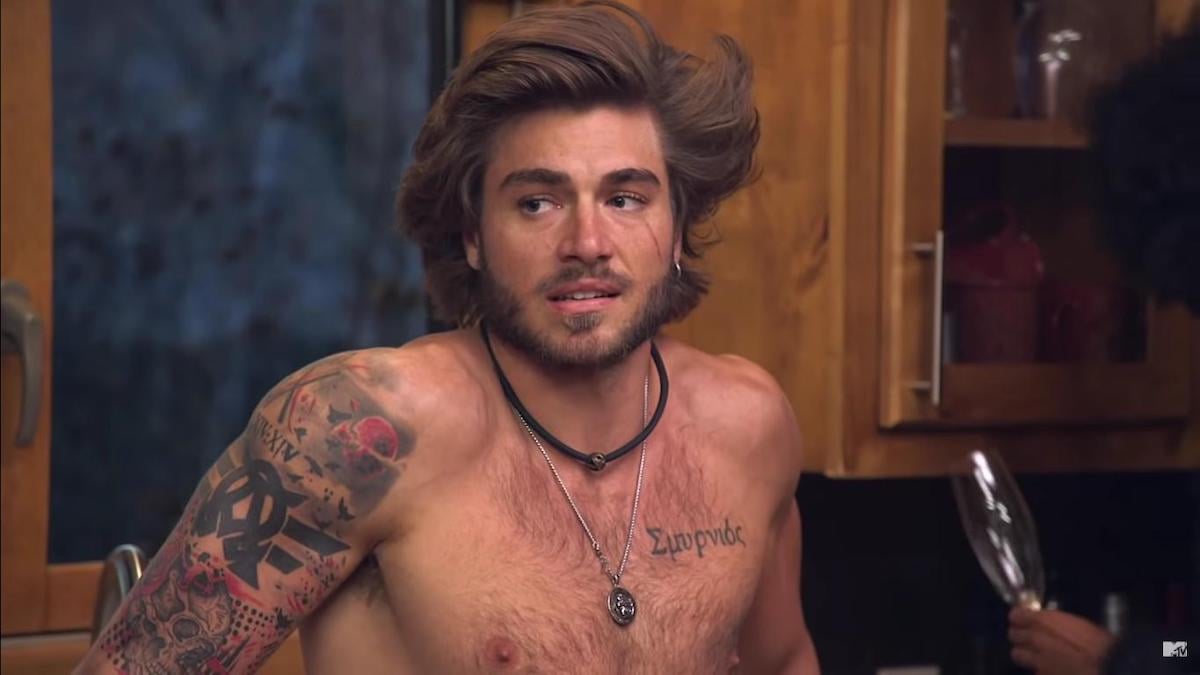 Gus Smyrnios' hair changes based on the romance novel covers he models for
During an interview with Feeling the Vibe, Smyrnios talked about being cast for the MTV reality series — something he says he didn't apply for. He also discussed his getting noticed by book publishers. 
"A book [publishing] company saw my comp card and asked if I'd be interested [in modeling]," Smyrnios told the outlet. "I did a couple shoots before I left to film season one of Floribama Shore." 
According to CJC Photography, Smyrnios landed his first modeling gig after attending a photoshoot with a friend. "The photographer liked me," Smyrnios said. "We ended up shooting and I got signed with an agency in Daytona Beach." When asked about what inspires him in his modeling career, Smyrnios said Zoolander. 
"I watched Zoolander when I was five and I never wanted to do anything else," he said. Ironically, Smyrnios' fans aren't comparing him to Derek Zoolander. Instead, they think he resembles several other celebrities. 
Some fans think the 'Floribama Shore' star's scar make him look like Wolverine 
When Smyrinios arrived at the Montana house in season 4, he had a scar on his left cheek. Naturally, Floribama Shore fans noticed. As Smyrnios has explained on social media, the scar was the result of a bar fight in his hometown. 
"[It happened] a month prior to filming by four guys at a bar — [they] scarred my face, hand, and back up," Smyrnios said on social media. "No, I didn't start it — they called me a [expletive] and then told me I wasn't welcome with hair and earring[s] like mine, so of course we fought. Not gonna take that sh*t even if there was four of them." 
The reality star's new look has many fans comparing him to Jackman in Wolverine. Meanwhile, other fans thought Smyrnios resembled the late pop singer Michaels. On the other hand, Smyrnios believes he looks like Brad Pitt in Quentin Tarantino's movie Once Upon a Time in Hollywood. 
"Shaved my face for my brother's wedding and ended up 'Once upon a time in Perry FL but with a Scarface cheek and lip," he captioned a set of photos on Instagram. Now, some fans have found a new similarity between Smyrnios' hair and a famous country singer's signature style.
Fans think Gus Smyrnios' hair resembles Billy Ray Cyrus' mullet 
Floribama Shore fans have recently made a connection between Smyrnios and Miley Cyrus' dad, Billy Ray Cyrus. "So I noticed something…" a fan shared on Reddit, including a photo of the country star paired above Smyrnios' Instagram post. 
"They're the same picture," commented another Reddit user. "Nilsa and Lisa both broke his achey brakey heart," joked another.
Some people don't see the resemblance, like one user who stands by the idea the reality star most resembles the Wham! singer: "George Michael and Gus have their Greek heritage in common, and WOW, they do resemble each other!"