'Floribama Shore' Fans Are Upset With 1 Roommate's Famous Catchphrase
Find out which of Nilsa Prowant's 'Floribama Shore' catchphrases is driving some fans up a wall for grammatical reasons.
More than 10 years ago, the cast of Jersey Shore gave reality TV fans a few words to add to the dictionary. Now, the Floribama Shore roommates are doing the same with their own catchphrases. Most fans use these terms in their everyday life, but there's one catchphrase Nilsa Prowant coined on the MTV series that is upsetting several fans.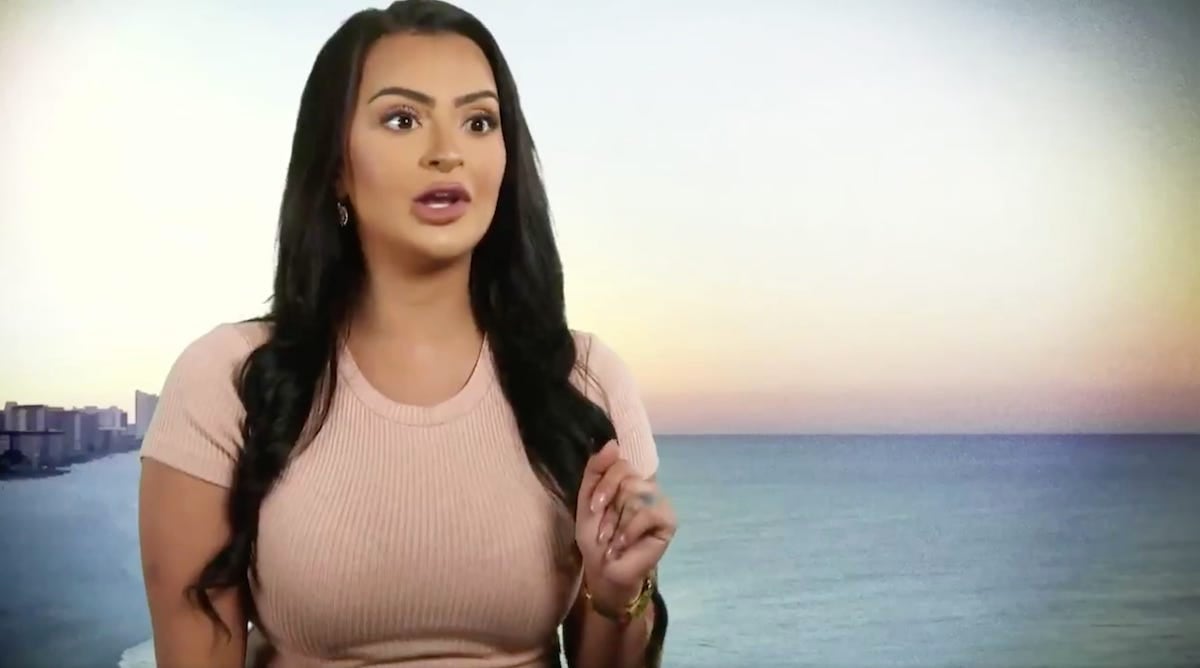 'Floribama Shore' cast catchphrases 
Like the cast of Jersey Shore, the roommates on Floribama Shore have a library of catchphrases. Many of those phrases were coined by Prowant, including "Thot mobiles" and "Chi chis up." 
Other roommates like Aimee Hall have also dropped some words of wisdom that have become famous among fans of the show. "Ho life or no life" and "Thottin', plottin', and trottin'" are a few fan favorites from Hall. 
Codi Butts is another roommate with a famous catchphrase, which is more of a way of life. As the "Puke and Rally" king, Butts has many Floribama Shore fans using the term whenever they feel sick but manage to pick themselves back up. 
What does 'Chi chis up' mean? 
Prowant coined the catchphrase "Chi chis up" during the first season of Floribama Shore. Some fans have called the phrase the equivalent of Jersey Shore's "Gym, Tan, Laundry" or "Cabs are here!" as Prowant will often say the words in the confessional room before the roommates go out. 
As Prowant writes on her website, "Chi chis up" is her "iconic saying" from the show. "It's not just a phrase; it's a way of life! This is your reminder that you are strong and can handle anything!" 
And as Urban Dictionary defines the reality TV term, "Chi chis up" means to "perk your chest up and arch your back proudly." Since Prowant coined the phrase in season 1, Floribama Shore fans and the rest of the roommates have taken to using "Chi chis up," too. 
Fans point out the grammatical error in the 'Floribama Shore' catchphrase 'Chi chis up'
A few Floribama Shore fans on Reddit are bothered by Prowant's catchphrase because it's grammatically incorrect. "Does it drive anyone else crazy that Nilsa has basically made a clothing line around a slogan with a possessive apostrophe in it?" one fan pointed out. "I'm always dying to know: What do the Chi Chis own? The 'up?'"
Prowant's shop has various merchandise with the Floribama Shore catchphrase on it. Unfortunately, most, if not all, of those prints have the phrase written out: "Chi chi's up." 
Several other fans rallied around grammar. "I love when a post solidifies the fact that other people are just as grammar nuts as I am," wrote another. "It gives me a warm feeling inside."
'Hunch' is another 'Floribama Shore' catchphrase that bothers some fans
While all of the roommates have used the term "hunch" in place of sex at one point or another, Prowant uses it most frequently. Leave it to fans on Reddit to diss the Floribama Shore term. 
"I hate the word 'hunch,'" wrote one fan. "Unfortunately, it is a real word in the south," another fan replied. "Been hearing it since 1998. Hunchin', neckin', etc."
Regardless of how some fans feel about the terms used on Floribama Shore, many others have integrated the roommate's words into their everyday vernacular. Tune in to Floribama Shore Thursdays on MTV.