'Floribama Shore': Gus Smyrnios and Candace Rice Feud About Racism in the House
"Tea is hot this morning," Floribama Shore star Gus Smyrnios tweeted on Oct. 22. "Y'all should have learned how little f**** I give by now. Don't try me." After the season 5 episode "A Lot Alike" aired, the MTV reality star took to Twitter to air his grievances with Candace Rice and the alleged racism in the house. Here's what we know.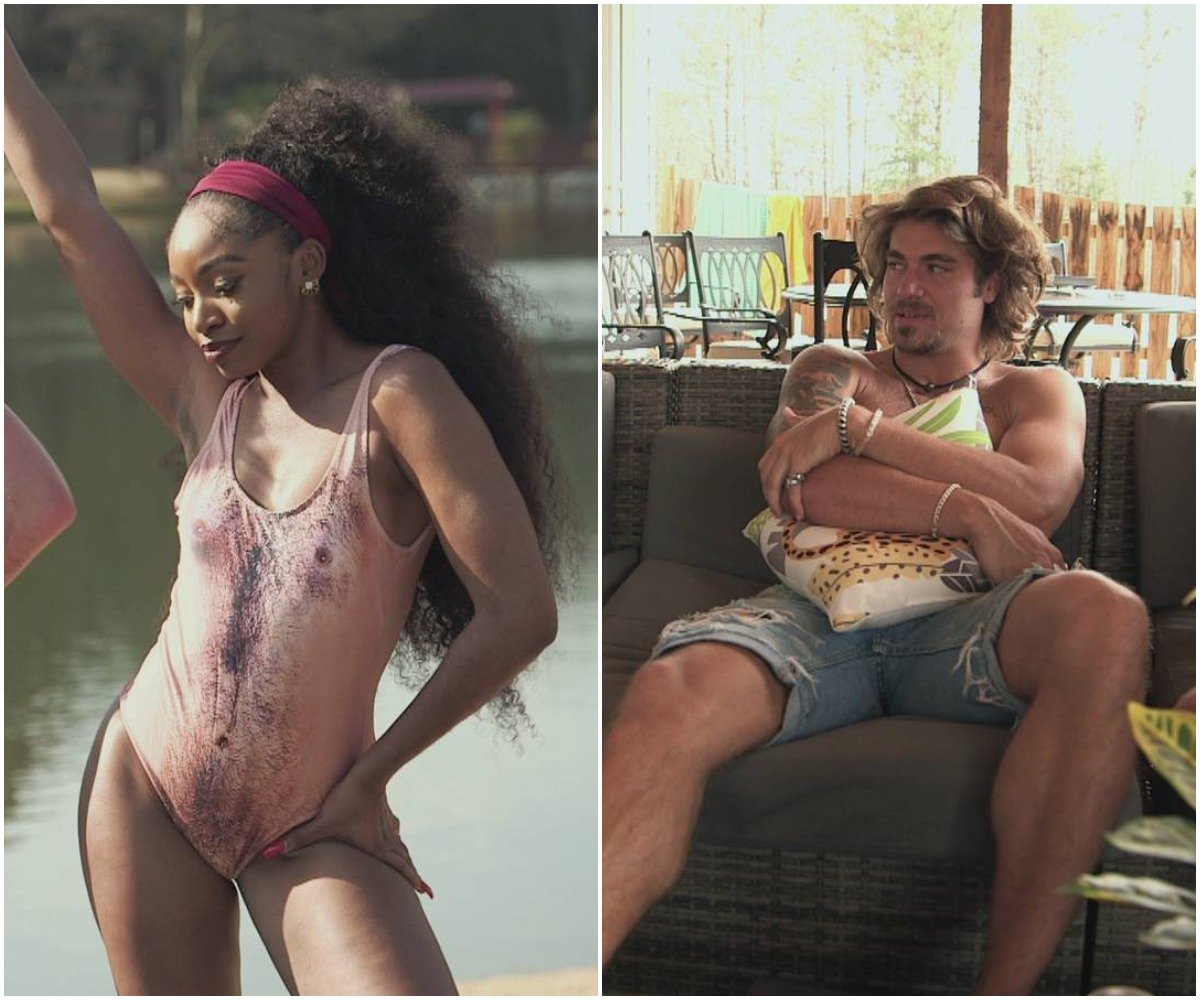 Gus Smyrnios' sister threatens Candace Rice over the phone
During Floribama Shore Season 4, Smyrnios got heated and ran away from the Montana House for a brief period. While the roommates were trying to hunt Smyrnios down, Rice took a phone call from his sister. She threatened to fight Rice should anything happen to Smyrnios.
Eventually, Smyrnios was found. Rice's conversation was pushed aside until the season 5 episode "A Lot Alike."
After finding out Smyrnios' sister was planning to visit, Rice got upset. Smyrnios took to Twitter to address Rice's reaction in the episode. "Candace wants to be mad at me; what a joke," he replies to a fan tweet. "Best part is my sister apologize[s] big time when she's there and she's still acting like this on social media," he adds, teasing the upcoming episode.
'Floribama Shore' star Gus calls Candace 'legit the most racist person'
In a private tweet, another fan addresses how Smyrnios' sister threatened Rice instead of another roommate. Rice replied, citing the reason as: "Cause them folk racist."
It didn't take long for Smyrnios to retaliate. "Candace is legit the most racist person I've ever met," he replied. "We all talk about it in the house how she hated everyone and calls me and Aimee racist. And calls Codi gay." In another tweet, Smyrnios claims Rice has made "homophobic slurs" toward Codi Butts in the house.
RELATED: 'Floribama Shore': Gus Smyrnios Breaks Silence About Running Away From Montana House
"Tag the castmates and ask them to verify this information… I'd love to know," Rice replied to Smyrnios' claims. He says "production has it" in another tweet.
The Floribama Shore star's feud continues on Twitter, where Rice addresses the fight Smyrnios wants to arrange. "Time and location," says Rice. "You can purchase her flight… I ain't coming to your neck of the woods to get hung by ya cousins n dem."
Showbiz Cheat Sheet reached out to MTV regarding Rice and Smyrnios' allegations. They did not reply to our request for comment by the time of publication.
Gus Smyrnios accuses 'Floribama Shore' production of giving Candace Rice 'protection'
In another tweet, Smyrnios mentions the finale of Floribama Shore Season 3. In the episode, Rice accuses Butts of only flirting with her on camera and never pursuing a relationship outside of the show.
According to Smyrnios, that's not what happened behind the scenes. "That finale of season 3 in St. Pete — the show edited it to show Candace saying Codi was flirting with Candace for the cameras. In reality, she said flirting with him to cover up he was gay," Smyrnios writes in a since-deleted tweet. "But she gets protection, of course."
Smyrnios has not said anything else regarding the alleged racism or Rice's alleged special treatment in the house, even deleting some of his tweets from Oct. 22. However, he is retweeting fan thoughts he agrees with regarding the situation.