'Floribama Shore': Gus Smyrnios Says He's 'Done Acknowledging the Show'
Gus Smyrnios says he's 'done acknowledging' the show on social media, but is he?
Floribama Shore only has a few more episodes left of season 4. While Gus Smyrnios has been active on social media throughout this season of the MTV series, it looks like that's about to change. Find out why the reality star says he's "done acknowledging" Floribama Shore.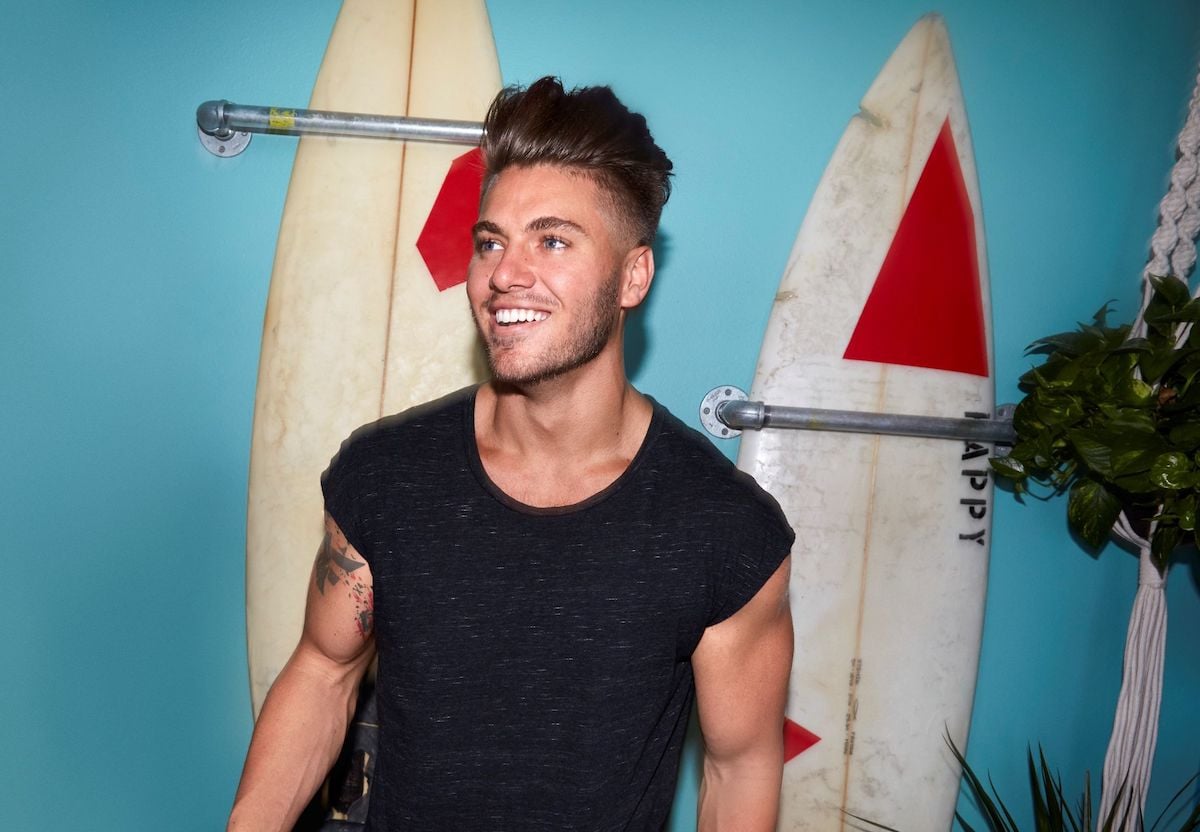 'Floribama Shore' Season 4 has been intense, especially for Gus
Since Smyrnios' falling out with Jeremiah Buoni, things haven't been the same among any of the Floribama Shore roommates. Initially, Buoni and Smyrnios were inseparable. But after living with Buoni and his brother for a while, things started to turn sour. 
The tension between Smyrnios and Buoni started to ooze into the Floribama Shore beach house. At the beginning of season 4, tensions reached an all-time high when the two got into a physical altercation. 
Now, it seems like things have calmed down — at least in the newest episodes of the MTV series. But on social media, Smyrnios has been outspoken about season 4.
When Floribama Shore returned with the new season, Smyrnios quickly hopped on social media to defend himself. Twitter and Instagram became places for Smyrnios to vent. But not anymore. 
Gus from 'Floribama Shore' is frustrated with the way MTV portrays him 
On Apr. 29, Smyrnios took to Instagram to promote the new episode of Floribama Shore. He also denounced the light he has been painted in throughout season 4. 
"New episode tonight but I'm done posting about and acknowledging the show," Smynrios wrote over a photo of himself giving the middle finger. "They can f*ck with someone else for a change and exploit someone else's mental sh*t while purposely trying to p*ss them off for entertainment." 
Earlier in season 4, Smyrnios became frustrated with his roommates and ran away from the house for an extended period. Eventually, producers found him, put him in quarantine, and returned him to the Montana house. 
According to Smyrnios, Floribama Shore neglects to show the other aspects of his life outside of the "two months" he films a reality show "where drama is the point." Symrnios also said the show is "produced to get reactions" and he's "hated for doing his job year-round." 
"F*ck this sh*t," Smyrnios concluded. "If y'all only knew how this stuff worked." 
MTV has punished Gus Smyrnios for going live on Instagram 
In the past, Smyrnios has been outspoken on social media regarding what goes down on Floribama Shore. As it turns out, he has been in trouble for doing so.
"Every time I do that, I get in serious, serious trouble with the network," he admitted. "A lot of trouble, actually. So I'm going to not do that. Because my mouth is a little too much." 
In his Instagram Stories post, Smyrnios added how he couldn't go live to explain his side of things because it would "go against the narrative." He also touched on the rumors fans have started about his supposed addiction to crystal meth. Some fans seem to think drug use is the explanation for Smyrnios' behavior this season. 
Showbiz Cheat Sheet reached out to Floribama Shore producer SallyAnn Salsano's representation for comment but did not hear back by the time of publication.