'Floribama Shore': Kirk Medas Is Having the 'Worst Year Ever'
After 'Floribama Shore' star Kirk Medas' arrest and cryptic Tweets, fans are wondering if the reality star is OK.
Kirk Medas, one of the roommates on MTV's Floribama Shore, is going through a difficult time. Medas' recent cryptic messages on social media and his recent arrest have left many fans wondering if the reality television star is OK.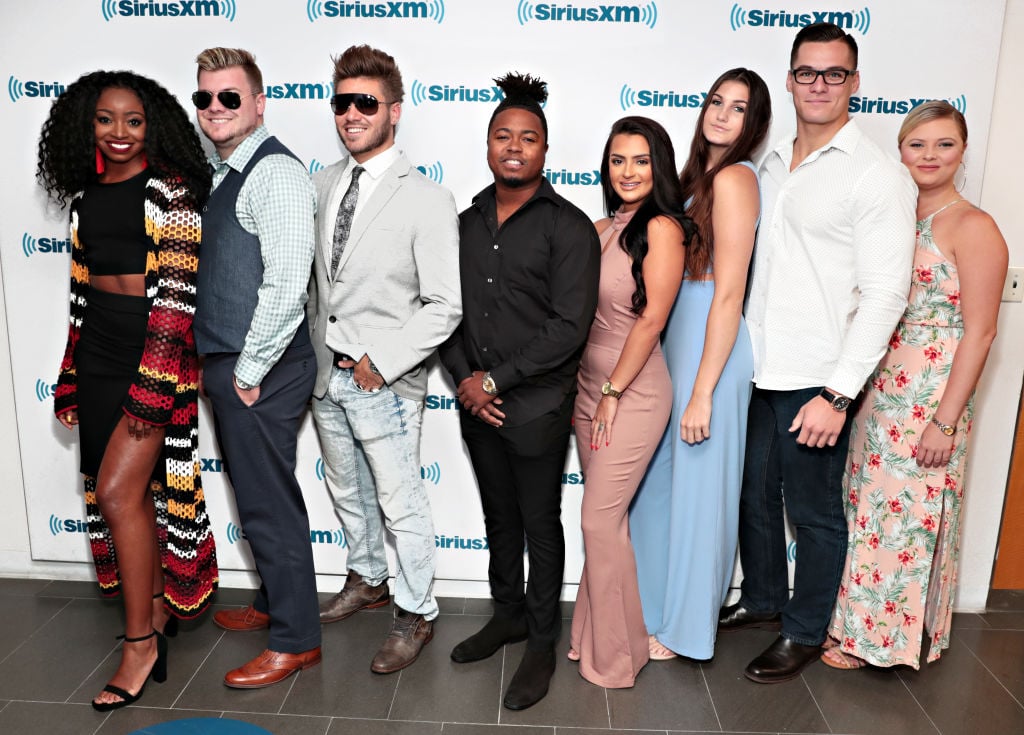 Kirk's arrest on 'Floribama Shore' 
This isn't Medas' first run-in with the law. He was arrested before on an episode of Floribama Shore. During a night out in Panama City, Florida, Medas got involved in two altercations. The cops arrived at the beach house looking for Medas. 
Fellow roommate Candace Rice spoke with TooFab about the incident. "You don't put your hands on nobody, and so you know, nobody is right in the situation," Rice explained. "Kirk shouldn't have hit the dude. You don't be out here calling people b*tches, and you don't have to react that way, neither."
Rice admitted her roommate should take responsibility for his actions. She added: "But at the same time though, it's a bar, like people fight in bars. I mean to put him in handcuffs for that, I kinda thought that was a little too much."
During the same episode, Rice confronted Gus Smyrnios about Medas' arrest. Rice was unhappy with Smyrnios for siding with the cops. Frustrated, Rice explained how she felt like the altercation was a "skin color thing because nobody was giving [her] answers as to why Kirk was being kicked out." That episode concluded with Rice packing her bags and threatening to leave. 
Kirk's cry for help on social media
On May 23, Medas tweeted, "This has been the worst year ever." It's unclear whether this post was before or after his arrest. Friends and fans are supportive and leaving comments like, "I hope things start to look up for you soon man." He followed up later with another tweet saying he was fine, just hurting as a result of a few personal things. It's unclear what Medas is referring to in these tweets.
Amidst more supportive comments from fans, Twitter users started sharing evidence of Medas' most recent arrest. 
Kirk Medas cited for disorderly conduct 
Medas was recently arrested in Woodstock, Georgia and cited for misdemeanor disorderly conduct earlier this month, according to TMZ. Medas reportedly left the Pure Taqueria bar after being kicked out for vomiting and becoming belligerent. 
Footage of the arrest shows Medas yelling at law enforcement and telling another party to record what was going on. Medas attempted to escape the two officers trying to restrain him. "I'm not doing sh*t," Medas said as cops put him in handcuffs. "I'm on a TV show, by the way." Law enforcement did not comment on Medas' fame.  
In the recording, someone says the police officers pull their guns out, but The Daily Mail reported police took out their tasers after Medas got physical. 
Medas is seemingly out of police custody. At the time of publication, he has been active on Twitter and retweeting cryptic posts that seem to be about his situation. On May 24, Medas retweeted, "Y'all be judging people who have beat situations that would of broke y'all into pieces," adding a bullseye emoji. 
Medas has not spoken publicly about his arrest.