'Floribama Shore': Did Mattie Lynn Breaux and Gus Smyrnios Date?
Mattie Lynn Breaux is known for her stints on reality TV shows like Party Down South, The Challenge, and Floribama Shore. Many fans know about her fling with Floribama Shore co-star Jeremiah Buoni. But did Breaux ever hook up with any other roommates in the house?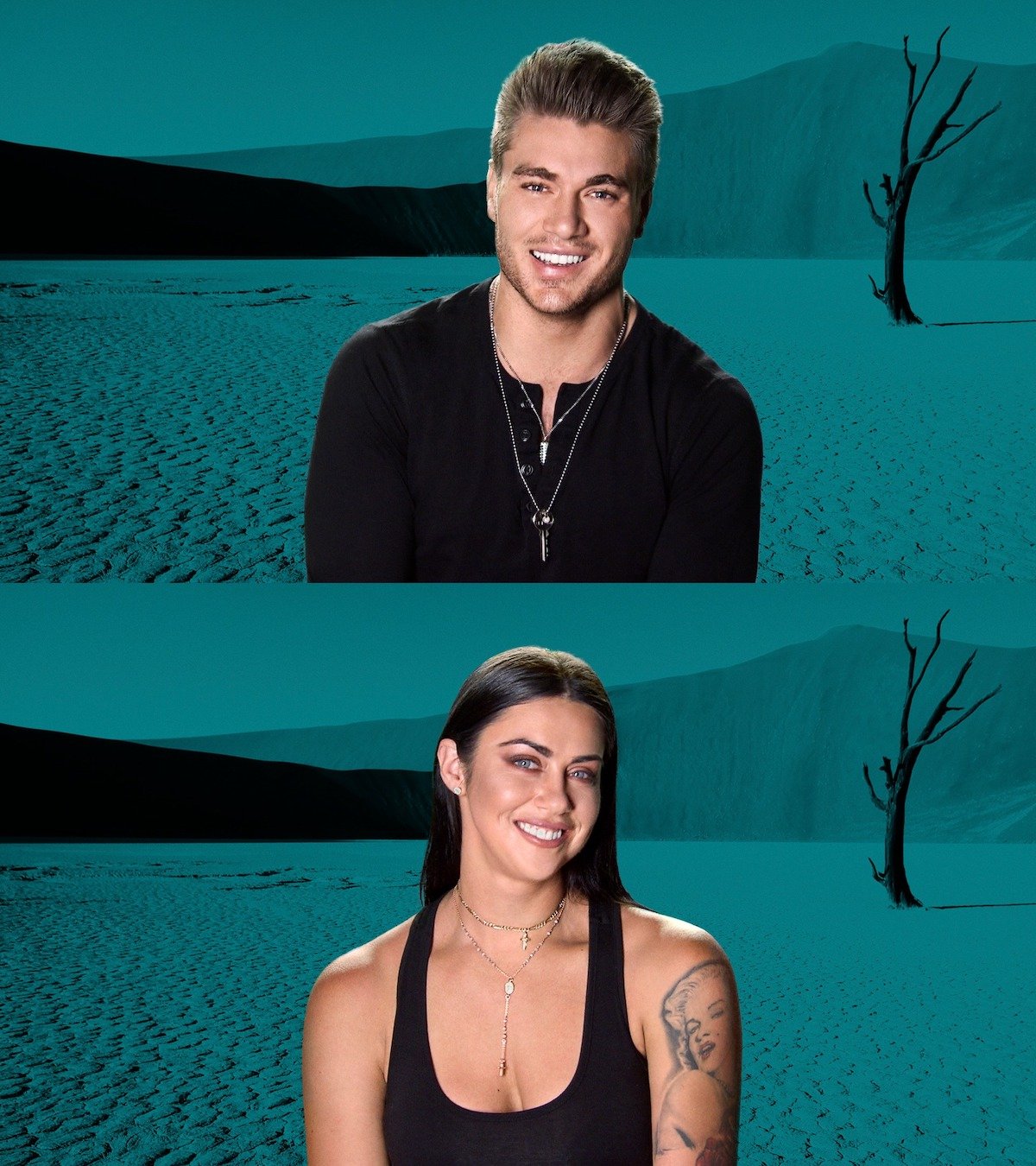 Mattie Lynn is a reality television star 
Breaux got her start in reality television as a star on Party Down South. At the time, Breaux was a 24-year-old bartender living with seven other adults in a house for the summer. Later, Breaux competed on The Challenge: War of the Worlds with Gus Smyrnios. She was also a competitor on Total Madness. Later, Breaux became part of the Floribama Shore crew in season 3 when roommate Kortni Gilson left to have her tonsils removed. 
Mattie Lynn Breaux had a fling with Jeremiah Buoni in 'Floribama Shore' Season 3
Smyrnios and Breaux befriended each other during their time on The Challenge. When Gilson left an empty bed in the beach house, Smyrnios invited Breaux to join the cast. After a difficult start to the summer, Breaux and her positive attitude seemed to stimulate the broken relationships in the household.
It quickly became clear Breaux had a special connection with Buoni. Throughout season 3, the two went on a few dates and eventually hooked up. But whatever connection they had fell apart by the end of season 3. When Buoni told Breaux he didn't want to get involved with a long-distance relationship, she was hurt. Eventually, Breaux realized she and Buoni had miscommunicated.
"I think, on both sides, there was a lot of misunderstanding," Breaux told Buoni. Despite their lack of a relationship, Breaux had no regrets. "I still find you a good friend, and I don't want to lose that," she told him at the end of the season. Buoni felt just as grateful for Breaux, who helped him through a "dark time" in the beach house. 
Did Mattie Lynn and Gus Smyrnios ever hook up on 'Floribama Shore'?
When Breaux first met Smyrnios on The Challenge, he was in a relationship. According to Breaux, Smyrnios was wildly different in the Floribama Shore house. "When I walked into [the beach] house, it was complete chaos," Breaux told TV Insider. At the time, he and Buoni were at odds. Plus, Smyrnios had just gone through a breakup. Because of her initial friendship with Smyrnios and her romantic connection with Buoni, Breaux felt "stuck in the middle" at times. 
Despite her friendship with Smyrnios, it doesn't seem like the two ever hooked up. Breaux only ever had eyes for Buoni during her time in the Floribama Shore house. "I'm open to new relationships and pretty much a go-with-the-flow kind of gal," she added in her interview. "That kind of caught me off-guard, but I went in with an open mind and had some fun [with Buoni]." 
At this time, it's unclear if Breaux still has a relationship with Smyrnios, Buoni, or any of the Floribama Shore roommates. She will not return to the MTV series in season 4.