'Floribama Shore': How Did Nilsa Prowant's Dad Die?
Floribama Shore is an MTV reality series about eight young adults summering in the Florida Panhandle. But throughout the show's four-season run, many of the cast's families have been included in the fun. That's what made it so hard for the cast of Floribama Shore when they learned that Nilsa Prowant's dad, Todd Prowant, died. While Nilsa mentioned Todd's death on the show, many fans have questions about how it happened.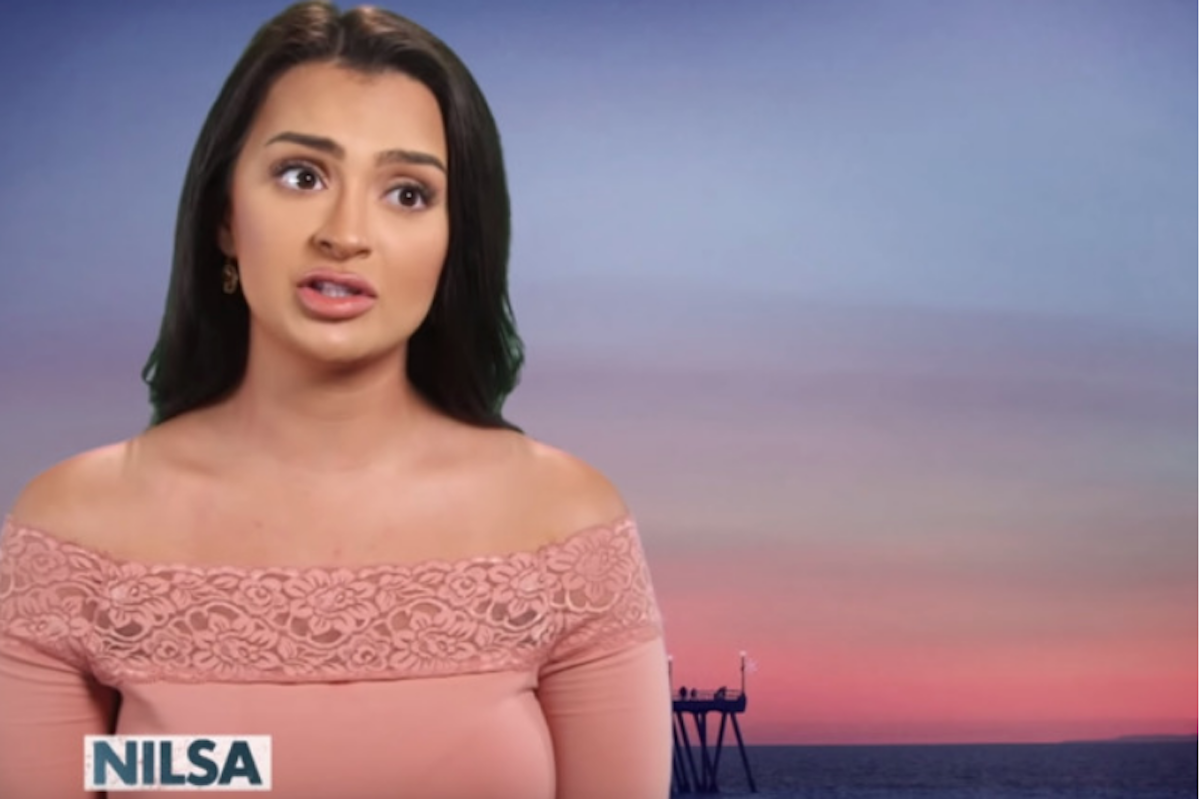 'Floribama Shore' star Nilsa Prowant's dad died right before season 4 started filming 
Floribama Shore fans knew of Nilsa's dad's death before season 4 aired. She shared that Todd had died on social media in August 2020.
"My father went to be with the Lord Thursday night," the reality star wrote on Instagram. "He was [a] God-fearing man [and] I am confident knowing the Lord gave him his wings and now he is my guardian angel." Later, fans got more details about how her dad died.
Todd Prowant's death was caused by complications from a fall 
During the season 4 premiere of Floribama Shore, Nilsa gave more details about her dad's death. "I wanted to thank you all for being there for me when my dad passed because he loved all of you guys," Nilsa explained. 
Master Sergeant Todd Prowant was 57-years-old when he died on Aug. 27, 2020. According to his obituary, Todd served his country for 23 years in the United States Air Force before retiring as a Master Sergeant. Todd is survived by his wife Yadira Prowant and children: Nilsa, Tyler, and Kayla. 
"I know he'd be really excited that we're doing this again," Nilsa said in the episode. She thanked each individual for something they did to show their support after her father died.
Nilsa also revealed that her father fell on his stomach. After being rushed to the hospital, Nilsa and her family were told Todd only had a 10% chance of surviving. The coronavirus (COVID-19) pandemic prevented Nilsa from being by her father's side. 
It has been less than a year since Nilsa dad died. But she believes her dad is "still with her." 
Nilsa Prowant and Gus Gazda are awaiting the arrival of their son 
Shortly after her dad's death, Prowant found out she was expecting. When she and her fiancé Gus Gazda shared the sex of the baby online, Nilsa felt like her dad was behind it. "I can't help but to think my dad had a hand in this," she wrote on Instagram in December 2020. 
Our baby boy has been a saving grace for me. When I was at my lowest point I found out I was expecting. It was a reminder that my dad is still with me and does not want my life to stop, but that with this baby, it's just beginning for Gus and I.
Baby Gazda will arrive in May 2021. Her Floribama Shore roommates can't wait for his arrival. "I can't wait to be the drunk aunt," Aimee Hall commented on Nilsa's original pregnancy announcement. "Thottin' n plottin' caught up to JK," Kirk Medas said. "Happy for you and my boi." 
"Congratulations! I can't wait to be [an] uncle," said Codi Butts. Floribama Shore fans can't wait to meet Baby Gazda either.