'Floribama Shore': Who Is Nilsa Prowant's Fiancé Gus Gazda and What Does He Do for a Living?
Floribama Shore star Nilsa Prowant is engaged to Gus Gazda. When the two started dating, Prowant introduced him as "Gus 2.0" so fans didn't confuse him with her co-star, Gus Smyrnios. Not much is known about Gazda, aside from what Prowant shares about him online. Gazda's social media accounts are private. Here's what we know about the Floribama Shore star's fiancé.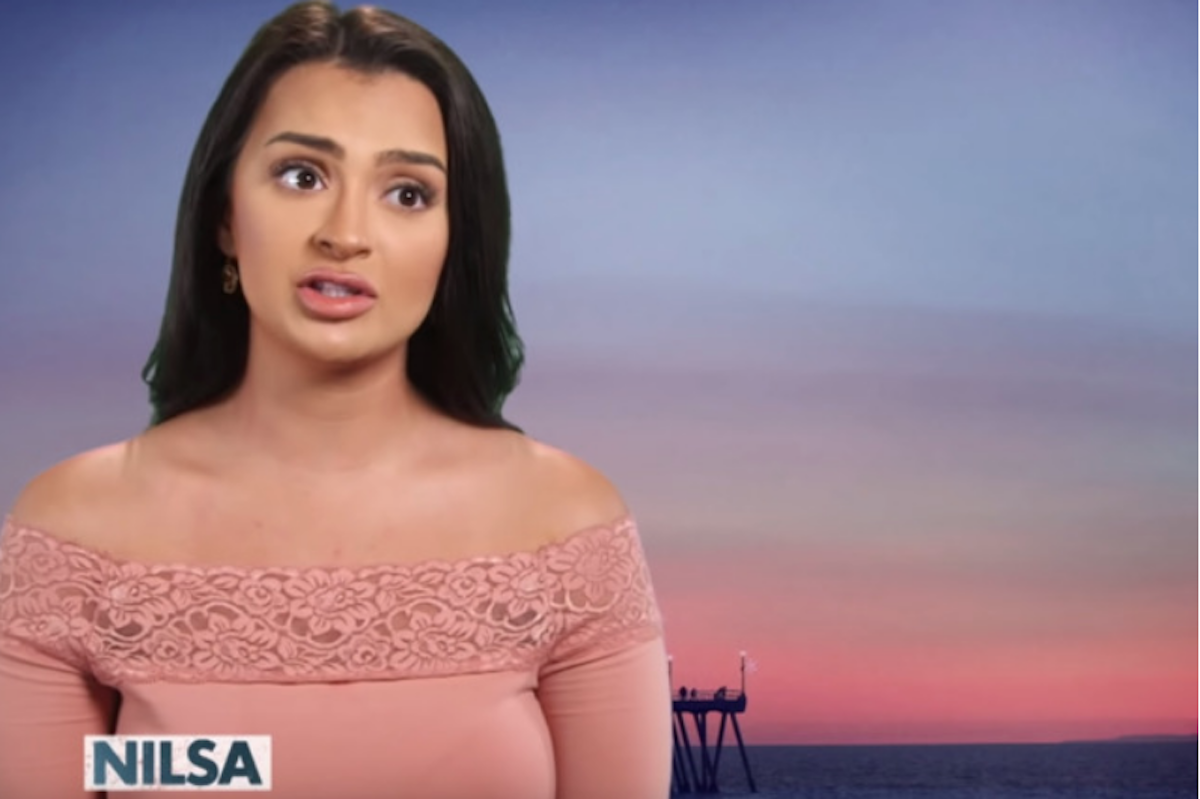 Gus Gazda will be Nilsa Prowant's husband soon
Throughout the early seasons of Floribama Shore, Prowant and Smyrnios had a fling. Prowant wanted something serious, but Smyrnios was never ready to settle down. Now, Prowant's days of "hunching" Smyrnios are over.
Instead, she is in a committed relationship with Gazda. The two have been together since the fall of 2019. In January of 2021, Gazda proposed to the reality TV star. "The love of my life asked me to spend forever with him tonight on my 27th birthday," Prowant shared to Instagram. "I can't believe I get to marry my best friend and bring our son Gray into this world soon." 
Prowant also expressed how Gazda "picked up the broken pieces" of her heart and put them back together. Most fans attributed those broken pieces to her on-again-off-again fling with Smyrnios. "You never cease to amaze me," Prowant continued in her caption. "I can always count on you! You are kind, caring, strong, and you love me so good. I know with you by my side, I can get through anything. I would say yes over and over and over again. Every single time. Now let's plan a wedding." In May, the couple is expecting their first child, Grayson. 
The 'Floribama Shore' couple are expecting a baby
Like several other MTV stars, Prowant is expecting her son in May of 2021. "Even in the darkest of times the Lord still shines his light," Prowant shared on Instagram to announce her pregnancy. "Our greatest adventure is about to begin."
It's unclear how much of Prowant's pregnancy will be shown on this season of Floribama Shore. So far, only her announcement to the roommates has been featured on the show. After thanking each of them individually for being there after her father died, Prowant shared the good news. 
How much more of Prowant's pregnancy the show will feature is unknown. Allegedly, Prowant left filming two weeks early — which upset one of the roommates. Fans will have to tune in to Floribama Shore on Thursday nights to see how Prowant's pregnancy unfolds. 
Gus Gazda is already a parent 
Gazda and Prowant are proud dog parents! On Sept. 25, 2020, Prowant introduced the world to their fur baby, Ravioli. "Gazda, party of 3, meet our new puppy," she captioned a photo on Instagram. She also asked her followers for the best dog parks and restaurants in the Atlanta area. 
What does Nilsa Prowant's fiancé do for a living? 
Unlike Prowant, Gazda is not a reality star. He briefly appeared in the premiere of Floribama Shore Season 4, but fans don't expect to see much more of him than that. Gazda lives much of his life out of the spotlight, which means many facts about Gazda, including his career choice, are unknown to fans.