'Floribama Shore': The Roommates' Zodiac Signs Make so Much Sense
MTV introduced a new group of roommates to reality TV fans in 2017. The stars of Floribama Shore include Nilsa Prowant, Aimee Hall, Candace Rice, Gus Smyrnios, Jeremiah Buoni, Kirk Medas, and Codi Butts. Kortni Gilson and Mattie Lynn Breaux were also formerly part of the cast. 
Thanks to the show's rise in popularity, many fans are curious about which zodiac signs the Floribama Shore roommates are. Ironically, each reality stars' zodiac sign aligns with how they behave in the house — and with each other.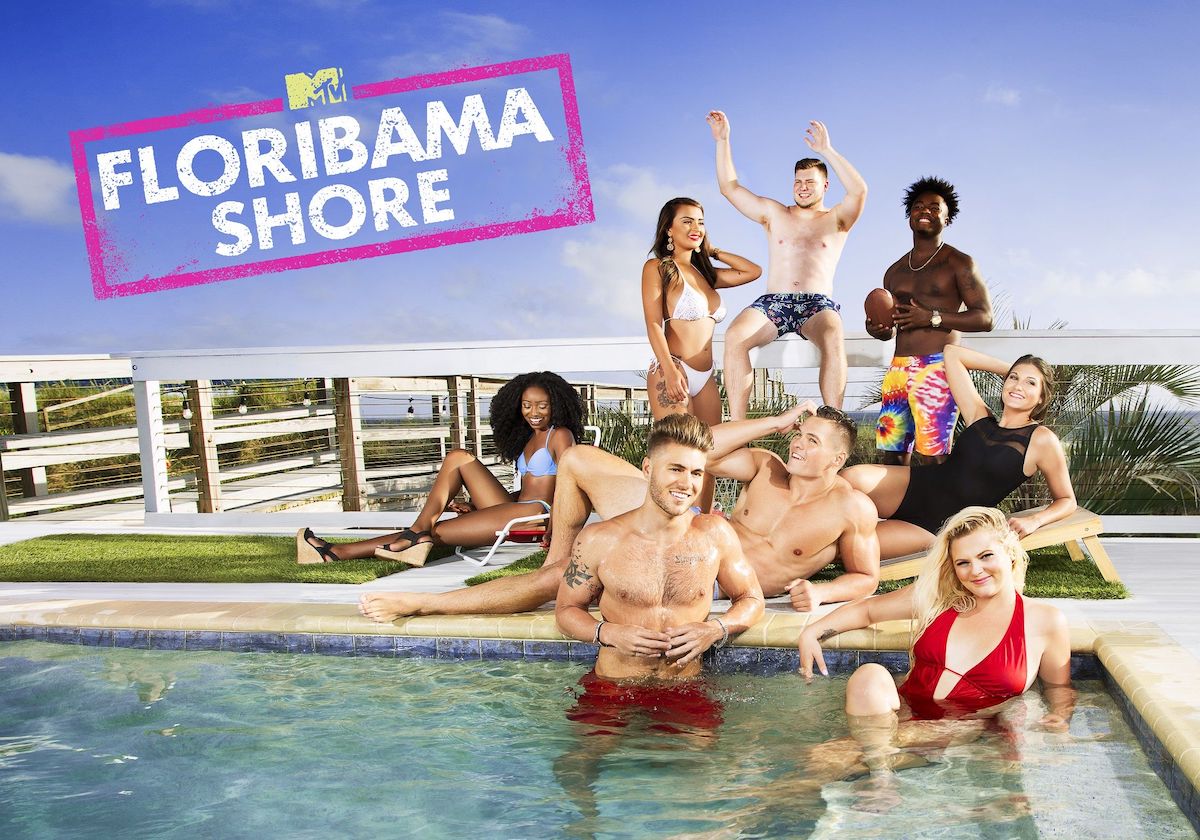 Candace Rice, Nilsa Prowant, Codi Butts, and Kirk Medas are the Capricorns on 'Floribama Shore'
Rice was born on Dec. 29, 1992. Two years later, Prowant was born on Jan. 2, 1994. Butts was born the day after Prowant the same year as Rice — Jan. 3, 1992. Meanwhile, Medas' birthday is Jan. 19, 1992.
Capricorns are an ambitious, persistent, and realistic bunch. Rice and Prowant definitely fit that mold, as they both own and operate businesses outside of Floribama Shore. Prowant owns an online boutique where she sells clothing, jewelry, and accessories. More recently, Rice started a line of all-natural skincare called Yaaganix. 
The Capricorn zodiac is also known for being stubborn — something each of these roommates has demonstrated on Floribama Shore at one point or another. 
Gus Smyrnios and Jeremiah Buoni share the same zodiac sign 
Recently, Smyrnios and Buoni have been at odds with each other. But that makes more sense knowing they're both Pisces. Smyrnios was born on Mar. 2, 1995 and Buoni was born on Mar. 14 the same year. 
Pisces are known for their creativity, empathy, and generosity. But the sign is also known for negative traits like being overly emotional and closed off. Both Buoni and Smyrnios have demonstrated those behaviors toward each other and their roommates in episodes of Floribama Shore. 
'Floribama Shore's Kortni Gilson is a Cancer zodiac sign
Gilson is no longer part of the MTV series. After her dramatic exit from season 3, Gilson revealed to Dr. Drew Pinsky about her sexual assault when she was 16-years-old. 
Gilson is a Cancer sign born on July 20, 1995. Cancers are known for being intuitive and caring, but they can also be overly sensitive, moody, and vindictive. During the early seasons of Floribama Shore, Gilson definitely exhibited all of the sides of a Cancer sign. 
Aimee Hall is a Libra zodiac
Floribama Shore fans know Hall as "Princess Goddess Mermaid." She was born on Oct. 1, 1992, which makes her a social, clever Libra. While Hall aligns with many of Libra traits, there's one she differs quite drastically from. 
Libras are known for being non-confrontational. Ironically, Hall has become known for her fights on Floribama Shore. Fortunately, Hall has a better grip on her anger, having gone through anger management classes as documented on the show. 
Mattie Lynn Breaux is the oldest 'Floribama Shore' cast member 
Breaux joined the Floribama Shore beach house when Gilson stepped away from the series. She entered the house knowing Smyrnios after competing with him on The Challenge: War of the Worlds. Breaux was born on May 6, 1989, making her the oldest roommate and the only Taurus in the house. 
Breaux is a true Taurus, known for being steadfast and loyal. When she came into the house, she hit it off with Buoni, but always felt a sense of loyalty when it came to her friendship with Smyrnios.