'Floribama Shore' Season 5: SallyAnn Salsano Rallies Fans in Support of Another Season
Floribama Shore Season 4 concluded on Dec. 9, 2021, but fans are already demanding season 5. While the cast of the MTV series may be divided now, they were united in the season 4 finale. Still, Floribama Shore fans are looking forward to future seasons of the show. Here's what we know about the possibility of Floribama Shore Season 5. Plus, the speculation around whether or not MTV will air a wedding special featuring the Floribama Shore cast.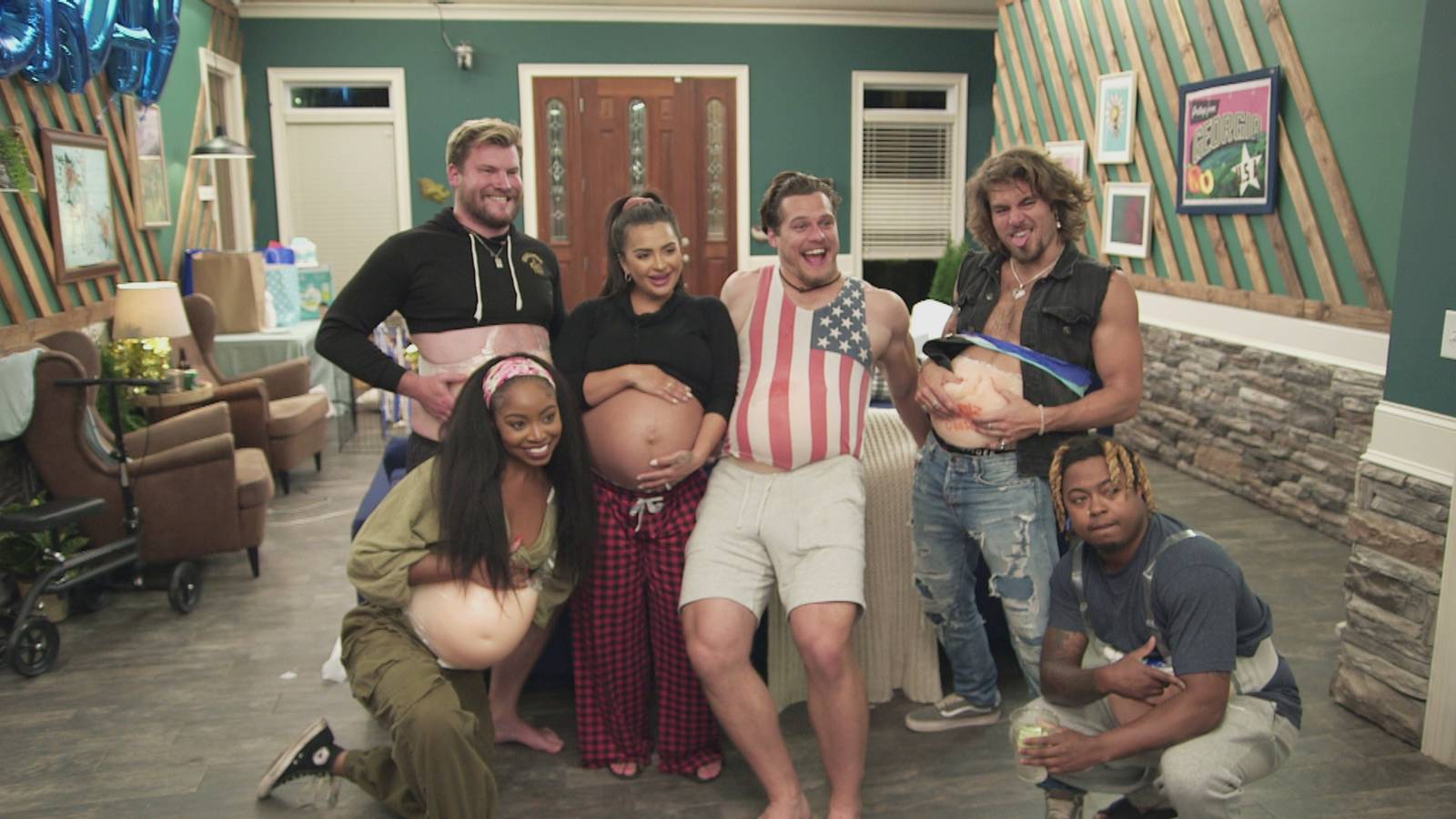 'Floribama Shore' Season 4 ended peacefully
Despite the tensions between the roommates at the beginning of the season, the cast of Floribama Shore left the Georgia Peach house on amicable terms. The season was full of joyous moments, including a family reunion and a baby shower for Nilsa Prowant's son Gray. 
Plus, Gus Smyrnios and Jeremiah Buoni resolved the leftover tension while filming season 4. Smyrnios' hairdryer feud with Candace Rice also got aired out on the show, but the two exchanged heated tweets about the matter, including the alleged threats from Smyrnios' sister Hannah. 
Will 'Floribama Shore' Season 5 air in 2022?
Since MTV announced another season of Jersey Shore: Family Vacation, many Floribama Shore fans wonder if the network will do the same with the spinoff series. "No no no it went by way too fast," a fan tweeted about the Floribama Shore Season 4 finale. "I'm happy to watch it but so sad this one is over but I know another one is coming soon RIGHT?!?!?????"
"Fingers crossed," Salsano replied, tagging MTV in her tweet. "[Floribama Shore] can y'all announce another season yet already!" said another fan. "Give the [people] what they want! More of the Floribama family. THE AMOUNT OF SEROTONIN I GET FROM THIS SHOW IS WHAT I'M HERE FOR."
RELATED: 'Floribama Shore' Star Gus Smyrnios Creates TikTok to Share 'Tea' After Leaving Instagram
"Up to the fans," Salsano replied. "Spread the word heard!" While the fan's desire to see more from the Floribama Shore cast is strong, it's unclear if the cast are in a place to film together. Smyrnios seems to be on the outs with his castmates after not being invited to Prowant's wedding (via Twitter).
'Floribama Shore' fans are expecting a wedding special before season 5
Floribama Shore star Prowant married Gus Gazda the weekend of Nov. 19, 2021. According to the reality star's Instagram posts, the couple got married at the Sheraton Panama City Beach Golf and Spa Resort in Florida along Saint Andrews Bay. 
Prowant shared videos to her Instagram Stories leading up to her wedding day that led some fans to believe her wedding was being filmed. "I wonder if they are doing a special for her wedding," said a Reddit user. "If it's a wedding special can they invite 'Snooki', Jen, and Deena to do a speech," another Reddit user joked, referencing Nicole "Snooki" Polizzi, Jenni "JWoww" Farley, and Deena Cortese's speech from Jersey Shore: Family Vacation Season 3. At this time, MTV's plans remain unclear.
Stay tuned to Showbiz Cheat Sheet for updates on the Floribama Shore cast and the future of the MTV series. 
RELATED: 'Floribama Shore': 4 House Rules the Cast Made up and 1 They Broke That Started a Feud