'Floribama Shore' Season 4 Episode 13: Gus Smyrnios and Jeremiah Buoni's Brother Make up, COVID-19 Strikes in the Mid-Season Finale
Tensions were at an all time high during Floribama Shore Season 4. This was especially the case with Gus Smyrnios and essentially every one of his roommates.
But when the cast of Floribama Shore came into direct contact with COVID-19 (coronavirus), those petty arguments suddenly didn't seem so important. Here's what happened in the mid-season finale and what to expect from the Floribama Shore reunion.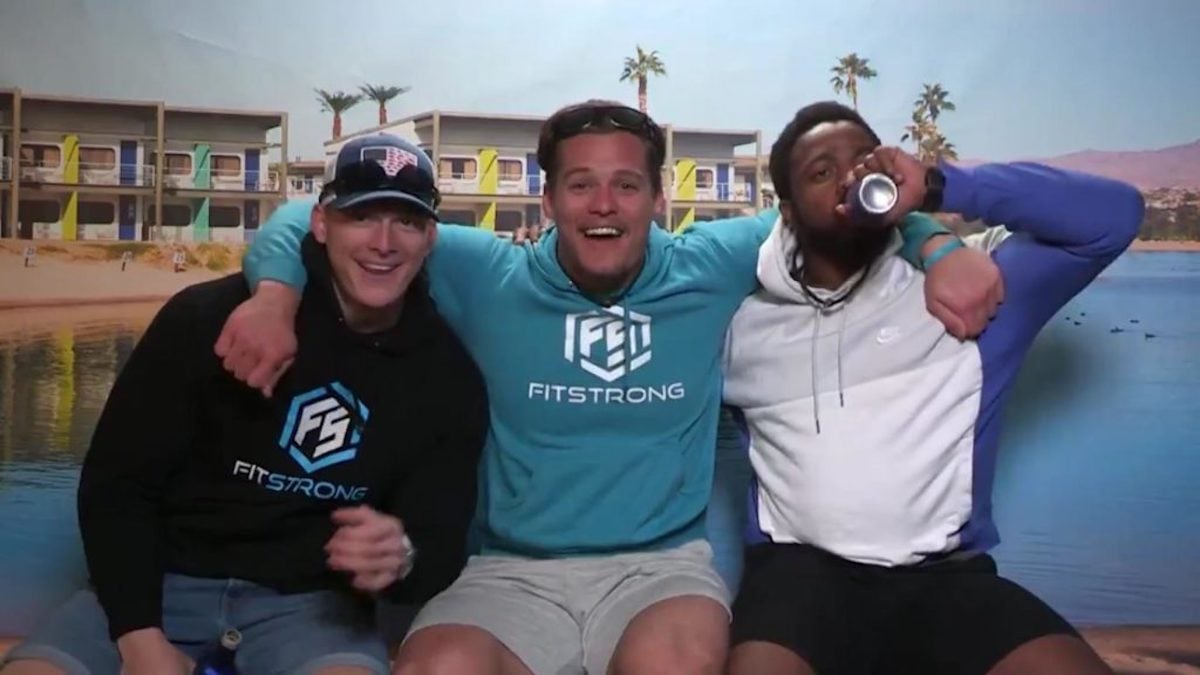 Gus Smyrnios has had a tough time in 'Floribama Shore' Season 4
As Smyrnios has mentioned on social media and the MTV reality series, his falling out with Jeremiah Buoni still greatly impacts him. At the beginning of season 4, the two got into a physical fight. 
Later, after getting so frustrated with his roommates and their seeming lack of care, Smyrnios ran away from the house. Eventually, he apologized for his actions and the roommates were able to move on from the issue. 
'Floribama Shore' cast welcome Josh Buoni back in season 4 
Jeremiah's brother Josh has appeared on Floribama Shore a few times. He's best known for his over-the-top energy and previously brash attitude toward Nilsa Prowant. But this season, many fans were hesitant about Josh for another reason. 
Since Smynios' falling out with the Buoni brothers, many fans thought Josh's arrival wouldn't go over well. But to the surprise of many fans, Josh joining the group didn't spark an altercation. 
Gus from 'Floribama Shore' and Josh Buoni make amends
When Josh first arrived, Smyrnios remained calm. But when Jeremiah and his brother isolated themselves from the group, tensions started to rise.
Ultimately, all of the Floribama Shore cast were upset with Jeremiah briefly because he said he wanted everyone to hang out together, but did the opposite. Incorporate alcohol into that mix and you have the makings of the ideal episode of reality TV. 
Eventually, Josh and Smyrnios addressed the tension. They talked about their past beef and how hurt Smyrnios was being kicked out of his former living situation. Fortunately, the two were able to move forward together.
As for Jeremiah and Smyrnios, old feuds die hard. But by the following day, the Floribama Shore cast had something more pressing to handle. 
MTV's 'Floribama Shore' shuts down production in Lake Havasu 
After seemingly putting the tension behind them, the Floribama Shore roommates awaken to a crew of COVID compliance officers at their hotel doors. Since a test came back inconclusive, producer SallyAnn Salsano wanted everyone involved in the production triple-checked. 
Ultimately, there's still another half to Floribama Shore Season 4. But for now, the coronavirus pandemic put a pin in the drama between the Jeremiah and Smyrnios. 
'Floribama Shore' reunion will get 'really raw'
Floribama Shore fans still have the two-part reunion special to look forward to. "It gets really raw," Candace Rice told TV Insider. "The tough questions are asked. We have a lot of conversations we've been meaning to have regarding everyone in the house." 
According to Rice, there's also an intense conversation about the Black Lives Matter movement at the reunion. "We [reflected] on that when we were in the house," the reality star revealed. "There is a lot of strong and very prominent conversations at the reunion." 
Tune in to the Floribama Shore reunion on May 20 and 27 at 8 PM EST on MTV.