'Floribama Shore' Star Gus Smyrnios Creates TikTok to Share 'Tea' After Leaving Instagram
Many people know Gus Smyrnios from MTV's Floribama Shore. Throughout the show's four seasons, the reality star quickly became known for his social media use. Find out why Smyrnios took a break from Instagram during season 4 of Floribama Shore. Plus, what reality TV fans can expect from Smyrnios on his TikTok account.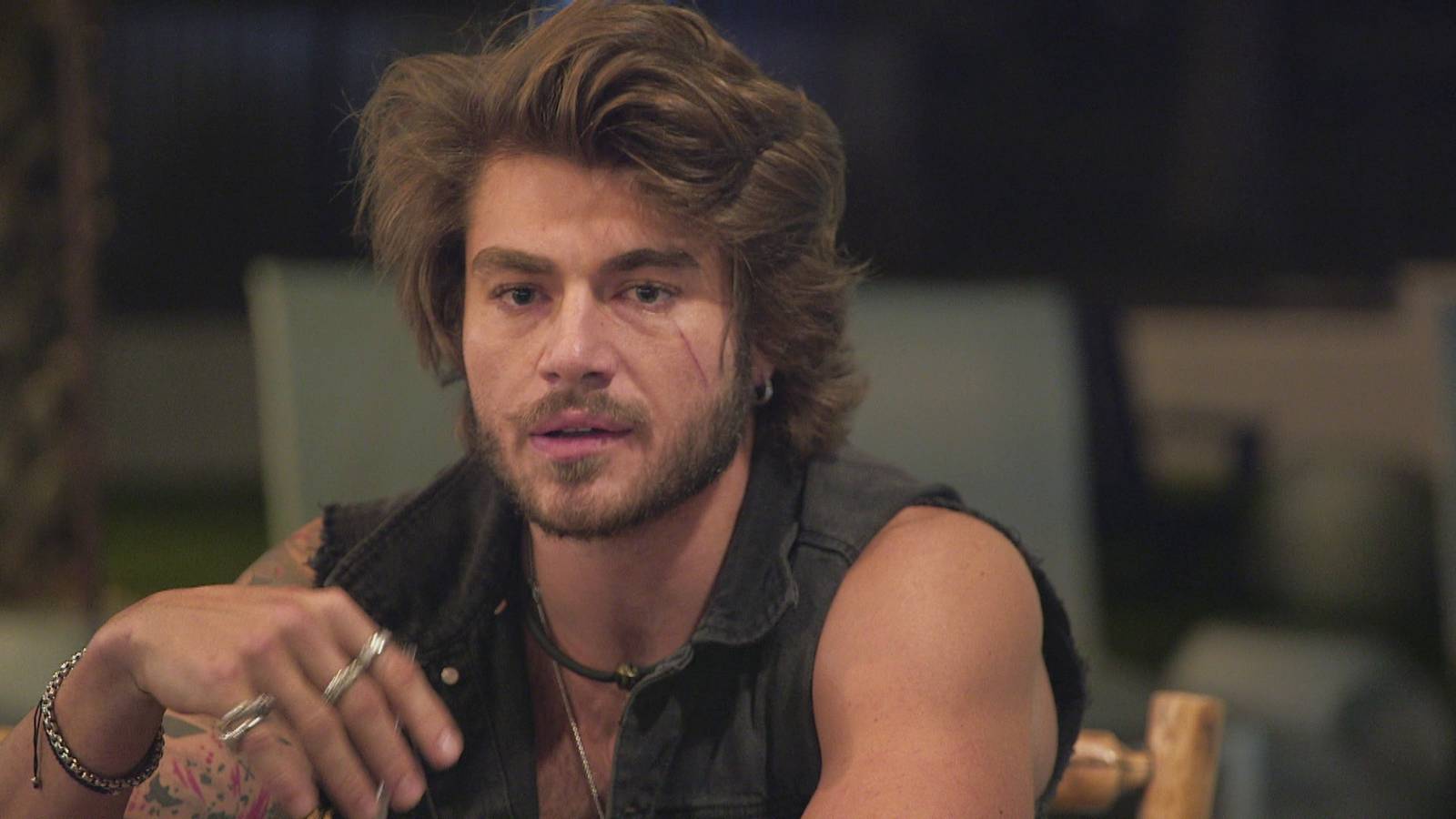 Gus Smyrnios takes a break from social media 
As episodes of Floribama Shore Season 4 were airing, Smyrnios took a step back from social media. Before, he would post as episodes premiered. But as Smyrnios' edit seemed to get worse, so did his outbursts on Twitter and Instagram. 
It's unclear if Smyrnios decided to take a break from social media or the idea was suggested to him by his management. But now, he's back to posting on Twitter and even has a TikTok account. 
'Floribama Shore' cast member Gus Smyrnios is on TikTok
"Been silent for a while," Smynios tweeted on July 13. "Coming out my cave finally, follow my brand new TikTok for some tea, life's been crazy lately." 
It's unclear what "tea" Smyrnios has to spill. So far, his posts contain footage from the traveling Smyrnios has done recently. The reality star also posts about his career as a model and his cars and motorcycles. 
Gus Smyrnios still isn't on Instagram
At the time of publication, Smyrnios no longer has a verified Instagram account. There are several fan-based accounts in his name, but the reality star seems to have made his hiatus from Instagram permanent. 
In June 2021, Smyrnios spoke out about the way he felt Floribama Shore portrayed him. "New episode tonight but I'm done posting about and acknowledging the show," Smynrios said on his Instagram Stories. 
Floribama Shore Season 4 focused on Smyrnios' relationships with the rest of the roommates — including his feud with Jeremiah Buoni. "They can f— with someone else for a change and exploit someone else's mental s— while purposely trying to p— them off for entertainment." Based on Smyrnios' posts, he didn't like the edit MTV gave him in season 4. 
'Floribama Shore' star gets combative on Instagram 
Shortly after Smyrnios said he would no longer address the show on social media, he got into an argument with a fan. The reality star commented back and forth with a user by the name of @ryleecurrid.
"Let's meet up then," Smyrnios wrote (via TMZ). "I'll write in on a sticky note and stick it to your forehead deadbeat." 
"Keep gaslighting dummy," reads another comment from Smyrnios. "I'm sure [you're] neglecting your child to comment on my page." 
Shortly after the argument went viral among Floribama Shore fans, Smyrnios' management addressed the issue. "As we all know, Gus doesn't hold back his thoughts nor does he back down from a fight," Joseph Fazio told TMZ, continuing:
But he acknowledges that he should've handled this situation differently. He is genuinely apologetic for the things he said but is not apologetic for standing up for himself.
Smyrnios also spoke out about his comments. "As a society we need to stop rewarding those who blatantly and aimlessly attack people (famous or not) simply because they feel like it," he told the outlet, adding:
There is a double standard and it makes me sick. I just want it to stop.

I'm not a violent or negative person by nature but when someone attacks me, something triggers inside of me.
Fortunately, Smyrnios seems to have a better relationship with social media now. He is currently active on Twitter and Instagram.