'Floribama Shore' Star Gus Smyrnios' Instagram Is Gone, Says 'Double Standard Makes Me Sick'
Floribama Shore star Gus Smyrnios is no longer active on Instagram. After sharing photos with a woman who fans presume is his new girlfriend, Smyrnios got into a heated argument in the comments. Find out why the reality star deactivated his social media account after this aggravated encounter. Plus, Smyrnios shares his feelings on the "double standard" regarding reality TV stars and social media.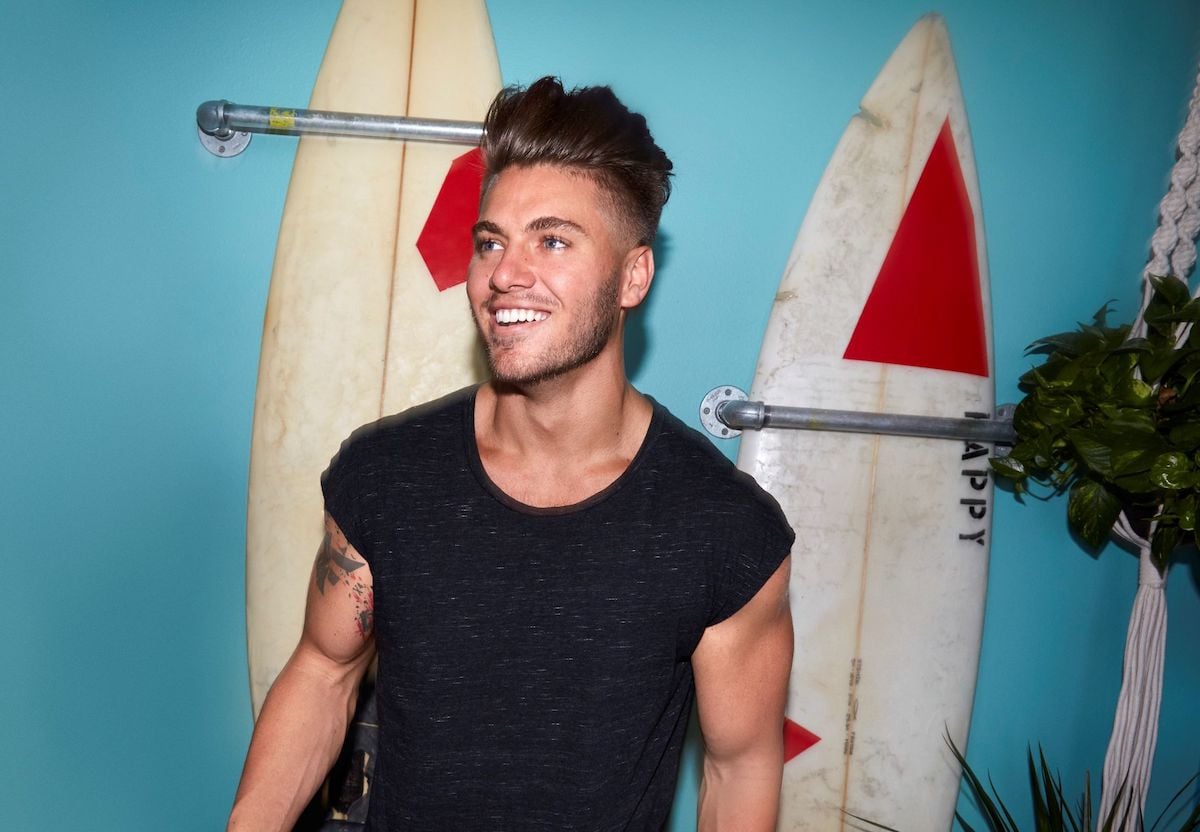 'Floribama Shore' cast member Gus Smyrnios uses social media often 
Throughout the four seasons of Floribama Shore, Smyrnios never shied away from being open and honest on social media. During season 4, when he and Jeremiah Buoni were feuding, Smyrnios used Twitter and Instagram to share his side of the story with fans. 
As Floribama Shore Season 4 continued to intensify, many fans noticed Smyrnios not posting as much online. At one point, he even said he was done "acknowledging the show" as far as social media.
"New episode tonight but I'm done posting about and acknowledging the show," Smynrios said on his Instagram Stories. "They can f*ck with someone else for a change and exploit someone else's mental sh*t while purposely trying to p*ss them off for entertainment." 
More recently, Smyrnios was regularly posting to Instagram during a trip to Hawaii with his castmates Codi Butts and Kirk Medas. Fans assume the woman Smyrnios was posting photos with is a new girlfriend. Those posts are ultimately what led to the reality star deactivating his account. 
Gus Smyrnios' Instagram is not active  
Contrary to popular belief, Instagram did not ban Smyrnios from using the app. Instead, he made a choice to deactivate his account after arguing with a fan. 
The reality star went back and forth in the comments with a user @ryleecurrid, whose account is private. "Let's meet up then; I'll write in on a sticky note and stick it to your forehead deadbeat," Smyrnios replied to the user (via TMZ). 
"Keep gaslighting dummy," reads another comment from Smyrnios. "I'm sure [you're] neglecting your child to comment on my page." 
Allegedly, a husband and wife duo are behind the comments that wanted to illicit a fight from the reality star. Smyrnios' manager, Joseph Fazio, told the outlet he deactivated the account after this "nasty war of words." 
"As we all know, Gus doesn't hold back his thoughts nor does he back down from a fight," Fazio explained. "But he acknowledges that he should've handled this situation differently. He is genuinely apologetic for the things he said but is not apologetic for standing up for himself."
Gus from 'Floribama Shore' is focusing on real life
Smyrnios also addressed the argument. Given the intensity of the comments, the reality star is taking a break from Instagram and looking inward. 
"As a society we need to stop rewarding those who blatantly and aimlessly attack people (famous or not) simply because they feel like it," he explained to TMZ. "There is a double standard and it makes me sick. I just want it to stop. I'm not a violent or negative person by nature but when someone attacks me, something triggers inside of me."
It's unclear how long Smyrnios' break from social media will be. At the time of publication, his Twitter was still active. Stay tuned to Showbiz Cheat Sheet for updates.