'Floribama Shore' Star Kortni Gilson Shares an Update With Fans
After an absence on social media, Kortni Gilson shares a mental health update with fans.
Kortni Gilson is an original cast member from the MTV reality series Floribama Shore. Gilson left the show after a mental breakdown and did not return for season 4. While Gilson is living her life out of the spotlight, she recently shared an update with her followers regarding her mental health.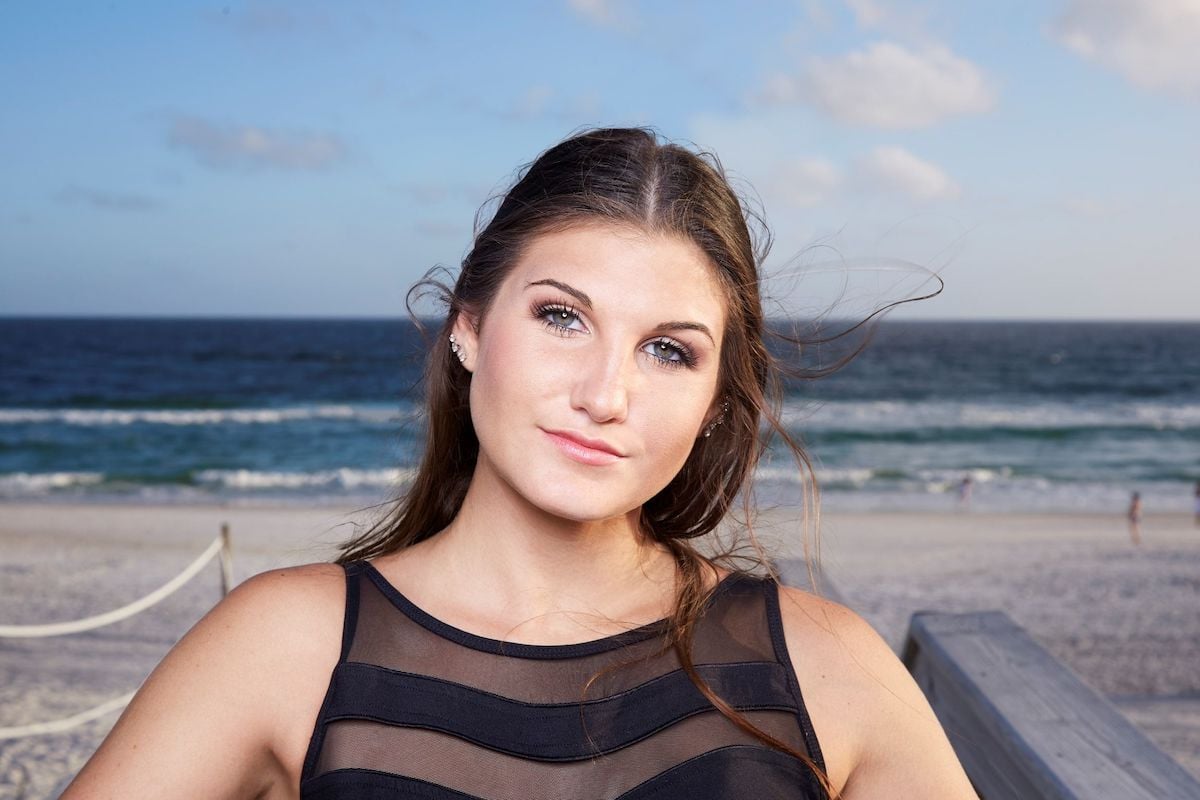 Kortni Gilson left 'Floribama Shore' after season 3
Season 3 of Floribama Shore resulted in Gilson's dramatic departure from the series. After a night out in Panama City Beach, Gilson had an emotional breakdown in the cab home. 
After the cameras stopped filming, Gilson announced she needed a break from the show to focus on her mental health. Later, MTV revealed what happened when the cameras shut off. In a conversation with Dr. Drew Pinsky, Gilson opened up about being raped when she was a teenager.
What happened to Kortni Gilson on 'Floribama Shore'?
As Gilson mentioned in her conversation with Dr. Drew, she thought she hit "rock bottom" before. But that cab ride was an "all-time low" for the reality TV star. 
"When the cameras shut off, I was screaming about all of the sexual assault that happened to me," Gilson told Dr. Drew. "I couldn't tell anybody about it. These were guys that I knew, that I thought I was friends with, which was why I felt so stupid to trust somebody."  
Gilson detailed her sexual assault and added how her boyfriend at the time didn't believe her when she told him what happened. As Dr. Drew explained, Gilson's reaction wasn't surprising considering the alcohol and medications, including Valium, Xanax, and Adderall, she was consuming.
'Floribama Shore' cast member Kortni Gilson admits she's not happy all the time
Since leaving Floribama Shore, many fans are curious about Gilson's mental health. For a while, she shared updates and positive messages about her mental health journey on social media. But recently, Gilson took a brief leave from the public eye. 
"I have been super absent from social media lately," Gilson said on Instagram on May 4, 2021. "I get a lot of messages from you guys asking me how am I happy all of the time, and the truth is I'm not." 
Gilson admits there are days she falls off her path. She also mentions a "very toxic relationship" that she had to leave in her caption.
"I lost a family member, a friend, and a family friend all in one week," she added. What's more, her dog is experiencing health issues, and Gilson has had multiple sinus infections recently.
"I'm exhausted," she concluded. "It seems like everything happens at once for me." But despite the hardships Gilson is going through right now, she says she's still "trying to find the beauty in these experiences." 
The former Floribama Shore star concluded on a positive note. "I feel I'm finally getting back on my feet," she wrote. "I'm setting some new goals for myself to get back on track. One of those is to be more present for you guys and share more about what's going on in my life instead of isolating. My message for you guys today is: Don't get discouraged when life knocks you down. Stand up and keep going! No rain, no flowers." 
How to get help: If you or someone you know has been sexually abused, text HOME to the Crisis Text Line at 741741 for free and confidential support.