'Floribama Shore': The 1 Thing Aimee Hall Regrets About the Show
Floribama Shore undoubtedly changed the lives of each of the roommates for the better. Aimee Hall went from working as a bartender to becoming a reality TV star overnight. But there's one thing the Floribama Shore star regrets about the show.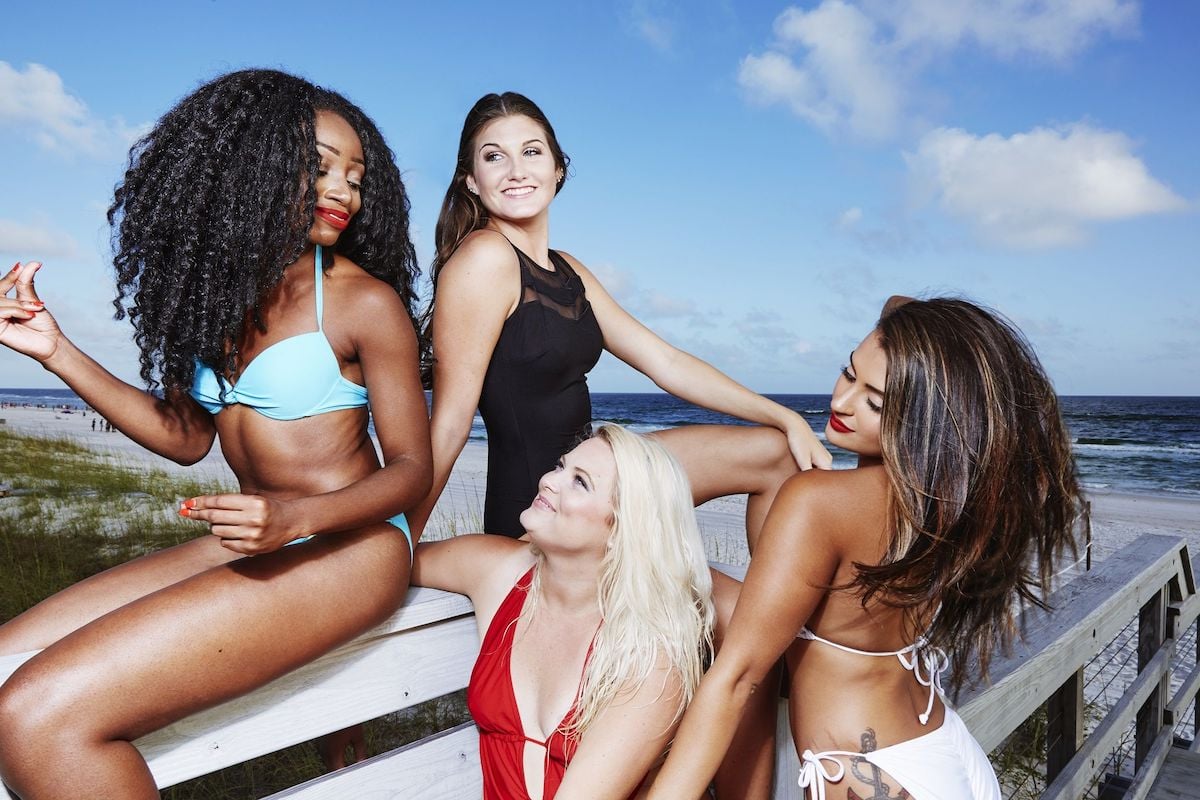 Aimee Hall's anger is under control now 
Hall's anger was evident throughout the earlier seasons of Floribama Shore. After getting into a bar fight in May 2018, Hall was charged with battery. As seen on the MTV series, Hall got into a physical altercation with Melissa Bensinger, whom she punched after Beinsinger commented on Floribama Shore ruining Panama City Beach's reputation. 
When rumors started spreading about Hall breaking Bensinger's nose, she got upset about the fight on camera. "People have gotten in fights before," Hall said during an episode of Floribama Shore. "People get in fights all the time. Why am I all over the media? My name is being blasted. I didn't even hit her in the nose." 
In September 2018, Hall was sentenced to six months probation and ordered to take an anger management class. She also had to pay $4,357.08 in restitution. She was also required to serve 35 hours of community service.
Aimee Hall says her past violence on 'Floribama Shore' was because of a bad breakup
During a conversation on the Behind the Velvet Rope podcast, Hall talked about her reasons for feeling the need to get physical with others on the show. "I just think there were so many times [in] season 1 and season 2 [that] I was still dealing with the breakup with the guy that I was with for 10 years," Hall revealed. "I was hurting and I was trying to make everyone else miserable because I was miserable." 
Hall didn't just get physical with random bar patrons. She has also been in physical fights with her roommates, including Gus Smyrnios. In season 2, Hall and Smyrnios got into it over a dinner reservation. A majority of the group wanted to leave at one time, but Hall wasn't ready and annoyed that her roommates wouldn't wait for her. When Gus spoke up about the issue, Hall threw punches. 
"It's you being selfish — not us," Smyrnios tried to explain. "You're selfish, dude — that's why I can't f*cking stand you," Hall replied. When Smyrnios commented on Hall's weight, she charged at him and slapped him.  
Aimee Hall regrets ever 'putting her hands on people' on 'Floribama Shore'
Despite how physical Hall has gotten in the past, fortunately she has learned from her mistakes. During her podcast interview, Hall admitted getting angry and hitting people is her biggest regret from Floribama Shore. 
"[I really regret] putting my hands on people because that got me in trouble," Hall explained. "Where I grew up, people do that all the time, but that's not the world. You don't go around just putting your hands on folks and thinking it's okay." 
While Hall regrets her past actions, she is also glad she was able to learn from her mistakes. "I don't hit anybody anymore," she added. "I just press charges." Now, the reality star is a gentler, more calm version of herself.