Celebrity / Net worth / TV
'Floribama Shore': Who Has a Higher Net Worth?
Find out how much the cast of MTV's 'Floribama Shore' is worth and which beach house roommate has the highest net worth.
MTV made the roommates of Floribama Shore a household name. Now, many of the reality show's stars have created their fortune thanks to their brands. Find out which Floribama Shore roommate has the highest estimated net worth.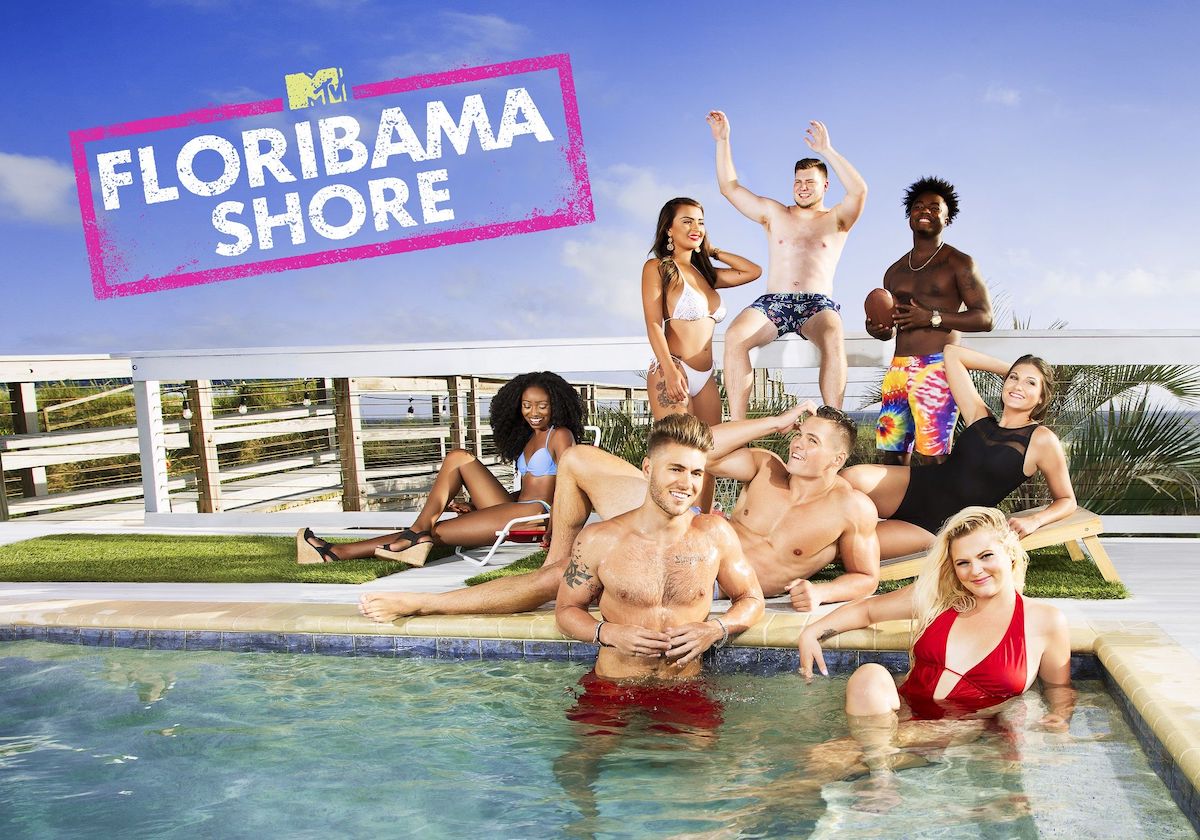 Candace Rice and Kirk Medas have the same net worth 
Before becoming an MTV reality star, Candace Rice studied journalism in college. She went on to do some commercial fashion modeling and even had a career as a television host and an interviewer. Now, Rice is best known as one of the roommates on Floribama Shore. Not much is known about Rice's net worth, but it is estimated to be $30,000. 
Like Rice, not much is known about Kirk Medas' assets and net worth. The Atlanta native is the social media manager for a company called Shouty LLC. Thanks to his reality star status and social media career, Medas' estimated value is $30,000. 
'Floribama Shore' 'Princess Goddess Mermaid' Aimee Hall is worth $50,000
Like so many MTV reality stars, Aimee Hall is now an influencer. She models clothing on her social media platforms for brands like Pretty Rebellious Boutique, Tropic House Swim, and BooHoo Clothing. Hall also sells her gently used clothing to fans through PoshMark. Thanks to her career as a reality star and her various side hustles, Hall is worth $50,000. 
Jeremiah Buoni, Gus Smyrnios, and Codi Butts are each worth $100,000
Both Gus Smyrnios and Jeremiah Buoni are fitness enthusiasts. Smyrnios is a personal trainer and brand ambassador for Fit Strong Supplements. Buoni is also a brand ambassador for the same company.
Before becoming a reality star and Instagram influencer, Buoni was working as a bartender at The Lobby Bar in the Ritz-Carlton on Amelia Island in Florida. But once Buoni joined the Floribama Shore cast, his opportunities to increase his net worth expanded. Now, Buoni's estimated net worth is $100,000. 
Meanwhile, Smyrnios has a substantial modeling career outside of the show. He models for the covers of romance novels like Strip Me Bare and Destroying the Biker. Thanks to his modeling career and personal training endeavor, Smyrnios' net worth is estimated at $100,000. 
Similar to Buoni, Codi Butts was a bartender before joining the cast of Floribama Shore. He still bartends at a spot close to his home — The Spot on the Alley in Seneca, South Carolina. Thanks to his role on Floribama Shore, Butts has amassed a net worth of $100,000. 
'Floribama Shore' star Kortni Gilson is worth $200,000
Kortni Gilson was once the explosive roommate on Floribama Shore. Now, Gilson has become an advocate. Since starring on the MTV series, Gilson has gained a following on social media. Gilson uses her platform to speak out about her experiences with depression and anxiety. She partners with brands to raise awareness around those issues, as well as suicide prevention. Today, Gilson's net worth is estimated at $200,000. 
Nilsa Prowant is the wealthiest 'Floribama Shore' roommate 
Outside of being a reality star, Nilsa Prowant owns an online boutique called Shop Nilsa Prowant. Fans can purchase clothing, jewelry, and accessories styled by the Floribama Shore star. Prowant is also active on YouTube. Currently, she has been sharing a lot of videos detailing her pregnancy. And like many of her co-stars, Prowant is active on Instagram and promotes brands like Fashion Nova. 
In addition to her online boutique and brand partnerships, Prowant is also a model and makeup artist. Because of her ventures outside of the MTV series, Prowant has a substantial net worth. The Floribama Shore star is estimated to be worth $300,000.