Floyd Mayweather Gets Emotional Over the Death of His Ex, Josie Harris
Floyd Mayweather is a boxing champion but his warrior mentality is being shaken as he grieves the death of his longtime ex, Josie Harris. The two met as teenagers and Harris was by Mayweather's side as he became one of the world's most notable faces in sports. In a new interview, Mayweather becomes overwhelmed with emotion when discussing Harris' death.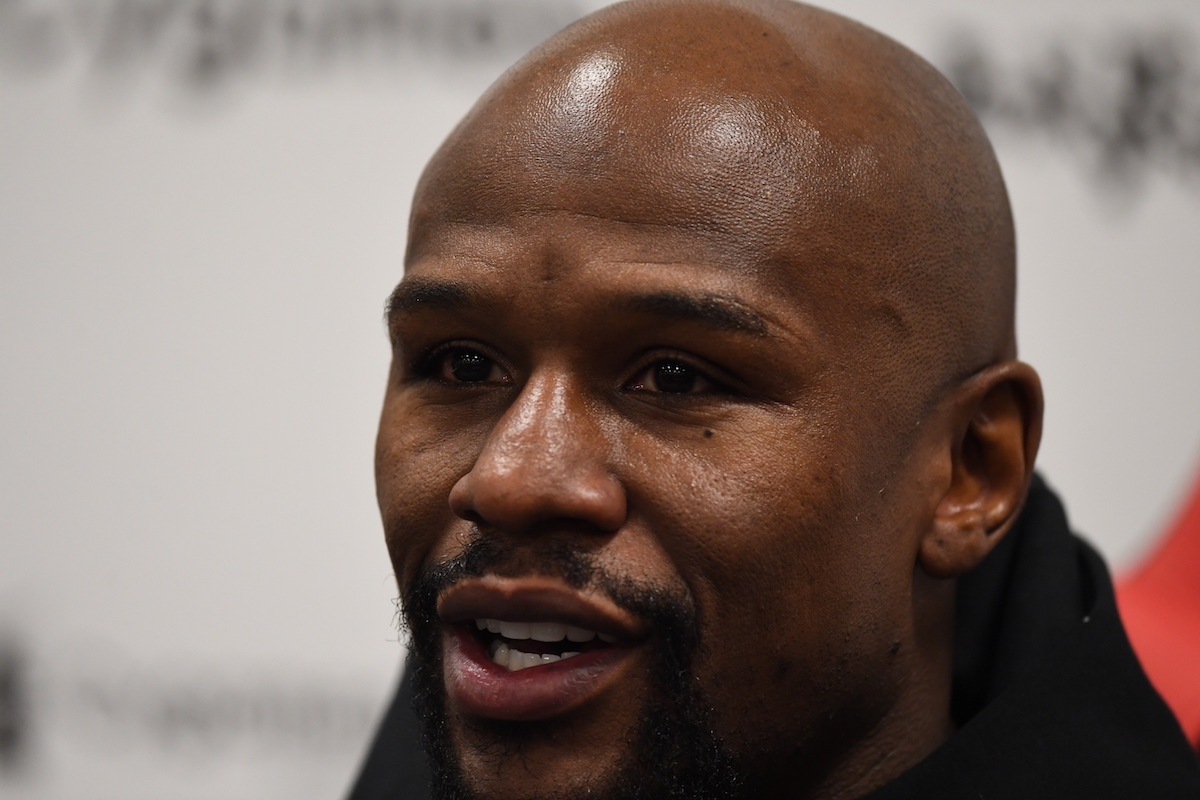 A recap of Josie Harris' death
TMZ reports that Harris, 40, was found unresponsive while sitting in her car outside of her Valencia, California home. Law enforcement sources reveal to the outlet that they were called to the home around 9:30 PM. EMT's pronounced Harris dead on the scene.
Initially, no foul play was suspected in Harris' death. USA Today reports that Harris died from an accidental drug overdose. The LA County Medical Examiner-Coroner lists Harris' specific cause of death as a mixture of drug toxicity. Fentanyl, an opiod – and Alprarzoam a Xanax – were found in her system.
Harris and Mayweather have 3 children together. Their relationship spanned over 15 years and according to Harris, Mayweather was physically abusive and a serial cheater, with Mayweather having children outside of his relationship with her.
According to TMZ, Mayweather was convicted of attacking Harris in a 2010 domestic violence incident. As a result, Mayweather served 2 months behind bars. Harris alleges that she was abused on six different occasions by Mayweather during their relationship.
Upon the news of Harris' death, Mayweather posted several tribute photos to her on his Instagram account, calling her his "angel, heart, love, rock, sweetheart, friend and family" among other things.
Floyd Mayweather says he'd trade everything he has to have Josie Harris back
Mayweather admits he's still grieving Harris' death. He tells Hollywood Unlocked in a new interview that it's difficult for him to wrap his mind around Harris' death.
"Everything that I ask for in life, any and everything I ever thought about in life, I got," Mayweather says. "And I say this every day, for her to come back, I'll give it all back."
He's currently raising their three children on his own full-time and says he's relying on his faith to get him through the tough time. Still, Mayweather cannot discuss Harris' death without getting emotional.
"I replay this over and over and over in my head a thousand times and one thing I always say is that God doesn't make mistakes, everything happens for a reason," Mayweather says through tears. "It's tough, every day I think about it, it's tough. It's very, very touchy."
Jason Lee reveals during the interview that Mayweather does not attend funerals but he made an exception for Harris. Mayweather says not attending Harris' funeral was ever an option.
"I had to…it was beautiful," he says. "When I go home one day, I want to go like that. I made sure I got her a…I feel like she was a great woman so I couldn't put her in the ground, I didn't want to throw dirt on her. [She was] a beautiful spirit, a beautiful person…we couldn't throw dirt on her. So I got her a mausoleum.
Mayweather says Harris's death was an eyeopener and he's spending more time with his family.