Floyd Mayweather vs. Logan Paul: Mike Tyson and Zab Judah Weigh In on Upcoming Fight
June 6 is here, and it's officially the date that Floyd Mayweather faces Logan Paul in the boxing ring. In what's shaping up to be one of the most entertaining events in 2021, the world will see an undefeated boxing champion fight a YouTube celebrity. Though both contenders have been training hard, fans are hedging their bets on who they think will win this exhibition bout. But champions Mike Tyson and Zab Judah shared their opinions on the match-up too.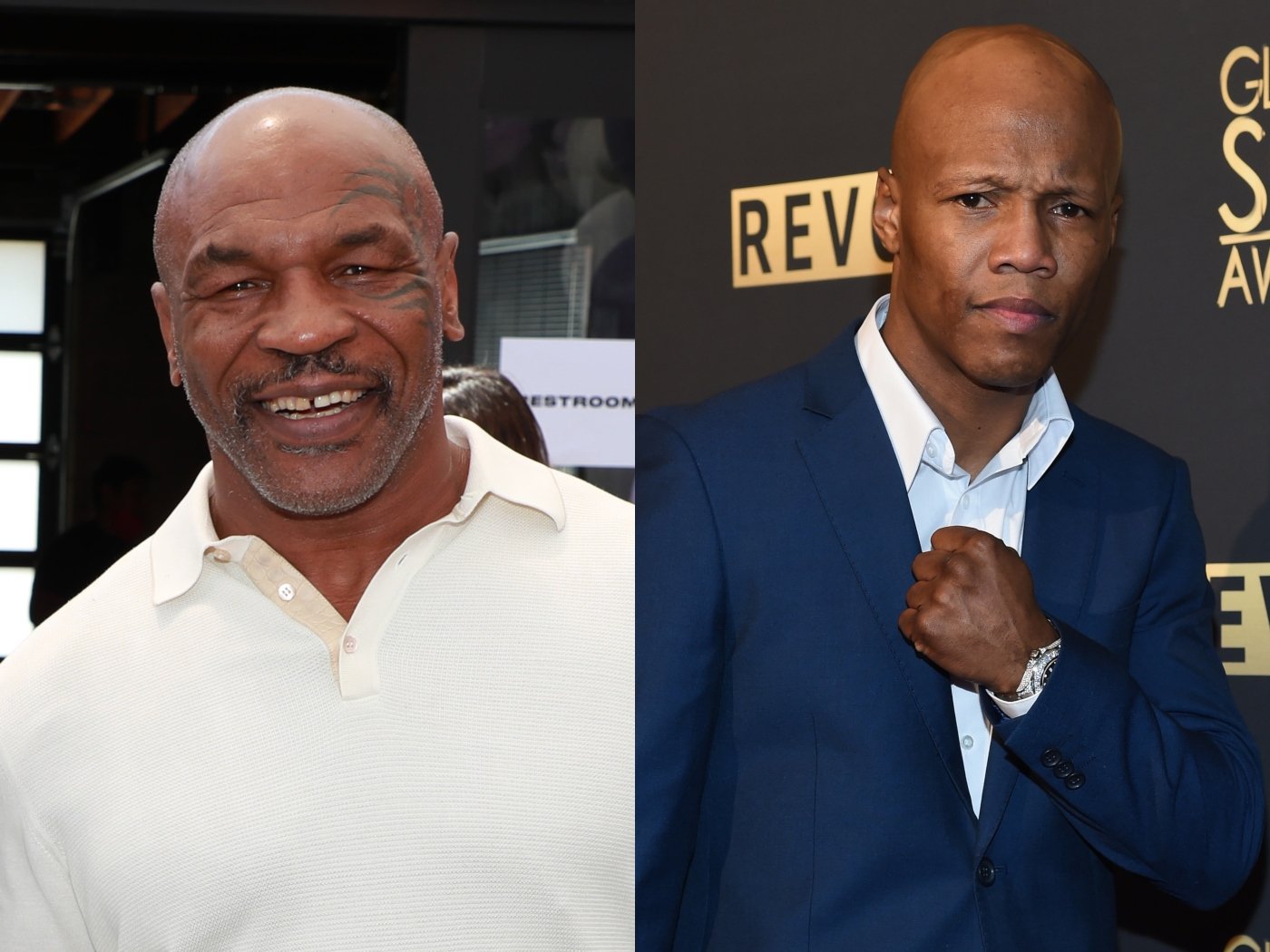 Mike Tyson thinks Mayweather vs. Logan Paul is good for boxing but…
Always one to highlight the merits of his sport, Mike Tyson believes that the Logan Paul and Floyd Mayweather fight is a good way to promote professional boxing. Iron Mike spoke with Mario Lopez on his Hotboxin' With Mike podcast where they discussed celebrity matches.
He compared the viewership stats for YouTubers like the Paul brothers to the audience for his fights, and noted the web stars receive upward of 700 million. Tyson said he comfortably pulled in 70-80 million views. He and Lopez described the celebrity boxing matches as entertainment, "like watching a movie."
Tyson added that Paul makes it easy for people to want to kill him because he and his brother talk so much trash, and they're experts at antagonizing people.
But Tyson told Reuters he expects Mayweather to win this exhibition fight. "Floyd is going to kill this guy, man," he said, laughing. "Floyd stays in the gym, he's never out of shape. He's going to have so much fun winning this money."
Zab Judah chose not to predict a winner
Former welterweight champion Zab Judah has battled Mayweather in the ring in the past and knows how he gets down. But he's also witnessed Logan and Jake Paul train for their fights. During a recent interview with VladTV, Judah called Mayweather a "super athlete" and deemed Logan Paul a "great athlete."
He said Paul is in shape and chiseled, adding, "He looks like a young Muhammad Ali." But he made it clear that the YouTuber has a style similar to the late icon.
When Vlad asked Judah who he thinks will win the Mayweather vs. Paul bout, he wouldn't name anyone. "I don't know. I don't know, man," he said. "These guys are the biggest and the greatest showmen of our time. I don't know. Floyd looked mad when his hat got snatched, and he seemed to be like he's gonna turn up. I don't know." Judah doesn't want his opinion to be taken as gospel.
However, he did note that in general, it's possible for anyone to get knocked out in boxing. And that includes champions.
Mayweather vs. Paul has no judges
Many fans know that the rules of the Mayweather vs. Paul exhibition match will not declare an official winner, and there won't be any judges on deck. Therefore, professional boxing records aren't affected. Mayweather's 50-0 achievement will stand.
Fans can tune in for the fight on June 6 at 8 p.m. EST on Showtime or Fanmio via pay-per-view.