Folake Olowofoyeku Revealed She Cried a Lot During 'Bob Hearts Abishola' Season 3 Filming
Actor Folake Olowofoyeku cried so much on the 'Bob Hearts Abishola' Season 3 set, she said the Chuck Lorre CBS comedy feels more like a drama.
Folake Olowofoyeku, Bob Hearts Abishola cast member and Nigerian actor, plays Abishola, a character dealing with a lot in the Chuck Lorre CBS comedy. Billy Gardell (Mike & Molly) plays Bob, Abishola's husband. The newlyweds married early in Bob Hearts Abishola Season 3, but only more drama has ramped up for Billy Gardell and Folake Olowofoyeku. She said the "amount of crying" she's done has made the CBS series feel more like it would be at home among soap operas than comedies like Ghosts, Young Sheldon, and The Neighborhood.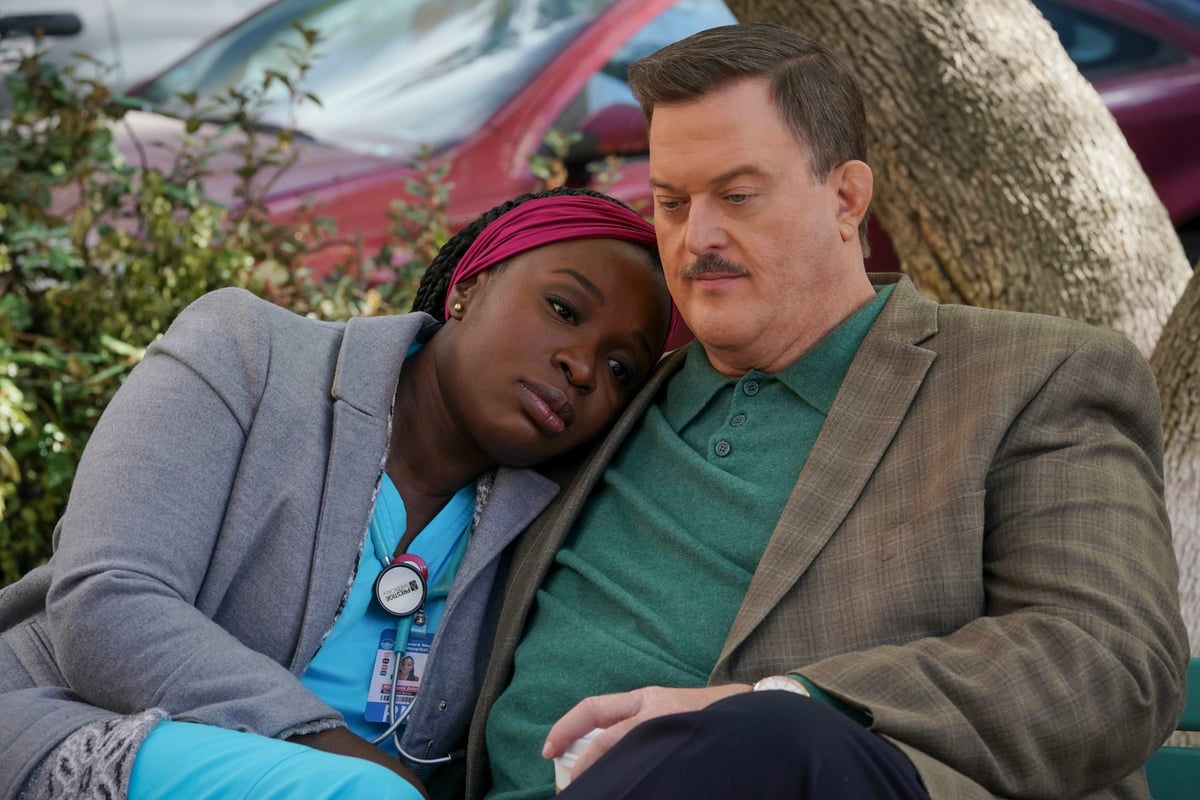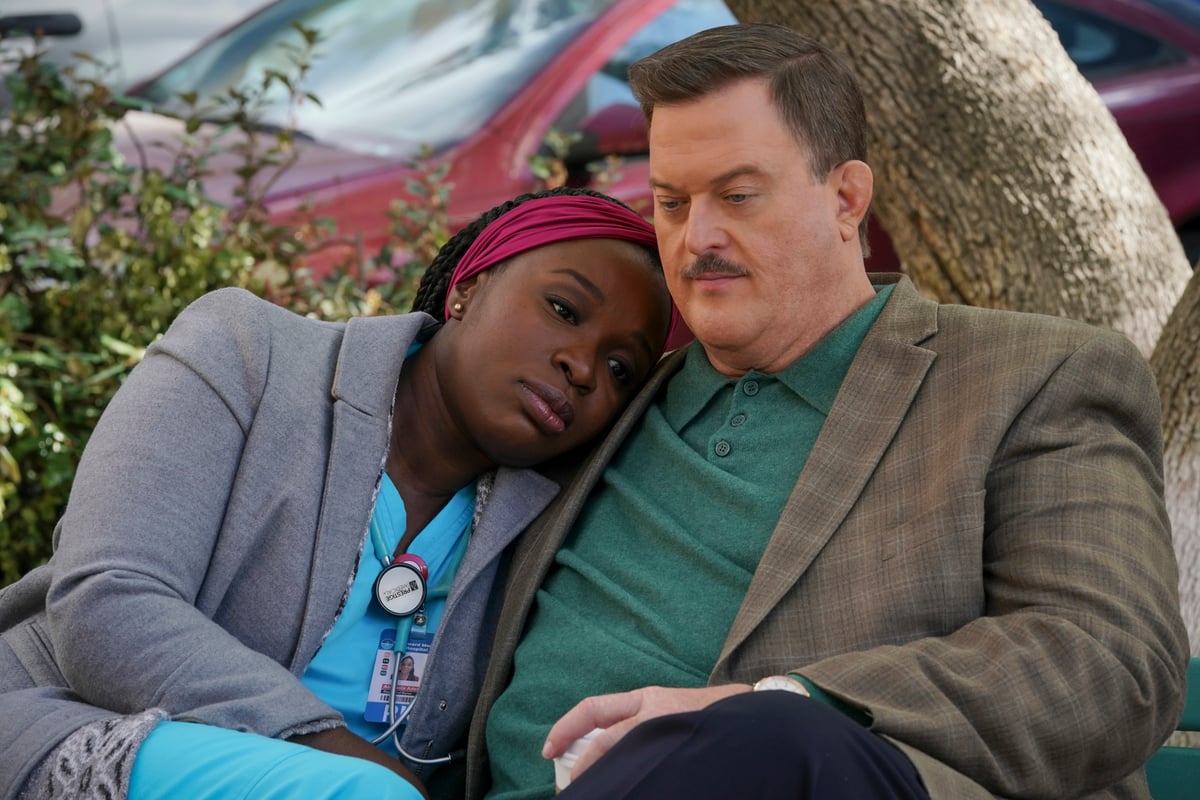 Folake Olowofoyeku said 'Bob Hearts Abishola' Season 3 feels like a drama from 'the amount of crying' she has done 
Bob Hearts Abishola Season 3 started during the 2021 CBS Fall schedule with a bang. Abishola's son Dele (Travis Wolfe Jr.) visited his dad, Tayo (Dayo Ade), in Nigeria in Bob Hearts Abishola Season 2.
However, after Tayo threatened to keep him there, Bob and Abishola flew to retrieve him themselves.
Abishola knew that Dele could thrive there and then they had a heavy goodbye. She talked about how much crying she had done behind the scenes of the Bob Hearts Abishola set.
"The amount of crying I'm having to do, this season is feeling like [a drama]," she told The Carlos Watson Show. "It's a nuanced show, it's not just the sitcom, it's not just the comedy. We have dramatic moments in there. We have very authentic and genuine dynamics for each of the characters."
Folake Olowofoyeku compared 'Bob Hearts Abishola' Season 3 to soap operas and dramas
In addition to tearful goodbyes and reunions, Bob Hearts Abishola Season 3 has thrown several curveballs at Bob and Abishola.
Abishola's mom, Ogechi (Saidah Arrika Ekulona), visited and placed pressure on her to pursue her medical career even more relentlessly.
And Abishola said she planned to attend a college 500 miles away. Bob Hearts Abishola Season 4 could become something even more dramatic if things keep getting more intense.
"It's like a sitcom and a soap opera and a drama and a documentary," the actor said. "We're also highlighting and accurately portraying this aspect of immigrant life, Nigerian immigrant life."
Season 4 of the Chuck Lorre sitcom could feature even more drama in the CBS comedy
While Abishola sets her sights on medical school in Boston, another major life change could reach the couple in Bob Hearts Abishola Season 4 or even in late Season 3.
Episode descriptions reveal that "when word gets out that Bob and Abishola might be trying to have a baby, the expectations from family, friends, and employees start to take a toll on the couple," Futon Critic reports.
If they end up with new children, Billy Gardell's Bob might have to enlist his family to help. However, given how Douglas (Matt Jones) and Christina (Maribeth Monroe) turned out thanks to Dottie (Christine Ebersole), it might not be the best idea.
You can catch all the drama on the CBS sitcom Monday nights at 8:30 pm EST or stream it on Paramout+.