'Folklore' Anniversary: The Most Popular Songs From Taylor Swift's First 2020 Album
On July 23, 2020, singer-songwriter Taylor Swift surprised her fans by revealing the forthcoming release of an album they didn't even know was in the works. Folklore debuted the next day. Its tracks quickly garnered radio play, streams, and sales. For the Folklore anniversary, discover its most popular songs.
July 2021 is the 'Folklore' anniversary
Less than one year after her seventh studio album, Lover, Swift was supposed to be performing. But the coronavirus (COVID-19) pandemic changed that. "In isolation my imagination has run wild and this album is the result," she tweeted on July 24, 2020, after releasing her surprise eighth studio album, Folklore.
"I found myself not only writing my own stories, but also writing about or from the perspective of people I've never met, people I've known, or those I wish I hadn't," she explained. This is what led to the album's title. "A tale that becomes folklore is one that is passed down and whispered around. Sometimes even sung about."
Written with The National's Aaron Dessner and Swift's frequent collaborator Jack Antonoff, Folklore quickly became a massive hit. The record earned the artist her third Album of the Year Grammy and once again set her apart as a genre-bending force to be reckoned with.
Taylor Swift only put out 1 music video for 'Cardigan'
RELATED: Taylor Swift Reveals the 'Cardigan' Music Video Easter Egg Fans Missed
The most popular Folklore track was, undoubtedly, its only true single. At midnight, when Swift dropped the entire album, she also released the music video for "Cardigan," which she wrote, directed, and starred in, and did her hair and makeup due to coronavirus restrictions.
"Cardigan" peaked at No. 1 on the Billboard Hot 100. It spent a total of 14 weeks on the chart. At the 2021 Grammy Awards, "Cardigan" was nominated for Best Pop Solo Performance and Song of the Year. In the former category, she lost to ex-boyfriend Harry Styles for his single "Watermelon Sugar."
Swift didn't release any other music videos. However, other songs received radio push as singles. "Betty," which critics felt marked a return to her country roots, debuted on country radio. Swift performed the song at the 2020 Academy of Country Music Awards, making it her first live performance of a Folklore track.
Other songs that perform well include 'The 1'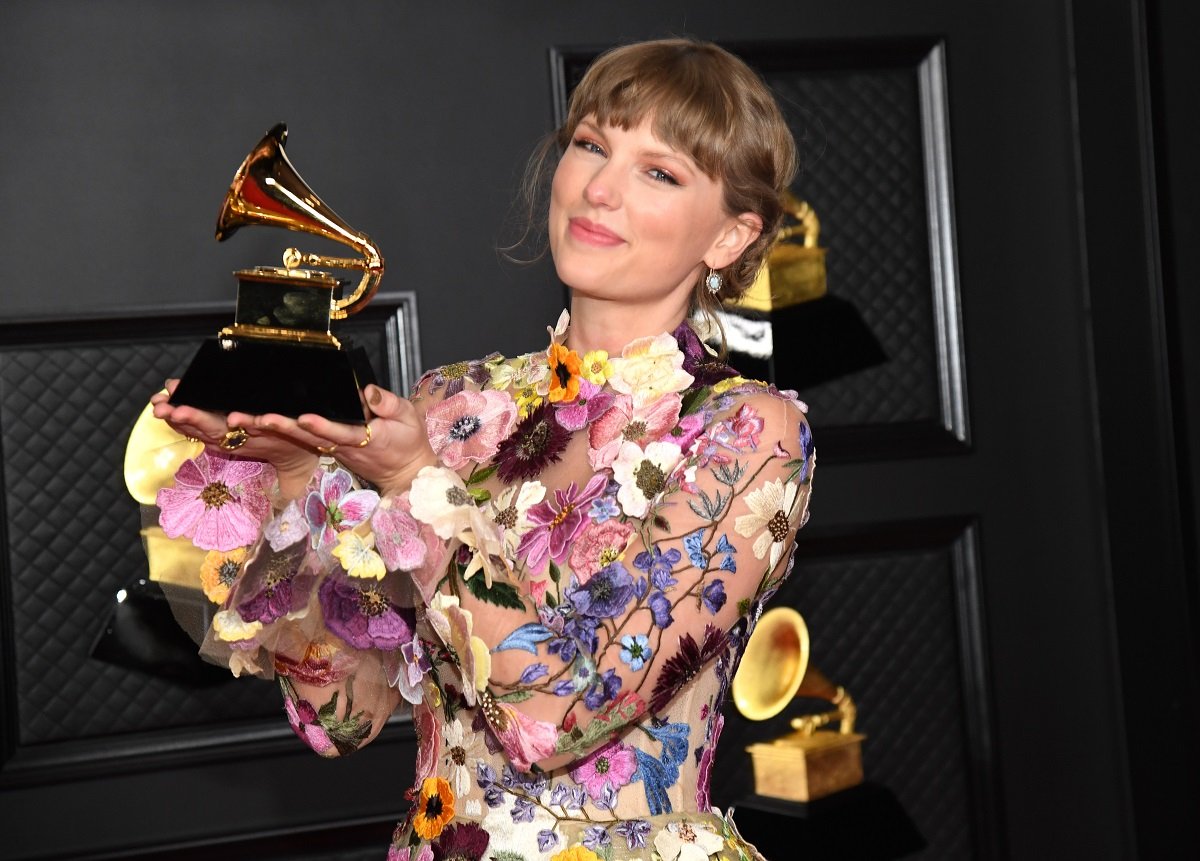 RELATED: 'Folklore': Taylor Swift Connected the Events of 'Cardigan,' 'Betty,' and 'August' in 1 Genius Way
While traditional singles nearly always take the highest rankings on the Billboard Hot 100, every other Folklore song also spent a short time on the chart. Opening track "The 1" peaked at No. 4, charting for six weeks, while the Grammy-nominated duet "Exile" peaked at No. 6.
Other popular tracks include "August" — the remaining song in the teenage love triangle with "Cardigan" and "Betty," "Invisible String" — one of few autobiographical songs about Joe Alwyn, and "The Last Great American Dynasty" — the song about Rebekah Harkness, who once owned Swift's Rhode Island home.