'Folklore': Taylor Swift Connected the Events of 'Cardigan,' 'Betty,' and 'August' in 1 Genius Way
Following the release of Folklore, her eighth studio album, singer-songwriter Taylor Swift hasn't said very much about the meaning behind her music, aside from remarks in a couple of select interviews. But that doesn't mean her fans have struggled to find the clues she left for them in the lyrics.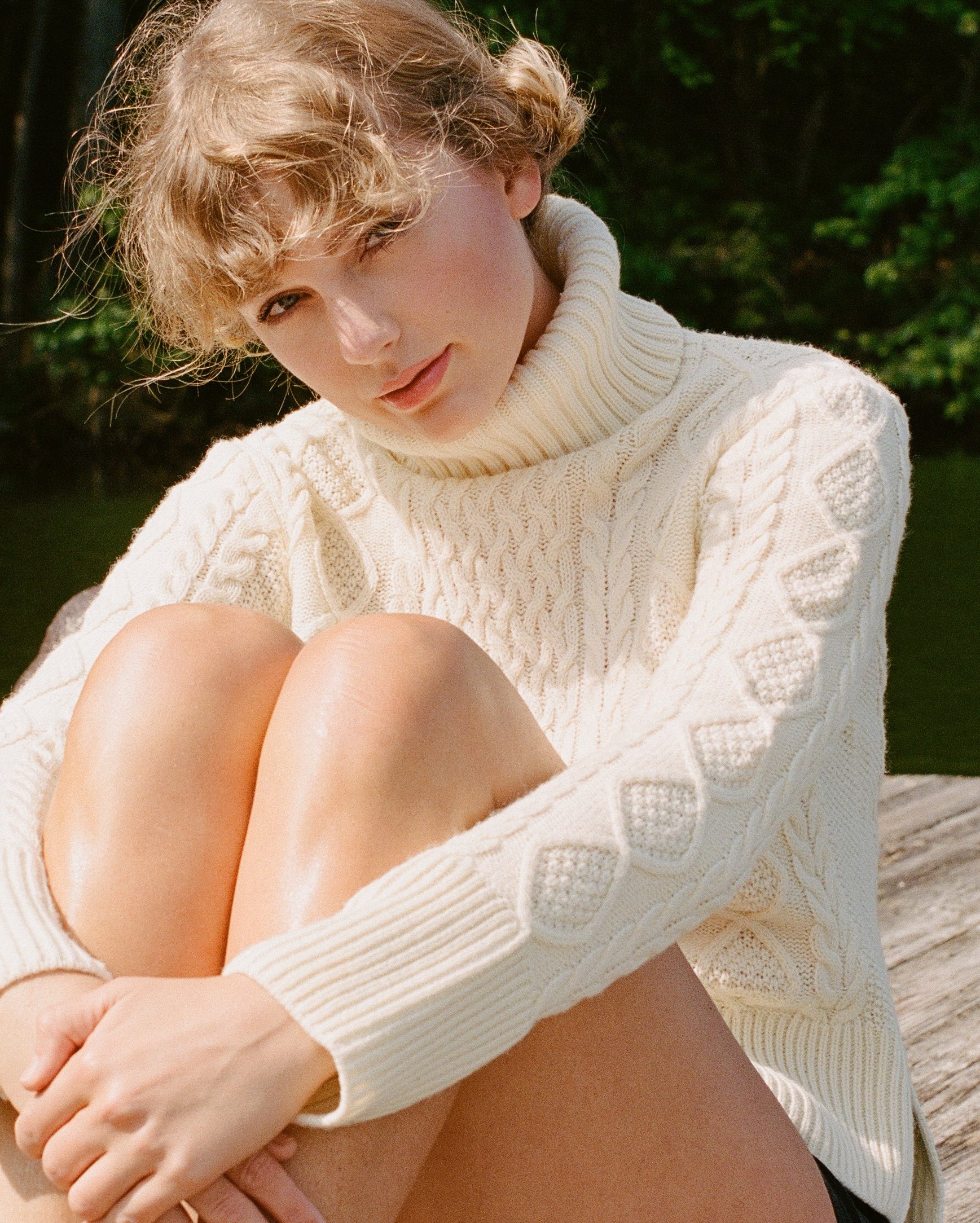 Much of what these fans (who call themselves Swifties) have learned is about the three songs that make up the teenage love triangle: The first single off the album, "Cardigan," and subsequent tracks "Betty," and "August." And there's one connection there that is particularly incredible, even for Swift.
Taylor Swift's album 'Folklore' is not entirely autobiographical
On July 24, 2020, Swift surprised the world with Folklore. In the past, many of her songs have been about her current or ex-boyfriends, but she has moved away from this since entering into a long-term relationship with actor Joe Alwyn. So she's taken to writing about pretend love stories and heartbreak.
"In isolation my imagination has run wild and this album is the result, a collection of songs and stories that flowed like a stream of consciousness," Swift wrote on social media when the album debuted. "Picking up a pen was my way of escaping into fantasy, history, and memory."
It features what she deemed a 'teenage love triangle'
In the YouTube chat ahead of the "Cardigan" music video premiere, Swift answered fan questions. "One thing I did purposely on this album was put the Easter eggs in the lyrics, more than just the videos," she wrote. "I created character arcs & recurring themes that map out who is singing about who."
"For example there's a collection of 3 songs I refer to as The Teenage Love Triangle," Swift continued. "These 3 songs explore a love triangle from all 3 people's perspectives at different times in their lives." Fans quickly deduced that, along with the single "Cardigan," the other two songs were "August" and "Betty."
The connections between 'August,' 'Betty,' and 'Cardigan'
There are a few relatively apparent hints connecting the love triangle. The one-word titles that begin with consecutive letters of the alphabet (A, B, and C) show the chronological order of events: First James cheats on Betty in "August," then he begs for forgiveness in "Betty," and finally Betty reflects on this years later in "Cardigan."
As time went on, listeners found more specific connections. As one Twitter user pointed out, the outro of "Betty" includes the lyrics, "Standing in your cardigan," referencing the article of clothing in the song of the same name. Another example is the mentions of cobblestones in "Cardigan" and "Betty."
But Swift is also fond of using numbers as Easter eggs — specifically, her favorite number, 13. As explained by a fan account on Twitter, the timestamps of connected lyrics in both "August" and "Betty" and others in "Betty" and "Cardigan" include 13 in some way. And as with so many of Swift's choices, it's unlikely this is a coincidence.