Following Demi Lovato Split, Max Ehrich Asks Her Fans to 'Leave Me Alone'
Actor Max Ehrich pleaded with fans and the media not to bother him after his split from actor Demi Lovato. Learn what he said about the breakup here.
Singer Demi Lovato has called off her engagement with actor Max Ehrich. Following the dissolution of their relationship, Ehrich took to social media to explain to his followers how he learned about the breakup and asked everyone to "please leave me be," writing, "I am not interested in attention." Here's what happened.
Max Ehrich and Demi Lovato had a whirlwind romance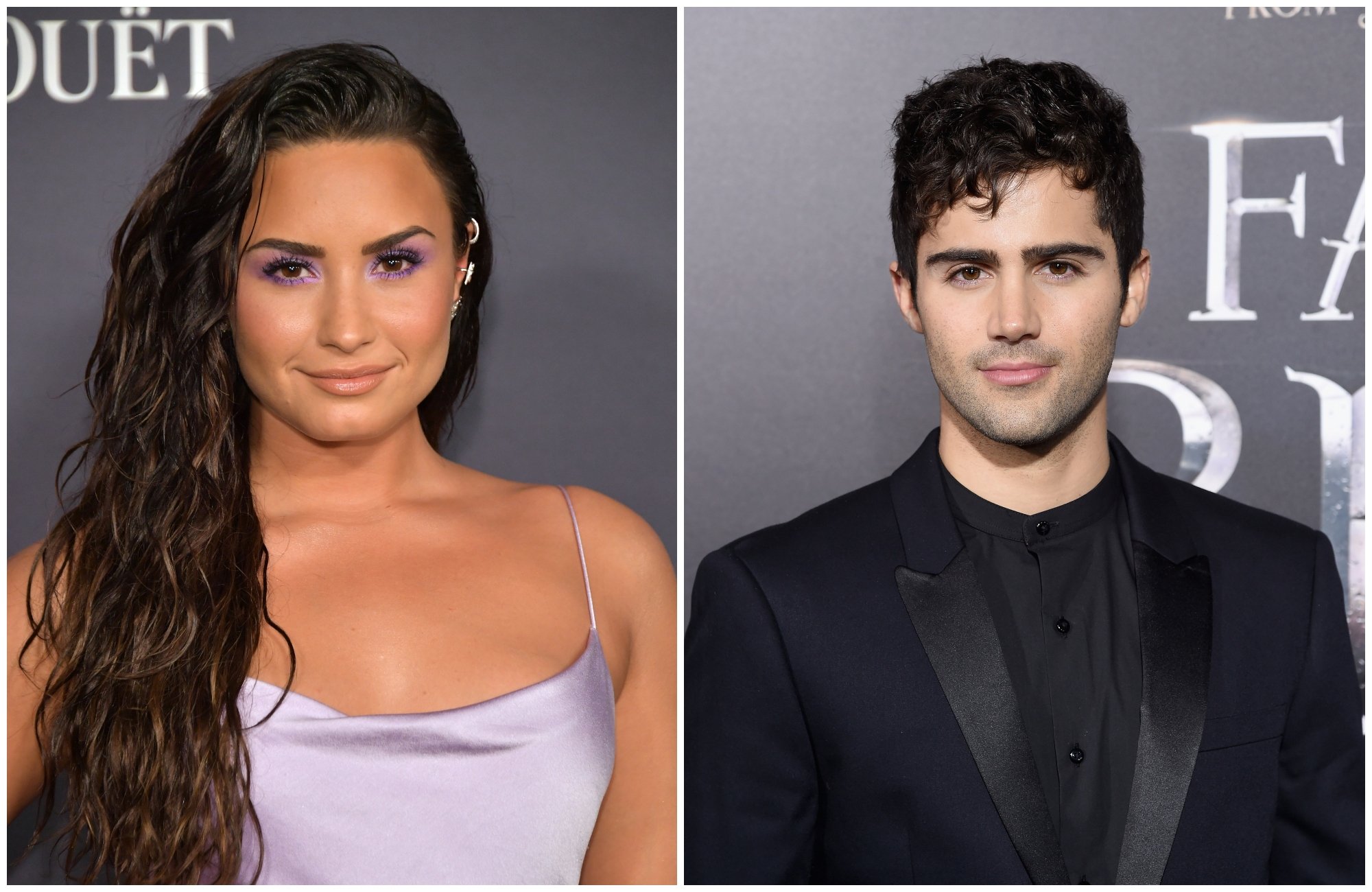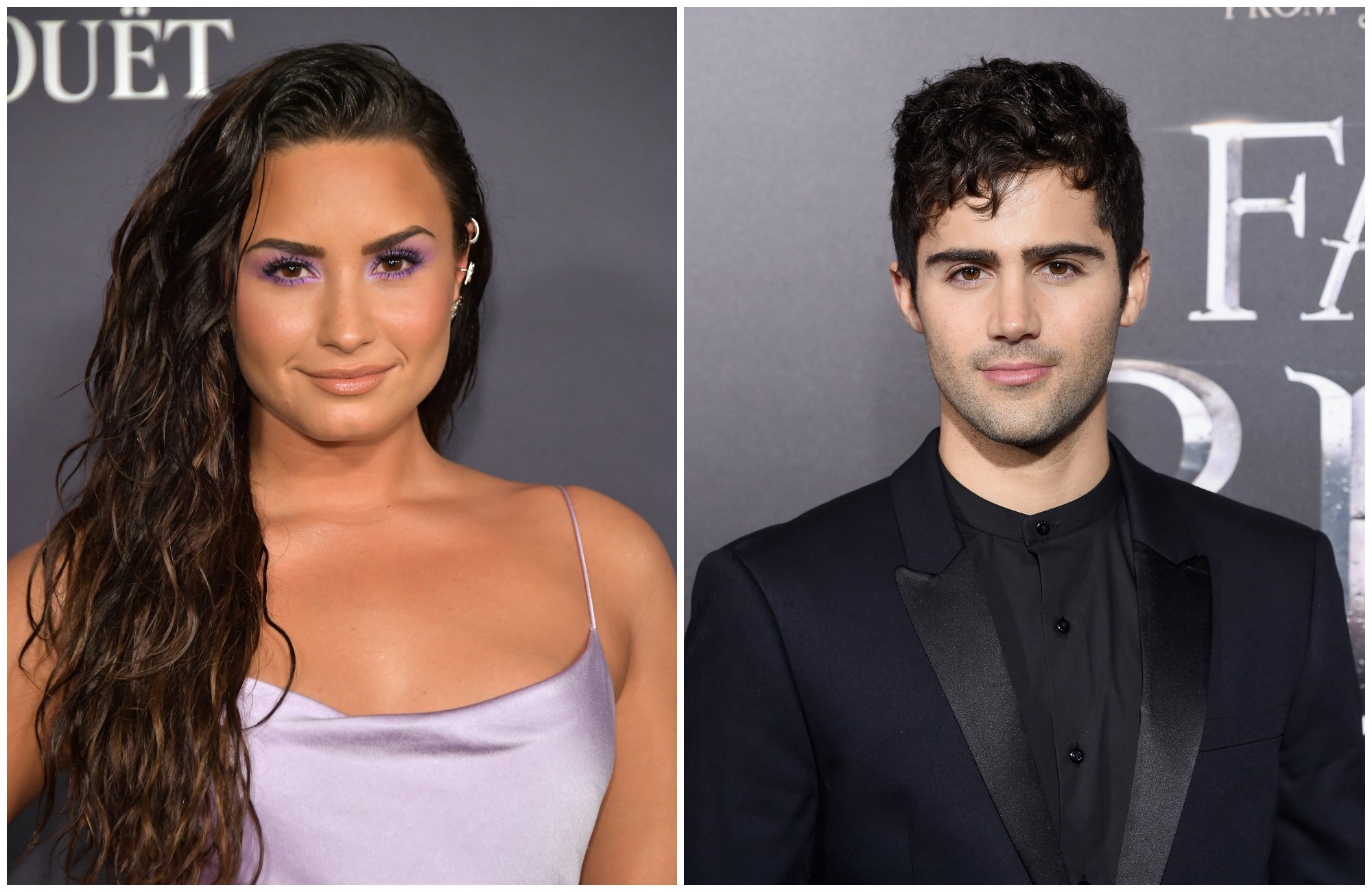 The couple was first rumored in March 2020, after exchanging flirtatious Instagram comments that caught the attention of fans and the press. Despite increasing evidence, neither confirmed the romance for several weeks, until they appeared in the music video for Ariana Grande and Justin Bieber's song, "Stuck with U."
From there, Ehrich and Lovato became much more vocal about their relationship, sharing frequent photos on social media. On July 23, 2020, they announced their engagement after less than five months together. "I met my fiancé in March and I fell in love with him," Lovato wrote in a letter published in Vogue. "We've had this whirlwind romance."
They split in September 2020 amid resurfaced tweets
After Lovato and Ehrich celebrated their six-month anniversary as a couple in early September, the downfall was swift. Screenshots of alleged tweets and social media comments made by Ehrich about (among others) Lovato's former friend, Selena Gomez, circulated, adding to those Showbiz Cheat Sheet reported on in May 2020.
While she didn't make a public statement, Lovato deleted her Instagram photos with Ehrich in late September, seemingly confirming their breakup. "There were many red flags she was ignoring and trying to turn a blind eye to," a source told E! News, adding, "Demi is really upset and distraught about it." Another said that Lovato thought Ehrich was "sketchy."
Ehrich says he found out via 'a tabloid'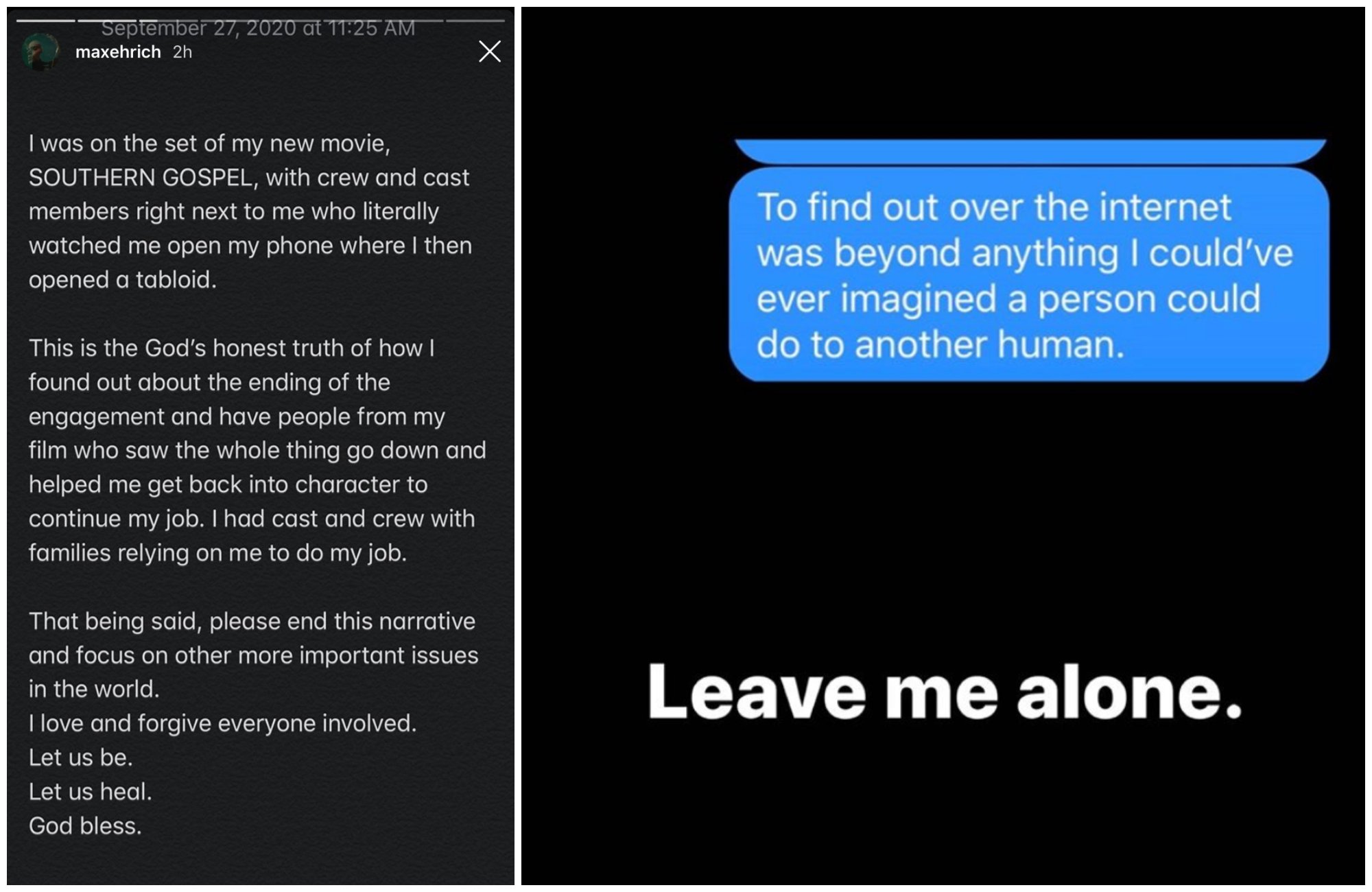 On September 27, 2020, Ehrich addressed the split. "I was on the set of my new movie, Southern Gospel, with crew and cast members right next to me who literally watched me open my phone where I then opened a tabloid," he wrote in the Notes app. "This is the God's honest truth of how I found out about the ending of the engagement."
Though Ehrich wrote, "I love and forgive everyone involved," he later revisited the subject on the social media platform. He shared a text, in which he wrote, "To find out over the internet was beyond anything I could've ever imagined a person could do to another human." Ehrich added to this, "Leave me alone."
He also says people broke into his house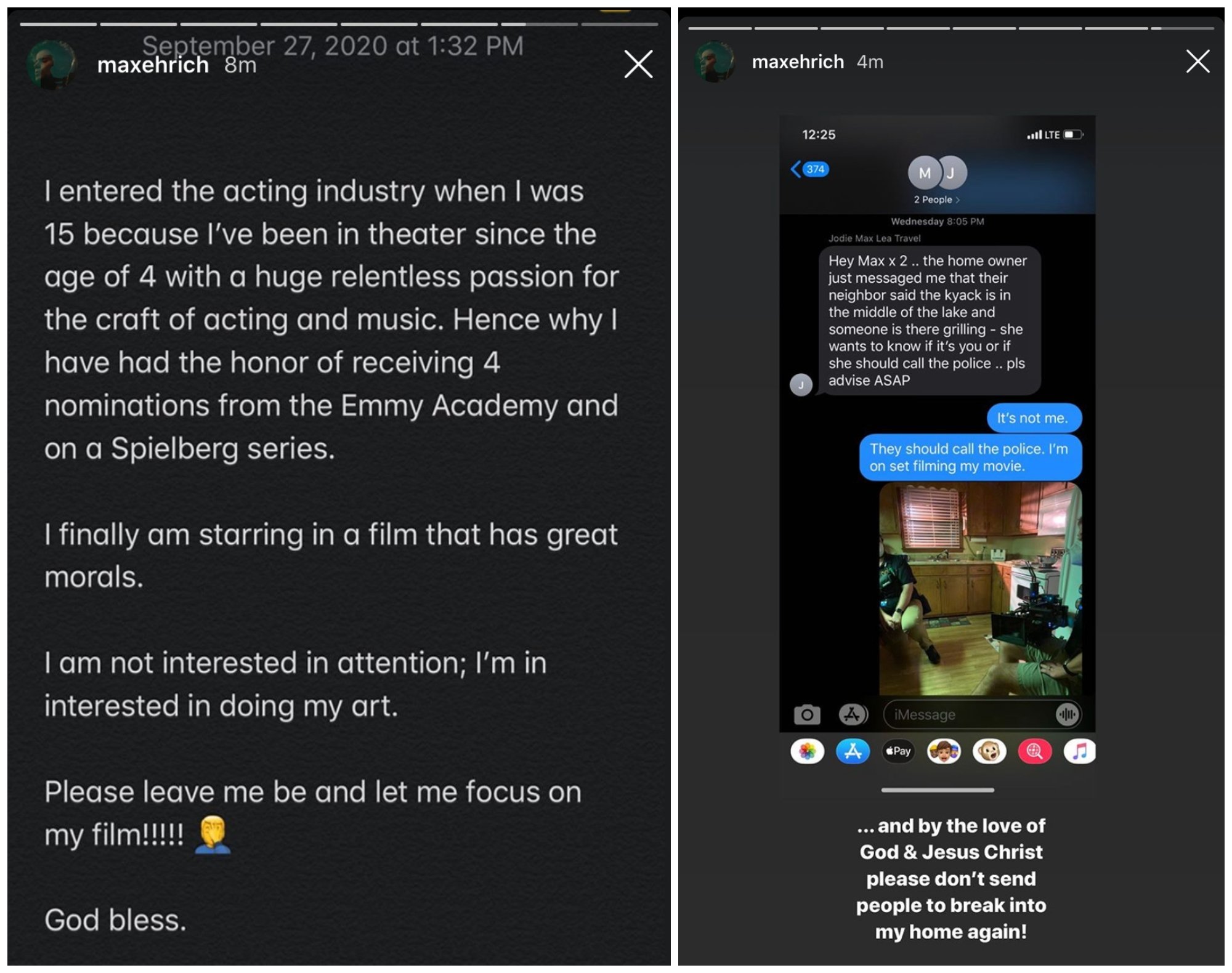 Ehrich lives in Los Angeles but is in Atlanta to film Southern Gospel. Shortly after sharing the previous screenshots, he shared one dated Wednesday (presumably September 23, 2020), revealing a text conversation between himself and another individual, who shared distressing news.
The person asks whether they should call the police regarding activity at the home he was staying at. Ehrich replied, "They should call the police. I'm on set filming my movie." He added a message to his followers, "and by the love of God & Jesus Christ please don't send people to break into my home again!"