Following Kim Kardashian's Instagram Account Isn't Fun Anymore, According to Fans
The Kardashian-Jenner sisters have made a fortune off of their vast social media followings. Kendall Jenner, Kylie Jenner, and Khloe Kardashian all made it into the top 10 Instagram earners for 2019. You could fairly say that the entire family is full of experts in marketing themselves and becoming famous for being famous.
One of the sisters, however, seems to be losing her edge when it comes to keeping fans entertained and tuned in to her Instagram feed. Prior followers are complaining that Kim Kardashian's account just isn't any fun to follow these days.
Kim Kardashian has a thriving social media presence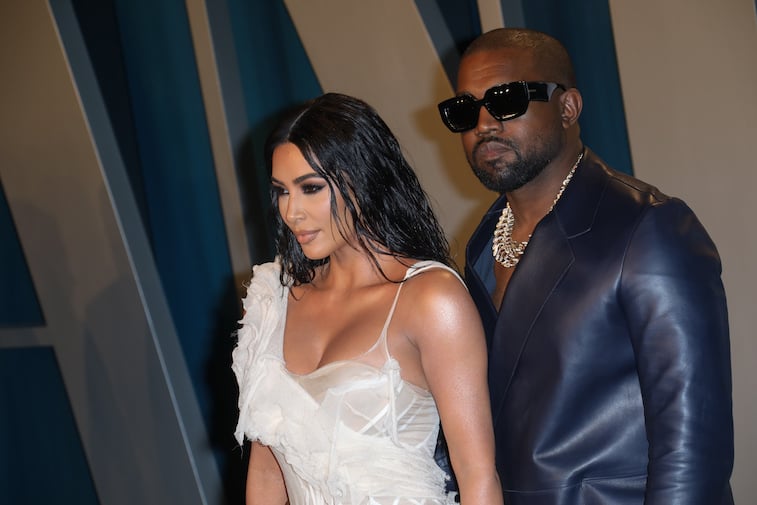 Even with some fans complaining that Kardashian's feed isn't as fun as it used to be, she still has a thriving social media presence. With an impressive 160 million Instagram followers, Kardashian is definitely still among the celebrities with the greatest potential influencer reach.
While she is just edged out by her sister Kylie Jenner's 162 million followers, Kim Kardashian is still besting Kourtney Kardashian's 87 million, Khloe Kardashian's 105 million, and Kendall Jenner's 123 million. She also dwarfs her mother, Kris Jenner's, 32 million followers.
Kim Kardashian posts endorsements and family pics
A look at Kardashian's most recent activity reveals some trends in her posting habits. Many pictures of herself are not-at-all-veiled product endorsements. A picture posted on Valentine's Day features her posing with a yellow bird as she puckers her bright pink lips.
The caption reads "Happy Valentine's Day! Pink 8 is my fave shade for the holiday. How cute is this bird you guys??" 
Another recent post shows Kardashian lounging in matching pink underwear as she shows off her lingerie brand Skims. The caption asks readers to take advantage of a Valentine's Day sale: "Shop the limited edition @skims Valentine's Day Collection NOW at SKIMS.COM and enjoy free shipping on domestic orders over $75."
In addition to product endorsements, Kardashian posts pictures of her family. One recent post features her and husband Kanye West decked out in formal wear at the Vanity Fair party. Another recent post is a cute Tik Tok video of Kardashian dancing with her daughter.
Fans think Kim Kardashian has too many endorsement posts
It's all of the endorsements that have fans turning away from Kardashian's feed. Most people understand that celebrities are going to use their influence and reach to make some money, but it seems like Kardashian does little else these days.
In a Reddit thread on the topic, fans complained about how often they have to see her promoting her own products. 
"Kim's insta is almost 100% pushing her products, it's exhausting," one commenter wrote. Another chimed in with "I only follow Kourtney and Kendall because their feeds are not 50% ads like Kim and Kylie[']s."
Commenters said they like seeing aesthetically pleasing photos of the sisters as well as candid shots of their life at home that seem personal and authentic. Some also mentioned liking a chance to glimpse their home decor and real lives. The ads, however, didn't seem to be high on anyone's list of priorities.
Kim Kardashian has a good reason for fewer posts
While wanting to maximize profits is certainly a reason for Kardashian's frequent endorsement posts, there is another explanation for her less exciting Instagram feed. She's really busy!
The star has been working hard at her law apprenticeship in preparation for passing an early exam as she continues toward her goal of passing the bar and becoming a lawyer. On top of that, she's been filming for her upcoming Oxygen series called The Justice Project. 
Kardashian has opened up about how the pressure of these obligations has put a real strain on her personal life.
Between making time for her husband and her kids, she has little left for socializing: "They know I just don't go to all these events anymore, the movies. I don't do that extra stuff, and that's okay for me. I need to focus."
That probably means there is less time for snapping fun pics for Instagram, too.